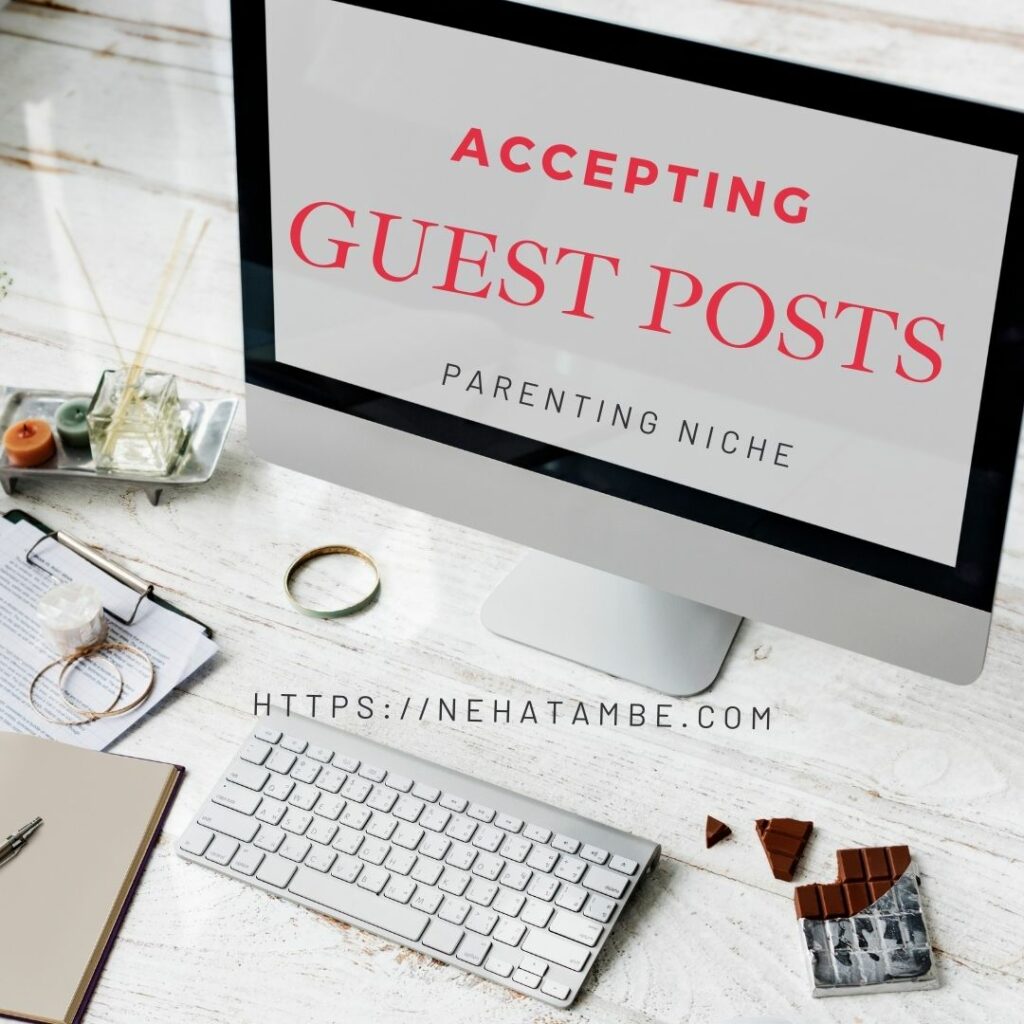 Accepting Guest Post for Parenting Niche
I am a mom, a blogger, and a marketer. I want my blog to host and promote mom's who are driven and write out of a passion for the subject of their choosing. Hence, every year for a few months, I accept guest posts on my website that revolve around a particular niche. This time the niche is parenting.
Here are a few blog topics that I would love to showcase and share
Single Parent – Tips, struggles, real-life stories, suggestions and anything around single handedly managing parenting.
Helping build communication with children around divorce or death.
Parenting special needs or learning disability children.
Tips to help parents ease anxiety around new school or moving to new place
Tips for new moms and dealing with post-pregnancy depression
Parenting when handling high-stress jobs.
Meal-Plan and tiffin tips for moms
These are broad topics. Apart from this if you have any ideas that you think will be a good fit on this blog, please do share on [email protected]
Few guidelines while applying for guest posts
Kindly keep the post informative, original and useful for the readers
A minimum of 600 words or more, please.
Do share at least one image to go with your post
No affiliate links or promotional posts
No links to brand page.
I will give a link back to your blog or a specific post on your blog.
No self-promotion. This is purely to help grow blog visibility, and the best way to do it is by sharing informative content.
If you have questions, share it on email – [email protected]