The ultimate degree in the world of Finance is CA. Being a Chartered Accountant is a dream for many young commerce undergrads, however, a very small percentage of it gets to make this dream a reality. One of the many reasons for drop outs from CA courses is that not many know the extent of hard work and determination required to complete the course. For some, they do not have the temperament required. Wouldn't it be great to have a clear picture about such courses before you get into it?
Here is Shruti Chiplunkar, a CA who completed her course in 2016. She walks you through her journey of becoming a CA.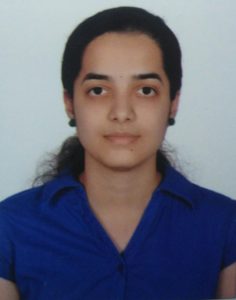 Explain your journey from 12th to finally becoming a CA
I completed my Class 12 from Vidya Mandir College, Bengaluru in March 2011. I cleared my CPT in June 2011 and started preparing for the next level. Thereafter, I cleared my IPCE (Integrated Professional Competence Examination) in May 2012. I did my articleship with a CA firm in Bengaluru from August 2012-2015.I cleared my CA Final Group 2 in November 2015 and CA Final Group 1 in May 2016.
In these 5 years, there have been many happy and not-so-happy moments too. While the hectic class-work-study schedule takes a toll on our mind, the articleship period also helps us to foster new friendships, learn the way a business works and also prepares us to enter the corporate world.
2. What prompted you to take up CA course?
The Chartered Accountancy course is well known for its maintenance of high standards, both professionally and ethically. It also mandates us to do a 3-year articleship to be eligible for writing final exams. The reputation of the Institute, along with the study-as-you-work model interested me. Also, my keen interest in management and economics prompted me to take up this course.
3.  Any role models or inspirations?
Definitely! Dr. APJ Abdul Kalam is a powerhouse of inspiration. Remembering his quotes actually helped me motivate myself and overcome my failures.
My role model for all times is Ms. Uma Venkitraman, my Class 12  Business Studies teacher. She not only taught us commerce, she also taught us to look beyond the realms of bookish knowledge. She has been with me through my happy and sad moments. Whatever I am today, is only because of her.
4. How different was the actual study material than what you had expected?
I took up CA after my 12th and did not go the graduation way. So when I initially had a look at the study material for the Common Proficiency Test (CPT), I felt it was much tougher than the Class 12 syllabus. Also, when I joined the course in 2011, I had to actually get hold of the hard copies of the books to have an idea about the subject(s). But these days, it is all available on the ICAI website. I would advise students taking up the course to go through the online study material beforehand.
Moreover, I realised later that the Institute also conducts Management and Communication Skills Programmes for CA students – surely a wonderful way to connect with your peers and overcome communication obstacles. So, there is more to the course than the actual study material published.
5. Students wishing to take up CA should be ready for….?
Smartwork and Determination! If your hardwork is channelized through a consistent schedule, you can manage things smartly, in case of CA exams. The syllabus is not only very huge, it is also dynamic – The Companies Act 2013 has come into effect, GST will be implemented next year, there are various Rules, Court judgements etc. So it does take effort from our side to keep up-to-date with the latest changes.
Why I am stressing on determination is that, I am of a view that CA exams are a mind game – either you conquer the exam fear, or the exam fear will conquer you. There is no intermediate option. A single failure should not shatter one's hopes. Definitely one can take some days off to introspect as to what went wrong with the exams, but the very important point is to accept it and strategize for the upcoming examinations. People can show us sympathy, or even encourage us, but the determination to achieve our goals must come from within  – and this holds good in every aspect of life.
On a lighter note, be ready to slog, folks!!
6.  What was your study schedule?
I started studying around 4 months before CA Final. Initially I started with a schedule of 5-6 hours a day, since it takes time to adjust to a new study pattern. I had made a schedule of preparation of all 8 subjects for the first 3 months. I gradually increased my study pattern from 6-8-10-12-13 hours a day before the exams began. The last one month was devoted only for revision and mock papers.
Since the syllabus is too vast, it is very important to revise and keep in touch with the subject; otherwise all the hardwork is of no use. It is also equally important to read the study material and manuals given by the ICAI. It is crucial for understanding the concepts.
I would take up two subjects in a day- one practial oriented and one theoretical; This helps in breaking the monotony and also freshening up the mind.
I can conclude by saying – there have been mentors, my wellwishers, there have also been people who criticized me; but my heartfelt thanks to all of them for building that Never-Say-Die attitude in me.
This post was originally posted on PAL