Instagram is the most actively growing social network in the past two years. It is a photo sharing app that took over the social networking world by storm, when it was launched in October 2010 and is still growing. Check out these facts to fully understand the phenomenon that Instagram is.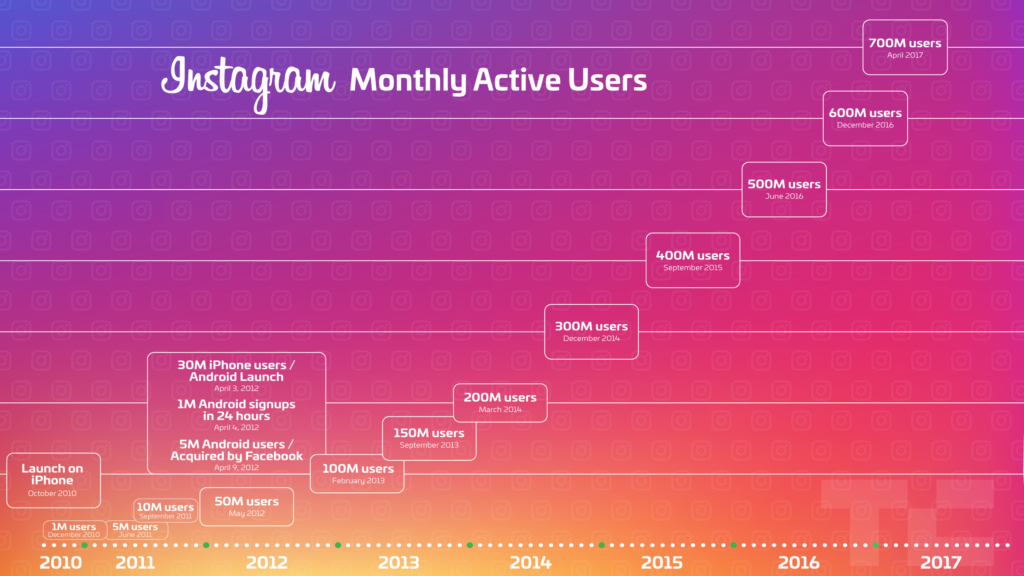 Whether you should be on Instagram or not is an irrelevant question. The real question here will be how do you make the most of it? I am offering tips on using Instagram for Business and personal brand promotion.
#Tip1 – Be Consistent
The most important thing on all social media activities is consistency. Be consistent, however, don't post more than 4-5 times a day, otherwise, the followers will end up with brand fatigue. Pick out your best images and consistently pepper them over the day. Aim to post at-least one image per day and maximum 2-3 images in the day. Use automation tools like Buffer and Tailwind to schedule and Instagram without a glitch.
#Tip2 – Upload the Best and follow a Theme
A quick search on Instagram will throw up two sets of people, one with amazing pictures and the other with too many random images. Instagram is a visual medium and the visitor sees and enjoys the image first. Create powerful images to mesmerize him. Identify your niche. Just because you sell everything under the sun, your insta feed need not put all the photos. Study your audience and decide why do you wish to use Instagram. If it attracts people interested in fashion, focus only on that. Tie your latest trends with relevant up selling, So you can showcase clothes, shoes, hats, scarfs and even handbags but avoid gardening equipment without a theme.
#Tip3 – Ask what you seek
With a feed full of images, it is easy for a viewer to miss the double tap. Having great pictures and uploading them on Instagram is not enough. Ask what you want the viewer to do! Build engagement by asking them to like, comment or tag their friends. Do reply and like their comments and follow insta-etiquettes.
Tip4 – Comment Hashtags
As Hashtags are a big part of Instagram and around 30 hashtags on each post are allowed, the image descriptions can get really busy. At times an important message might get lost in the sea of hashtags. It also looks a bit jarring. To avoid this, you can keep your description clean with just writing what the image describes and add the hashtags as a comment on the image.
#Tip5 – It's all about Hashtag
Every social network has its own uniqueness which helps audience discover the brand. For Instagram it's hashtags. On an average having around 30 hashtags per photo is considered a good number. Discover good hashtags that are relevant to your brand or image and use them with every image that you post. Add searchable tags and location to your Insta stories too to be listed and be found. Have a good repository of hashtags as copy-pasting the same hashtags for each image is not encouraged by Instagram and you might get penalized if your image is not relevant to the hashtag.
#Tip6 – Right filters
Instagram has inbuilt filters and you can use them with every image. It has been observed that images with filters perform better than images without them. A recent survey found that filters with higher contrasts, warm temperatures, and higher exposures are supposed to get the most likes and engagement.
#Tip7 Cross-Post and Promote
Using cross-posting tools will help you streamline your posting process and communicate a similar message across platforms. Cross-promote your social channels. Add an Instagram feed tab to your Facebook page, Post on various channels asking your audience to follow you on other channels. Collaborate with bloggers and brands in your niche and help promote each other.
 I want to take my Alexa Rank to the next level with My Friend Alexa