Dive in to know the best practices to get more views/traffic to the blog
When I announced that I will be doing a series on online marketing for small businesses and personal brands for the #MyFriendAlexa month, Akshata asked a question about "How to get more blog traffic after the post is published." So I decided to do a post on that. I also came across a handy guide from SocialMaharaj about 'How to Start Blogging' this post has some really good points and I recommend you check it out.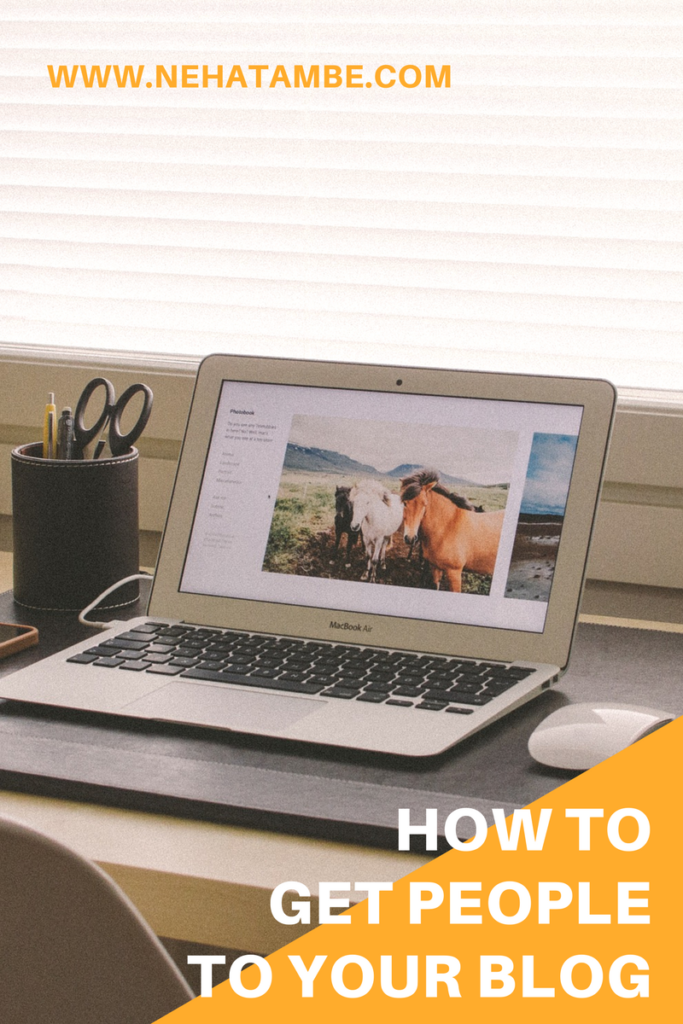 Coming back to what I can offer, here are a few tips that can help you get more traffic on your blog.
Tip #1 to increase blog traffic – Be consistent
This is the first rule of blogging. Don't falter here. Maintain a schedule. It could be 1 post a week, but do that. Maintain that schedule and post regularly on relevant topics. Maintain a good length for the post to be discoverable. Ideally, anything above 300 words is considered good content, but depending on your niche the length can vary. Authority blogs in various domains have posted as long as 2000+ words.
Tip #2 to increase blog traffic – Be part of Blogging Communities
Remember blogging is about 50% good + relevant content and 50% marketing.  You might have a fantastic piece but as long as you don't get people to your site, it is not going to get recognized. Be part of communities and be actively involved. Read, Comment, Share and discuss. Communities like BlogChatter, IndiBlogger have various contests or reading lists that you can make use of. Remember the person, adding his post on the list is looking for an audience, so he is bound to reciprocate by reading yours. Fix a schedule of when you plan to share your posts on such sites. Don't do it all on the same day. Spread it over the week. If you are a new blogger, you can also participate in a FB support group that is created by Me and Zainab This group is a mix of support + knowledge sharing and exchange. – Budding Bloggers. 
Tip #3 to increase blog traffic -Participate in campaigns
Blogging campaigns like #MyFriendAlexa, #A-Z etc. help you blog better, blog consistently and discover new readers and blogs. Participate in such campaigns and connect with like-minded bloggers. Build your Tribe, who will offer support in terms of reading and sharing.  Blogging is equivalent to nurturing relations, anyone who told you otherwise is taking you for a ride. Treat the community with the respect it deserves; take them as seriously as you would take an office colleague.
Tip#4 to increase blog traffic – Ensure Sharability
A blogger visiting your site, should have the option to share and comment with ease. Make it easy for him. Offer plugin's that provide shareability at one click. Some love Comment Luv, some hate it, but it is a good way to coax your reader to comment on your page. Ensure that it is formatted well and block spam with pro version or Akismet. No point attracting spam or senseless comments.
Tip #5 to increase blog traffic -Read and Share daily
Blog Traffic will not grow in a day. It needs consistent effort and patience. A good way is to maintain a log of your daily reads. Keep a target of 5-8 posts a day and read-comment and share them daily. Put more effort with bloggers who you consider as like-minded or from your niche. Having that connect with help you plan collaborations, giveaways or link parties in future.
Tip #6 to increase blog traffic – GuestPost
If you have knowledge about a specific domain, don't shy away from shooting a mail to related blogs, asking if they would be interested in having a Guest-post on their blog. Hosting and doing guest posts in related domains help in creating a personal brand. Readers from your niche would recognize you and follow you to your blog for more. Do allow Guest-Posts on your blog,  as link-up's are good for your blog health. However, ensure that they are in your domain or segment and not some random post. Irrelevant posts will do you more harm than good.
Tip #7 to increase blog traffic – Keep SEO in Mind
SEO might sound like a jargon, but it is necessary for your blog health. If you are a non-techie take help of plugin's like Yoast SEO and Hemingway App to improve your post SEO. These plugin's help improves your post content so that your blog does not miss out on search engine traffic.
These are a few tips that will help you get quality readers to your blog.  This September I am writing posts that are helpful for bloggers or small businesses to push themselves on social media. If you wish to start off on Facebook marketing, do read my post-Facebook for small businesses and personal brands.
I want to take my Alexa Rank to the next level with My Friend Alexa