When I conceived my first baby, I was working in Tokyo for 4 years. I was working for a European company at that time, so it wasn't as hard as Japanese Companies.
If I compare my 2 pregnancies, then I was more active, healthier, and on perfect pregnancy diet while working in Tokyo, as compared to my stay at home mom in Mumbai during the 2nd pregnancy.
I think, a working woman follows the diet and fitness routine better than a stay at home mom. That's what my personal experience taught me.
Travelling with my bump on one of most crowded trains in Tokyo
In Tokyo, I used to travel by train to work daily, while I was pregnant. It was one of most crowded trains in Kanto Region of Japan, but I was lucky to get on these trains during little less-rush hours. Also, the priority seats were the savior. I hardly had to stand in a moving train. Even if I had to, there was no hustle to worry about.
In the last trimester, when my baby bump was pretty big, I had to use the special premium cars on those trains. That was an absolutely awesome experience; very luxurious and very comfortable.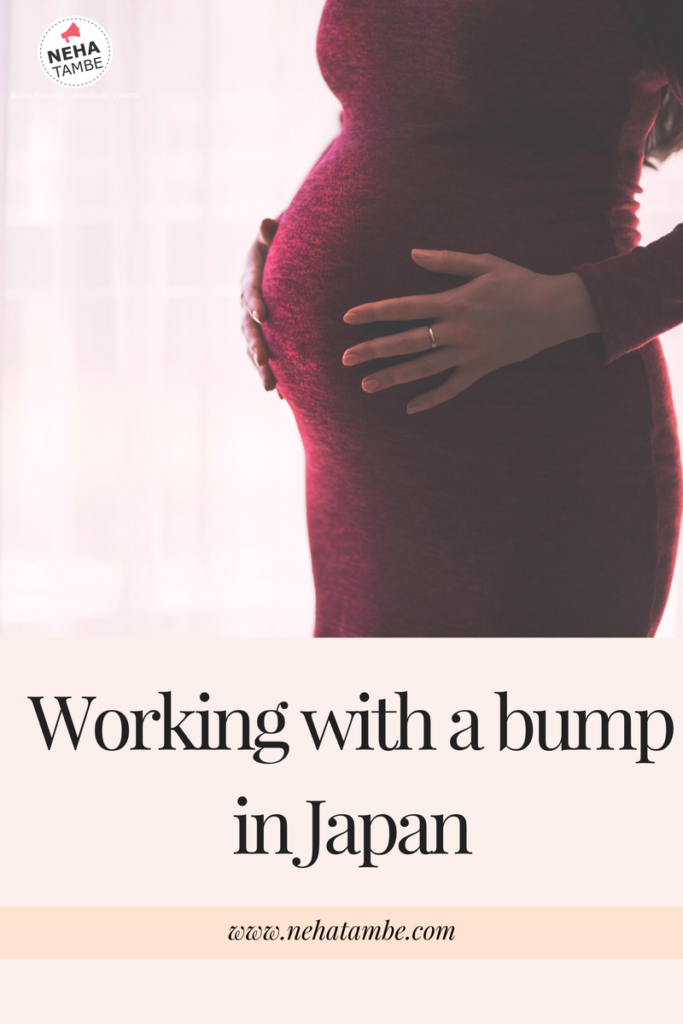 My Pregnancy Diet
I used to have loads of fruits, salads, and nuts etc. I am a non-vegetarian and love all Japanese Foods, especially the Chicken Dishes.
I literally had the seaweeds during those days (I am sure to puke, if I tried it now). Seaweeds are full of minerals and I consumed them just because, it is healthy for the baby. I was determined to have a healthy pregnancy and was deeply influenced by a famous quote 'You are what your mom ate during pregnancy.'
Special Treatments to Expectant Women in Japan
Other than the priority seats, Japan has very good maternity leave laws and other facilities too. In general, you get overwhelming help and support from the public in Japan when you are with a bump or a newborn. People will come and ask if you needed a chair, if you had to stand in a queue. Most of the elderly women would give you a pretty smile and show appreciation, on how working while being pregnant isn't easy. People are considerate to women with a bump or newborn.
Ward Office Programs for Expectant Women
As the part of government programs, a few seminars/workshops are given to pregnant women in the ward office. There, you get to meet women in the same week of pregnancy. The experts and doctors give you guidance and workshops on how to take care during pregnancy. You also get free leaves from office to attend these, if scheduled on weekdays.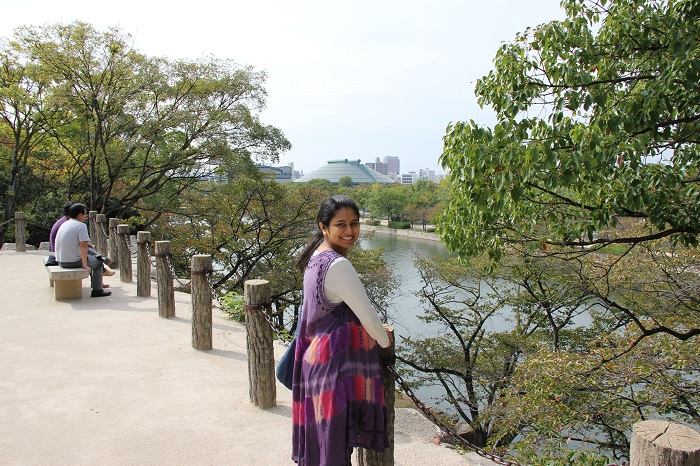 Natural Ways to Nourishment
The gynecologists in Tokyo never prescribed me any prenatal vitamins. When I asked if I should take any, I got a funny answer from my Doctor. It was, "Do you need Iron? Then take some Spinach+Tomato, You need calcium? Have some tofu… You aren't 60 yrs old, your body can still actively absorb nutrients from food naturally… no need to load body with unnecessary tablets." This was an eye-opener for me! I too believe in natural vitamins hence this information pushed me to follow a well-rounded diet.
There is a popular African Proverb: "It takes a village to raise a child" Even though not as social as Indians, Japanese people do respect and follow this perfectly.
Author Bio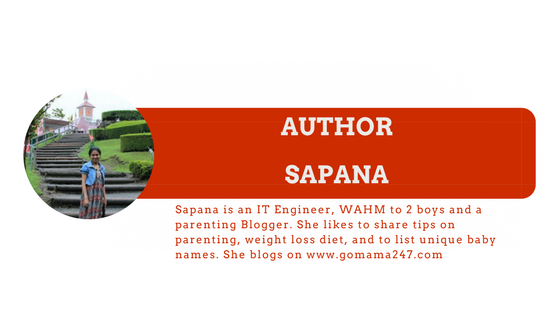 Blog – www.gomama247.com