This time around I wish to be better prepared for A-Z 2018! I still remember the last time I did it! It was mid-march and I was a newbie blogger, just starting out, with no direction or even the slightest clarity on what I wanted to do with my blog.
I chanced upon the Blogchatter A-Z campaign and just for kicks, signed up! I had no clear idea what I was signing up for, but I did a bit of research and realized this is huge! If you are a newbie like me contemplating if you should sign up for A-Z I urge you to do it as this is beneficial in more ways than one.
What is A-Z
A-Z is a blogging challenge that happens in the month of April. You need to post daily on all days of April except Sunday to finish the challenge. Blogchatter champions the challenge in India and it runs in parallel with the international challenge.
Why should you do an A-Z as a blogger?
The whole month it is a world linky party and the blogging community is super active around this month! You will meet a lot of bloggers and realize you are not alone. By the end of the challenge you will have known some fantastic people who will graduate to becoming your online friends.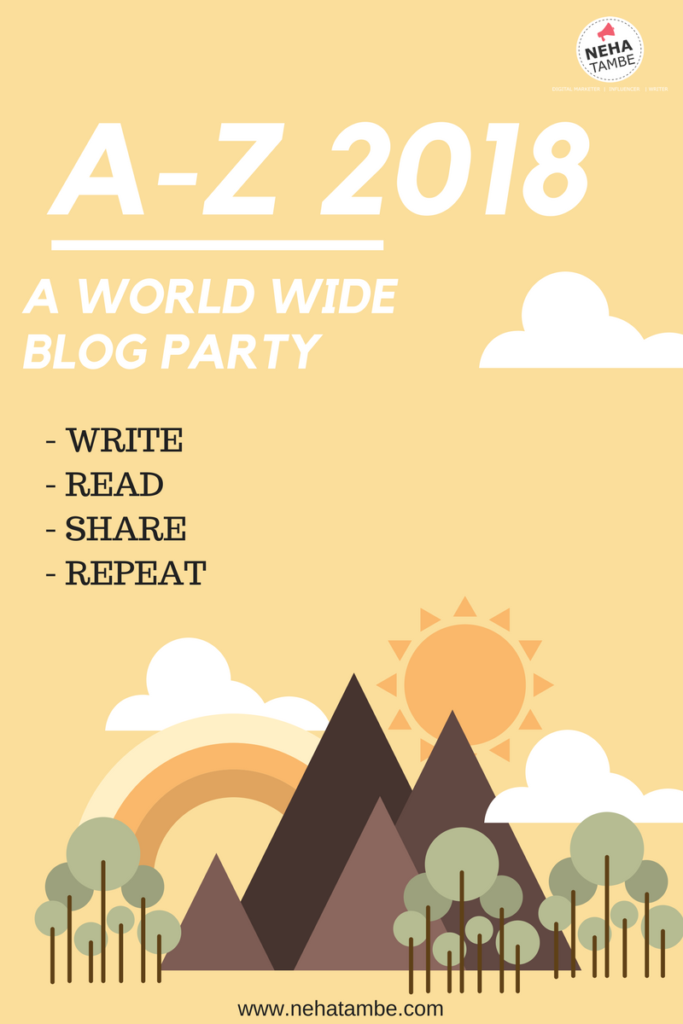 Statswise!
When you participate in an A-Z challenge you will see an amazing spike in traffic and overall stats. If you are a novice, you will know a lot more about Alexa ranks, Moz ranks and how they affect your blogging journey. You will know the meaning behind the numbers and you will understand what you should aim for!
A shot at E-book
If you finish your A-Z challenge, blogchatter helps you get your Ebook out! So this is a fantastic opportunity to know all about online publishing and learn ways to make downloadable e-books. So, if you harbored any dreams of being a published author, this might be the opportunity you were waiting for!
Last Year Learnings
Last year was my first year at A-Z and I hardly had any time to plan or come up with ideas. I chose the safe option of writing micro-stories, (which grew longer by the day :P) and I planned about writing around emotions that a human feels.
This time I hope to be better prepared with theme and logistics. I plan to and suggest all those participating, to have a repository of advance posts ready for the challenge
Create atleast 15 posts in advance, the more the merrier.
Read daily! Aim for atleast 20 reads a day. This will give you a great opportunity to find wonderful bloggers.
Share for good Karma! Share what you read and you will be surprised by the reciprocation.
Don't think small and find shortcuts. You are doing this for your blog, if you wish to look at long term gains, do the activity with all sincerity.
That's all from me! As compared to a few, I am still a novice as I have done this challenge only once, but I can assure you that will be a transformative journey for your blog!
This post has been written for #WednsedayWisdom with Shalzmojo& SlimExpectations