The one thing corona affected for us was the travel. After staying put for more than 4 months and all of the summer vacation, we finally started doing short road trips from August. The first one being on 15th August J It was the day of freedom from the four walls.
As this whole road trip was a new thing for us, we learnt a lot along the way and have now come up with a check-list of sorts for our trips. As we are travelling with kids, foods is way high up on the list – rather our list starts with it! Next is sanitization tools, comfort travel and some other essentials. So, let's dive in
Things to keep in mind when going on a road trip in the pandemic
Location – We have done multiple short distance trips in and around Pune since August. Travelling to places that are within 3 hours one-way was a conscious decision. We realized that long hours being cooped up in a car did not go down well with my kids. Their threshold is around 3 hours, and so we try and reach the destination before that. This also helps everyone stay active and not let lethargy kick in.
Packed Food – We always pack food usually something that will double up as heavy breakfast or lunch. My favourite pick is paratha's, wraps or sandwiches. These are easy to make, can be prepped for in the night and are filling. I carry something like this and then stock up on snacks and juices. Another important thing that we carry always is a thermos filled with tea/coffee.
Sanitization – We carry sanitizers and masks. I know this is a no brainer, but it is important to mention this. We wear our masks and carry spare ones. We have a system where everytime we get out of the car, we apply sanitizer. All of us carry individual sanitizer bottles to ensure that it is available immediately.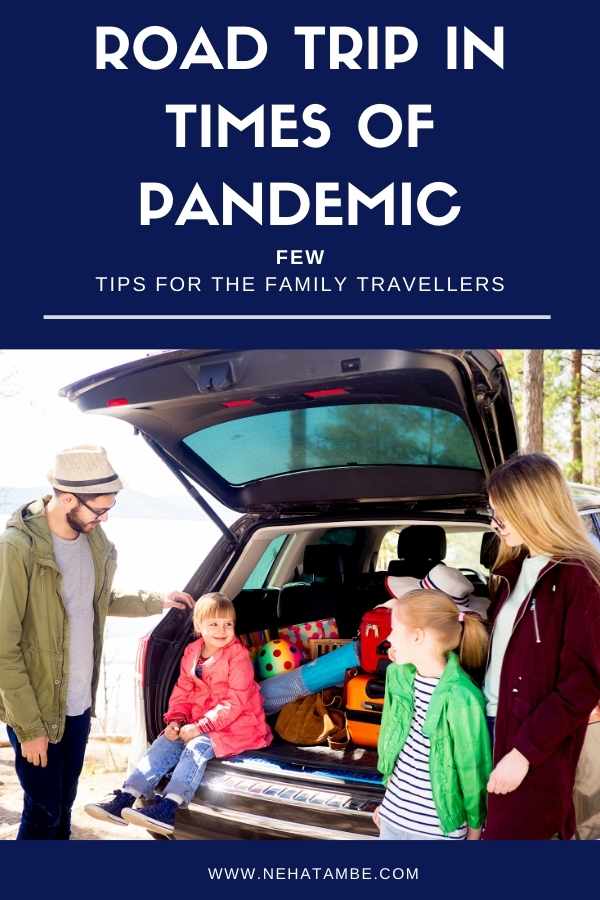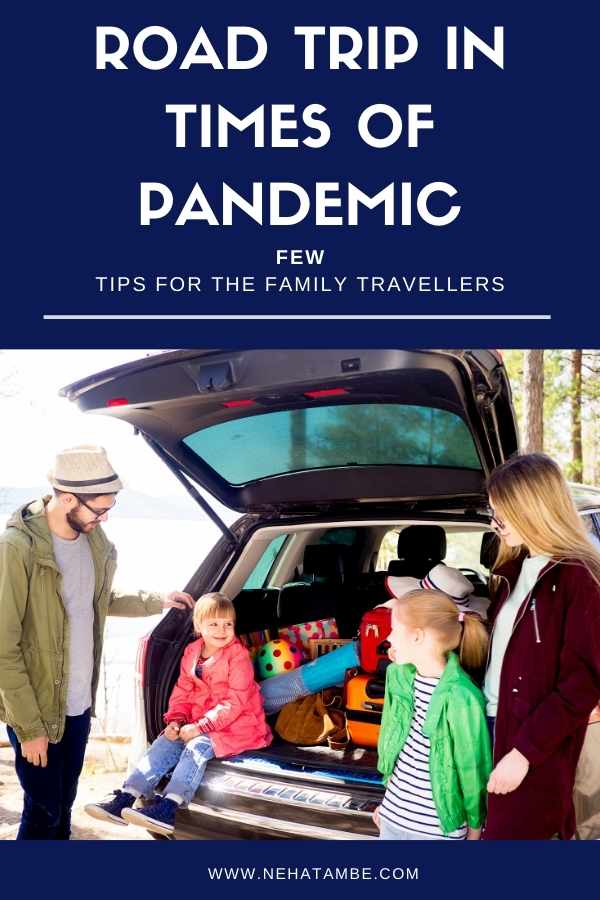 Destination – As we started travelling we took special care of not going to crowded or well known places. This way we avoided the possibility of being stuck in traffic jams or every the anxiety of facing a crowd. The locations that we shortlisted were all rustic, natural and less talked about.
Everytime we went, we made sure we ate in the car or under some tree with our carpets spread out. This gave us the freedom of choosing a place that we felt comfortable in. We always carry disposable plates and two garbage bags. One bag has all the waste created during the picnic and the other has any used utensils that need to be washed. This way we end up being a conscious traveler while leaving the location as we found it.
Some of the places that we have travelled to in the past few months are – Necklace point – Bhor, Mastani Lake, Begdewadi and  Purandar Fort. The travel fun and the experience – in next post!
I am taking my blog to the next level with Blogchatter's My Friend Alexa