This is a sponsored post written for cars.com talking about car safety features, however the views expressed  are completely personal.
Thinking of buying a new family car? You must have put some thought into deciding the car, like where you stay, how big is your family, your budget and any deal that you might be getting. When you decide to buy a car for the family the reason and the vision for buying it is usually utility and functionality centered.
The other thing that needs to be kept in mind while buying a family car is the safety feature. With new models coming in every year, the amount of snazzy features they bring in can be dizzying and confusing, however there are a few basic safety features that you should check for before choosing to buy a car for your family.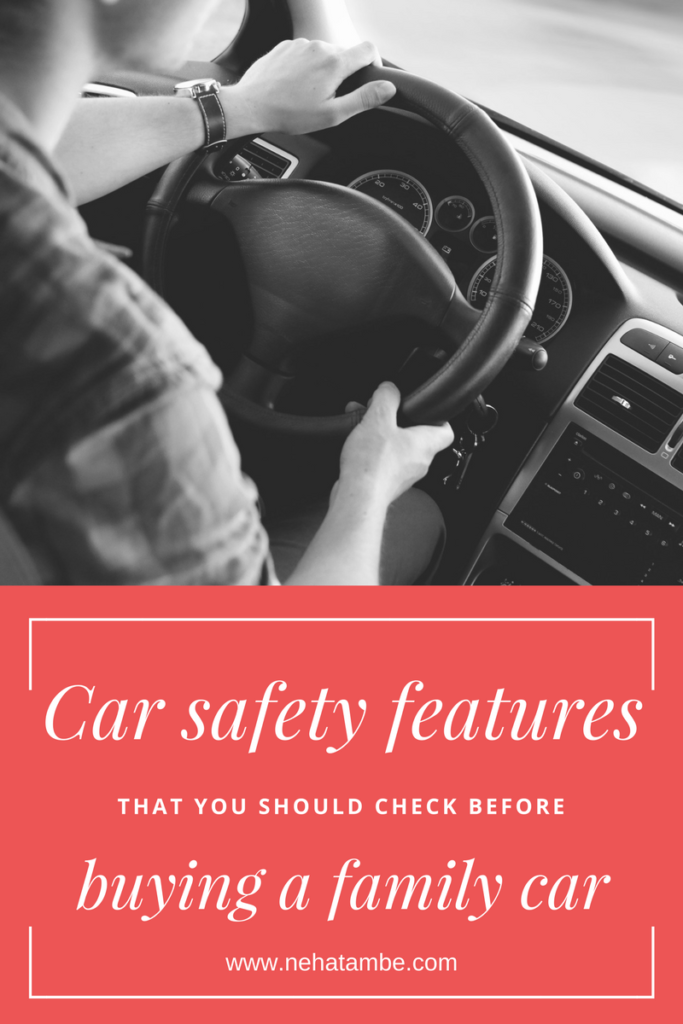 Anti-lock brakes
Anti-lock brakes are an important feature that helps you break in an event of emergency. If you had to slam on the brakes to avoid an accident, you don't want your brakes to get locked.
Airbags
The front airbags are extremely important and help reduce the impact during an accident. Some cars come with side airbags and if you have the budget opting for it is a great idea. Side airbags helps reduce the threat of injury in a mishap.
Car seats and suitability
If you have a baby or a toddler in the house, you will have a car seat in the back. Make sure your car seat model and your car are a good fit. Read and understand the special instructions that come along, if your car has airbags at the back
Rear Camera
The family car is usually big and with such cars maneuvering with just mirrors might be difficult and unsafe. Having a rear view camera helps to see if something is directly behind the vehicle.
Proximity Sensors
These sensors are extremely useful when you are parking or trying to pull out of a driveway. The back or sides are not completely covered by mirrors and if there is a pet, a bicycle or worse a child, you won't be able to see it. In such situations proximity sensors and rear view camera will alert you.
You can choose a wide range of cars with varied safety features at Cars.com