Have you seen the relationship between a grandparent and a child closely? There is a certain amount of casual approach towards each other, a unique friendship if you will! A child can be demanding, patient and silly with a grandparent, similarly a grandparent hardly ever loses his cool with the grandchild. I realised the strength of this relationship when I recently watched Pushpak Vimaan, a Marathi movie celebrating the bond between a grandfather and a grandparent on ZEE5.
I recently watched this movie which premiered on 12th Feb on ZEE5, and it reminded me about the relationship my kids share with their grandparents. A relatable and lovely movie where emotion is the hero!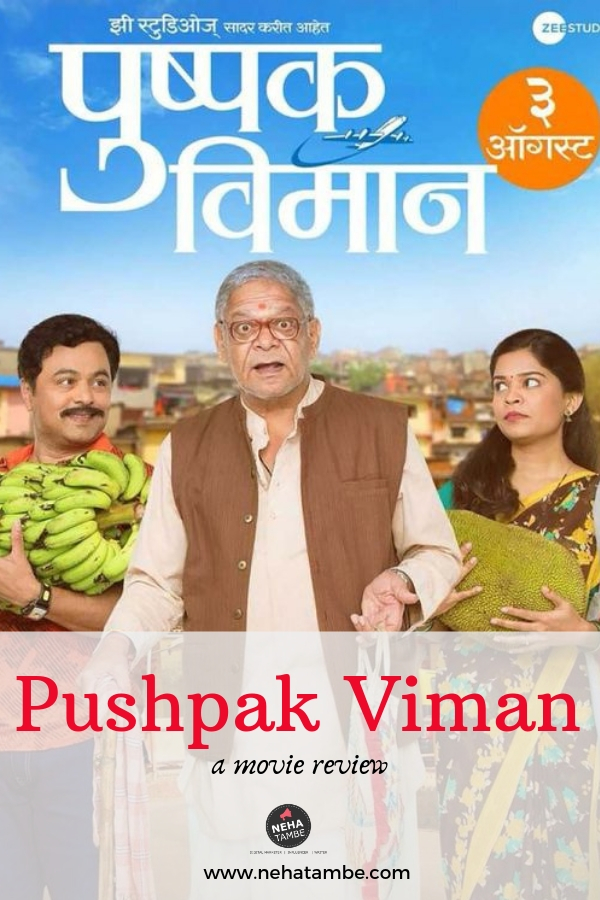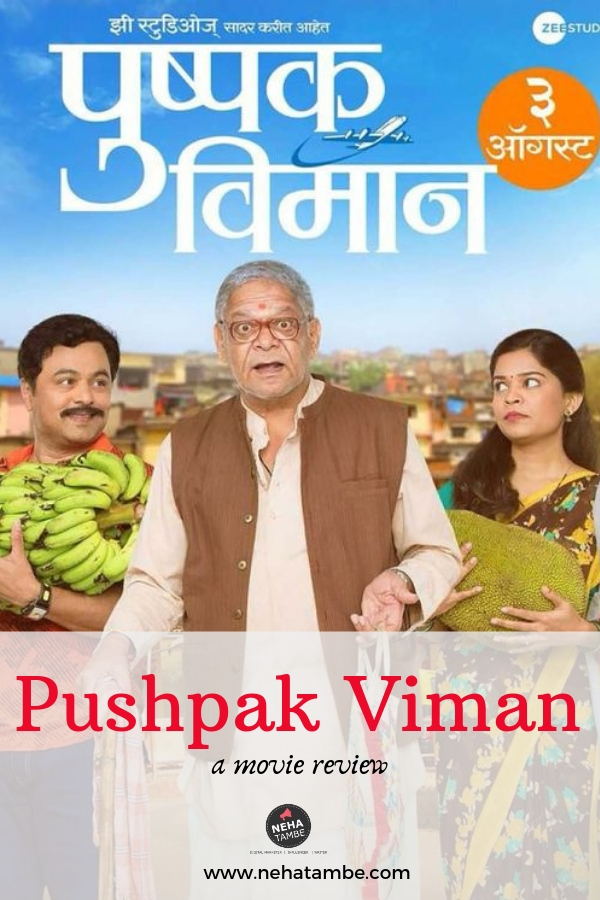 Pushpak Vimaan revolves around Tatya (Mohan Joshi) who is a kirtankar from Jalgaon. He is fascinated by the Pushpak Vimaan that Vishnu sent for Tukaram. When he tells this story during his kirtan, his audience and Tatya get drawn into the story. For Tatya the Pushpak Vimaan and Tukaram's final journey in it is the ultimate truth.
The very talented Subodh Bhave plays the grandson in this movie. Subodh goes to Mumbai and calls his Tatya to stay with him. After living all his life in a small village, the big city of Mumbai overwhelms Tatya, and it results in some funny moments. But the biggest shock comes when Tatya sees an aeroplane for the first time in his life!  This ignites a dream in the old man, a dream to travel in the Pushpak Vimaan (aeroplane). The movie, Pushpak Vimaan revolves around this simple man's single wish and his grandson's struggle to fulfil this very wish of his.
The part of Tatya is essayed by the wonderful actor Mohan Joshi and to be very honest he has completely nailed it. The relation between Mohan Joshi and Subodh Bhave is the highlight of this movie. Though the movie looks stretched in parts, the music and Abhangs in the movie ensure that the audience does not feel the fatigue.
Overall this is a great watch and highly recommended for grandparents and grandchildren. I would summarise the essence of this movie with a beautiful quote from the movie – "A grandson is the grandparent's last friend and a grandparent is a child's first friend in life."
The way my children act around their grandparents, I can bet that this quote is totally true and will make you want to observe the relationship between them. Every time their grandparents visit our place, they make sure to fulfil all their dreams be it candy, toys, bedtime stories or anything for that matter. They will make sure that they have some good time with their grandkids. And each time we visit them, the kids' demands have been fulfilled in one way or the other!
Similarly, every small or big win has to be shared with the grandparents! Thanks to technology, many of the instances are now shared in real time. The craziest of demands are put forth only to the grandparents, and they too remember the smallest of likes of my kids and fulfil it!  
If you wish to enjoy this unique friendship, then do catch this movie on ZEE5.