If you are a mother, you have a pack of wipes in your bag! Whatever the age-group of the child, wipes are a savior when you are out with them. Gentle and sensitive wipes are perfect for cleaning hands and face. It also acts as a cleaning wipe when outside and helps clean tables, chairs or other public utility things that your child is going to use. I recently reviewed the Mother Sparsh #UnscentedWipes which are extremely safe for the infants. You can read the whole review here.
However not all wipes are safe! Did you know that wipes are laden with chemicals? The alcohol content in the wipes can be harmful for the babies. Few chemicals like PHENOXYETHANOL that are commonly found in cosmetics are not good for infants. Prolonged exposure to such chemicals can cause allergies and affect nervous system. As a mom, when I read about this I was extremely concerned. I have created a list of 5 sensitive and gentle wipes in India that do not use harsh chemicals and are mild on the child's skin while being safe.
Top 5 Sensitive Wipes in India that I found are
Huggies
Huggies is one of the well-known brands in India. Their latest offerings Huggies Pure Wipes are free of perfume, alcohol, parabens and phenoxyethanol. The main ingredient in this is aqua, which is a good thing. It is hypoallergenic, so that's another plus. I couldn't find the thickness of the wipes or if they are biodegradable.
Pampers
Another household brand in India is Pampers. Pampers Fresh Clean Baby Wipes do contain chemicals but they are clinically tested and milder on the skin. It has a mild scent; hence it is not completely unscented. Something that I don't approve of as fragrance just means more chemicals. They are hypoallergenic as well.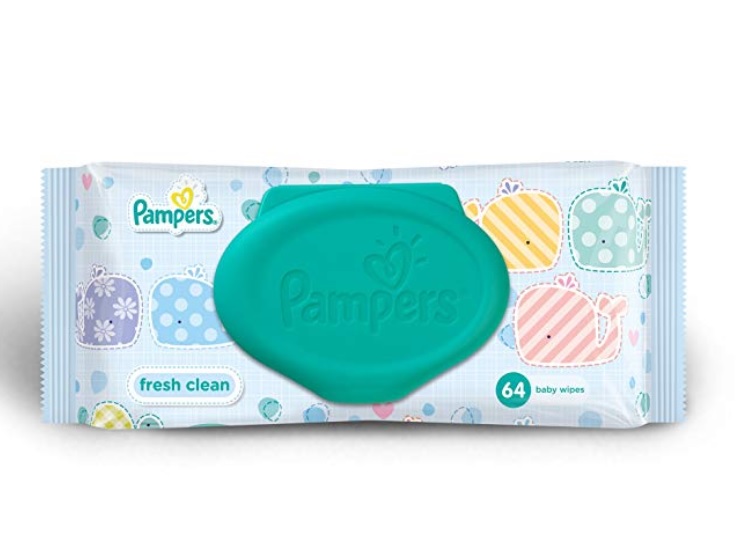 Chicco
Chicco is an Italian brand and is associated with top notch products for babies. The wipes from Chicco are clinically tested for sensitive skin. They are alcohol, Parabens, SLS, SLES and Dyes free. The product claims that it has aloe vera and chamomile and can be used for infants.  It has a flip cover that is easy to carry when traveling. Such lids also help in retaining moisture.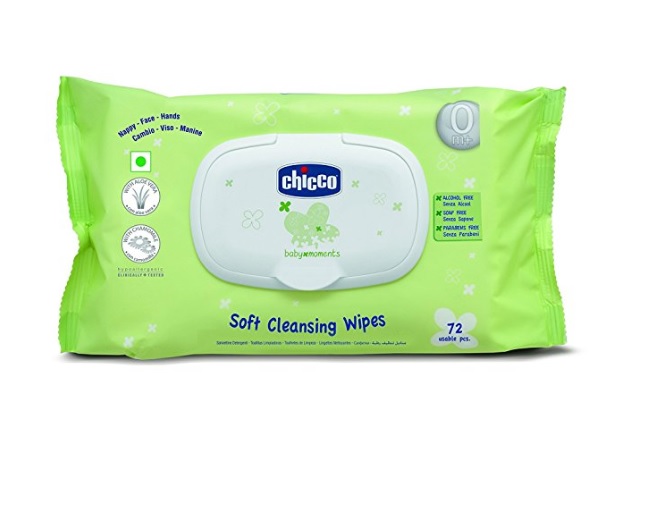 Pigeon
Pigeon is another well-known brand. Pigeon Wipes are clinically tested and good for sensitive skin. The products are paraben, fragrance and alcohol free. The product claims to be 99% water. It has a unique lattice woven fabric which helps retain moisture.
Mother Sparsh #SensitiveWipes
I have used Mother Sparsh 98% water wipes as well as 99% water wipes and I am a bit biased towards it. Both the wipes are water wipes with 98% and 99% water content respectively. The fiber is natural, made from bamboo extract and is completely biodegradable. These are unscented wipes, hence they are perfect for children who are sensitive to fragrances. These wipes are parabens and alcohol free. The 99% pure water wipes comes with a flip cover that locks moisture for longer. Dr. Juneja's Mother Sparsh water wipes are perfect for long distance travel and an easy and eco-friendly substitute for water.  Buy here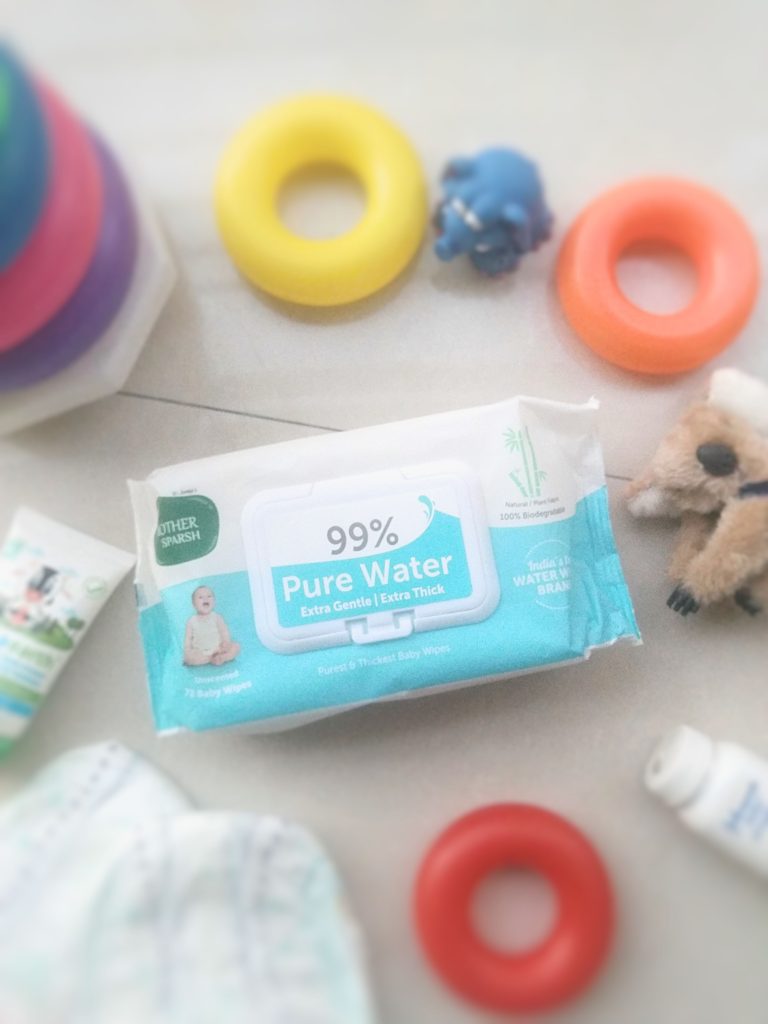 These are few wipes that I found to be gentle, free from harmful chemicals and good for children of all ages. Another great thing is that these wipes are readily available on all the online shopping websites. Do you know of some more wipes that are gentle for the baby? Do share in comments below. Also if you know some more pointers that we should care for when buying wipes, I would love to hear them.