When I was searching online and collecting all the gospel truths around pregnancy and nursing, during my first pregnancy the one thing I found most tough to handle was nursing bra!  You might think I am joking, but nope I am not!
Maternity Bra basics I didn't know
All the books and guides asked me to buy nursing bras but no one told me when I should be buying them! I remember I brought one pair in my 6th or 7th month and it was too tight by the time I reached my 9th month! I was shopping and re-shopping, just because they won't fit. Add to it the fact that I could not ask anyone to shop it for me made my life miserable.
After going through this during the 1st pregnancy, I was not going to make the same mistakes again and hence I started researching about nursing bra's right from my second trimester during my second pregnancy. This is when I found the best solution for buying a nursing bra and that was online shopping! I found a wide variety and range of nursing and feeding bras here.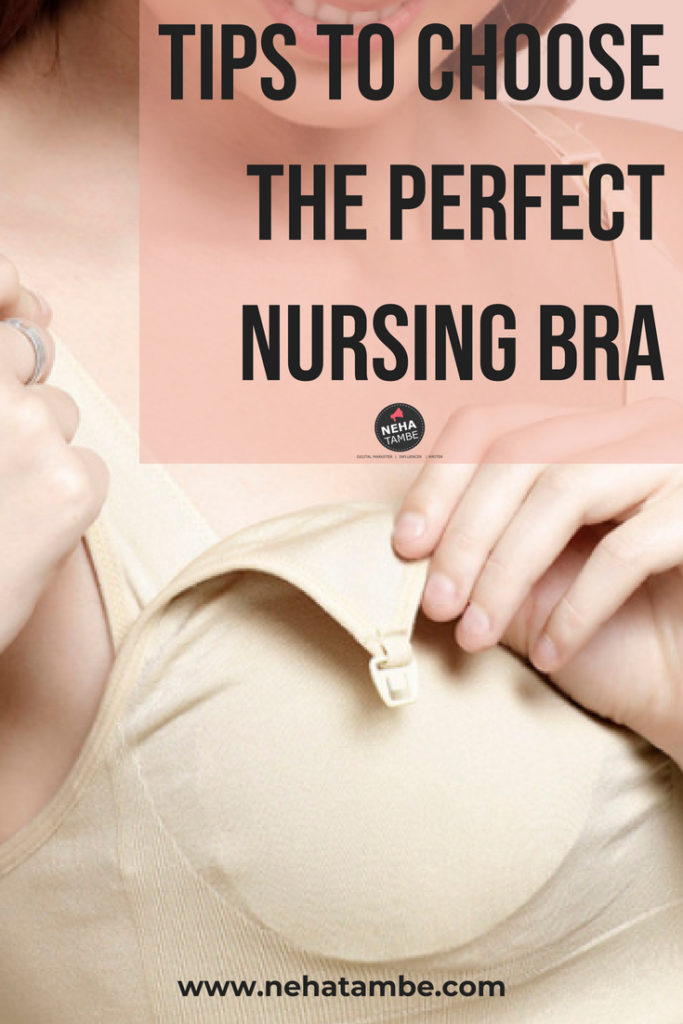 When to Buy a Nursing Bra
The right time to buy a nursing bra is in the second trimester. However do remember to shop in small amounts as you will need a few variations and your size won't be steady till maybe the third month of feeding after delivery.

It is important to buy and wear maternity bras during the pregnancy as these support the ligaments at the top of your chest, thereby easing pressure off them and ensuring that they don't stretch.
How to buy a Nursing Bra
Focus on good quality material and comfortable fit. It is a good idea to go with stretchable material as then it will continue to fit snugly even as your rib cage expands.   

In general, if you are shopping for nursing bra's when you are pregnant; you can calculate the size by going one cup size up from your pregnancy bras.
While calculating a bra size, measure the fullest part of your breasts to know the right size. I also found a good blog post  that shows exactly how to measure for a perfectly fitting nursing bra.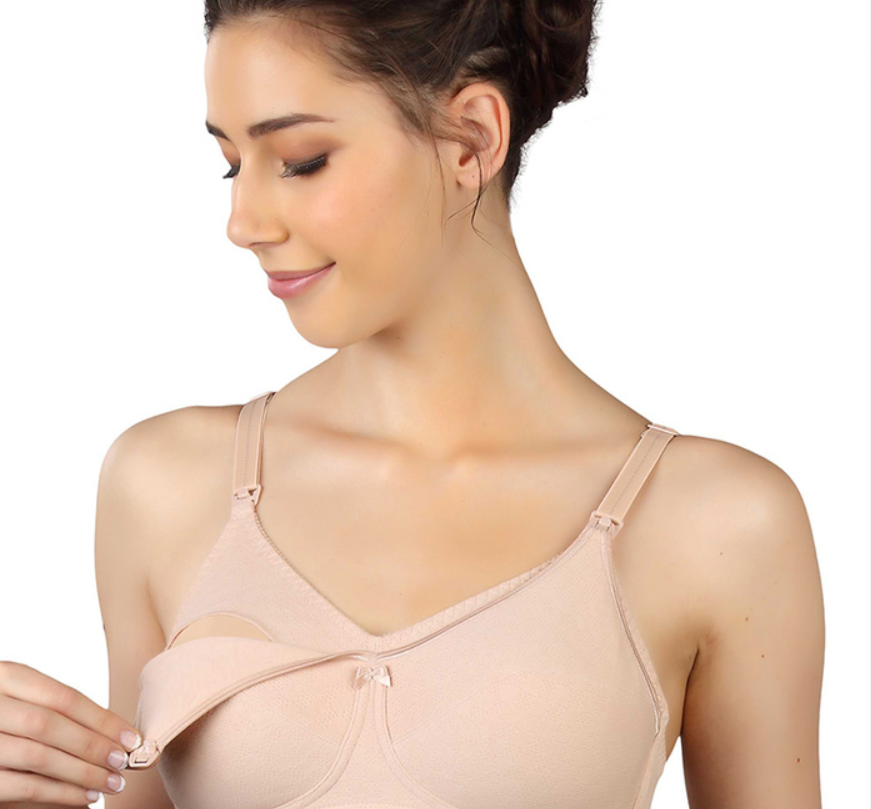 Handy Tips to remember before buying a Nursing Bra
You need to remember that the breast size varies a bit during the initial months. The variation will also happen when the breasts are full or after a feed. Remember to buy a bra that fits well in the loosest settings.

Take your measurements around mid-day or when your breasts are full to know a comfortable fit.

Try your feeding bras sitting down and then get up. Notice if the bra shifts and are the settings comfortable even after standing and doing some movements.

Remember that 80% of the weight of your breasts should be supported by the under-bust and only 20% should be carried to the straps.

Loose ill-fitting bras will either fall off the shoulders, or have creases near the cups.

Remember to buy bras that are also suitable for various styles of dresses that you will wear post-delivery.

Look for a bra with straps that detach at the back so that you can crisscross them to suit more of your wardrobe. I came across some more

helpful tips

here.

Once you start nursing, you will be practically wearing the bra, day and night. Make sure the material is great, and preferably can be machine washed.
Had I found these helpful tips during my first pregnancy, I wouldn't have been as miserable as I was. However I do hope these helpful tips will help many a mom's to be when they decide to go shopping!