When I came to know that Zee studios is producing a movie on the life of Dr.Anandi Gopal Joshi ( India's first doctor) I was part excited and part worried about the execution. I wanted to know who Anandi Gopal Joshi was, over and above the one line that I had read years ago in a GK book.
Anandi Gopal Joshi
First Indian Woman to be a doctor in western medicine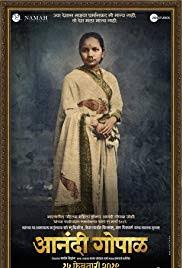 Dreaming of being a doctor, (in western medicine) and that too by a woman in the 18th century when educating a girl itself wasn't prevalent in Maharashtra is no lesser than waging a war. And that is precisely what she and her husband did and won!
She was born in 1865 and died in 1887. In a lifespan of just 21 years, this woman not only beat all odds to achieve her dream but also became an inspiration for thousands of girls. Maharashtra in that era was very different from what it is today. Even cities like Pune and Mumbai didn't see many girls being educated. Though Jyotirao Phule and his wife Savitribai Phule (First woman teacher of India) had started a school and working towards girl education, not much had changed. Child marriage was a norm and girls were expected to take care of house and children with no say in public affairs.
Movie Review – Anandi Gopal
Research
A period movie like Anandi Gopal  and that too a biographical account requires a lot of research. It is good to see that director Sameer Vidhwans has put in that effort. He also ensured that the movie does not end up being a documentary and has woven a subtle love story in the movie. The movie draws from various books written on Anandi Joshi and her letter communication with her husband when she was in America.
Story
Anandi (maiden name Yamuna) was a clueless, normal kid of 9 years who was married off to a man 20 years older than her. It was common for a girl to be married at 9 or 10 years of age and the age difference between her and her husband was never a matter of concern
Gopalrao, a widower is known as an eccentric man in the society. His demands of marrying a widow and his insistence that his wife should be interested in education were attributed as eccentrics by the society. Yamuna's parents ignore these eccentrics and agree for marriage as Gopalrao is a government employee (postmaster) and their daughter will be well fed! And this is how Anandi Gopalrao Joshi's journey towards becoming a doctor begins.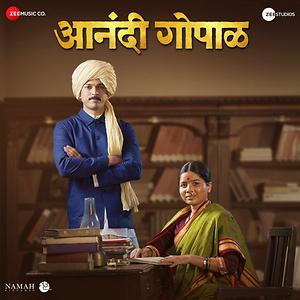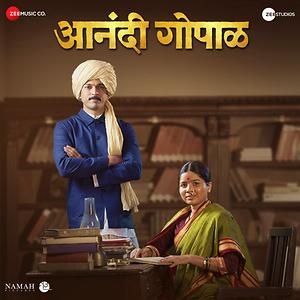 The movie depicts a journey of the couple where Gopalrao begins as a teacher and then progresses to being her husband and a friend who is equally passionate about fulfilling his wife's dream.
Gopalrao is an autocratic man who beats his wife for doing household work instead of single-mindedly focusing on education. But it also depicts the undying support that he is ready to provide to his wife, when they are practically outcast by the society for educating a girl.
Acting and Music
Both the main characters in the movie GopalRao (Lalit  Prabhakar) and Anandibai (Bhagyashree Milind) have done a fantastic job of depicting the nuances of a husband and wife relationship. Their performances go beyond the dialogues and communicate the pain, the joy, determination and the admiration they feel for one another.
Parting Words
The movie could have been cut shorter as at times it feels repetitive and a drag, but the performances of both the lead actors and a great supporting cast has helped keep the audience engaged. The movie also showcases the sad reality that though things have improved in India, if we still need a slogan 'Beti Bachao, Beti Padhao' today, we haven't really progressed much from where Anandibai started nearly 150 years ago! A must watch for every woman and her daughter. This would be a wonderful motivation to make the best use of available resources. A must watch for men to realize that if they stand firmly behind the women in their lives, these women can and will conquer the skies and beyond.