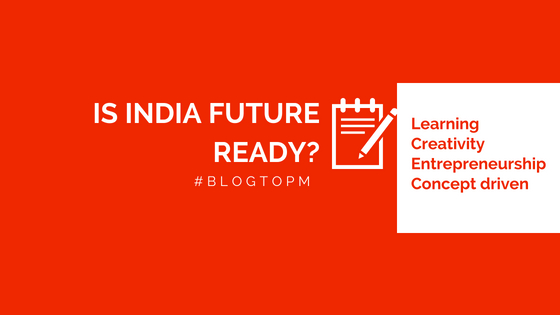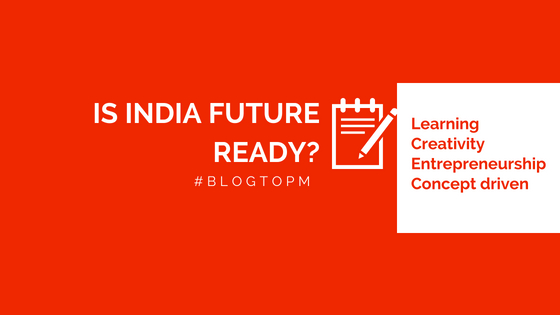 Did you see the latest results of SSC HSC, CBSE etc?  The common trait here is maximum students scored above 85%
While this is very interesting and commendable in terms of efforts that students are putting, it made me think about the state of mind of students who are scoring between 60 to 80? The cutoff percentage even in small towns is anywhere between 85 to 95 percent so then where should an 80 percent student go?
And this is the state across cities or small towns. Interesting fact is that as per the recent study done by The World Bank and Stanford University found that Russian and Chinese engineering students are better than those in India. Indian students make substantial gains in mathematics and critical thinking skills in the first two years of their education compared to their counterparts in China and Russia, but their overall higher-order thinking skills are substantially lower than the Chinese and Russians.
Not so long ago, another survey done by Aspiring Minds suggested that 95% of engineers are unfit to take up software development jobs.
Another survey stated that more than half of Indian students do not possess the skills required for employment even as they are educated.
So, that really made me think, what kind of education are we providing here? The above studies show that there is a serious lack in terms of quality of education. There is a huge gap between the expectations of industry and the kind of education we are imparting.
I recently came across BlogToPM initiative by blogadda. It was interesting and I would like to focus on education here for this post.
Schools of India
India today is facing a peculiar problem. There is enough awareness about importance of education, however the schools have failed to reached all over India.  My maid has a big farm in her village however she refuses to go there and continues living in the city with bare minimum facilities only because her village does not have a school and if they leave their children will be left without education. Whereas not so long ago I read an article where they mentioned that schools in many villages in Maharashtra were being shut down for lack of students. This is an ironic situation that needs deep understanding and quick solutions for better educational systems.
India tomorrow
On the other hand there is fierce competition among those who are privileged to get an education. They are competing for every percentage. Almost every other child is scoring above 90 and yet maybe without a job in the future. What we need today is not thousands of average employees but someone who can come up with ideas that will be fortune 500 companies in the next 10 years. A different kind of education is required where entrepreneurship and creativity is nurtured and the focus shifts from employability to entrepreneurship.
Good initiatives that I see
Encouraging the startup culture, creating startup incubators in renowned universities in India is the first step towards such shift in thought that will lead to a future breed of entrepreneurs.
Promoting collaborations between research institutes and public-private companies for better research and homegrown inventions.
Driving digitalization to improve speed of knowledge and learning. Digitalization in payments is empowering India to partner with the world.
Some Learning's from Bhutan and Singapore
Overhaul the process of teacher training. Look at the best teaching methods incorporated by schools world over and offer world class training to the teachers in the making. We need to invest in quality teachers for quality students.
I recently visited Bhutan and got to know that education is free in Bhutan however it is free only till the child performs well.
I think that approach makes more sense as, instead of just offering freebies like free books, free meals, free bag etc. the emphasis should be on learning. Earlier Bhutan used to follow Indian curriculum for education, however they soon realized that it didn't fit their countries narratives. Also they were keen on introducing Bhutanese culture to their students rather than Indian history and culture. The king of Bhutan called in experts from world over to design the education system that is important and useful for Bhutan and today that is what is being taught across Bhutan.
Apart from the regular subjects there is equal emphasis on sports like archery (national sport of Bhutan) and football. Apart from this, courses like weaving, sculpture and painting (Bhutanese traditional art forms) are considered mainstream education. After basic education the children can choose respective fields and even specialize in arts like sculpting, weaving, painting etc.
We even visited a school that was a boarding school with specialization in textile, sculpture and painting. The students there not only learnt the art, but had even set a shop where things made by them were being sold. I think this is a great idea for fostering entrepreneurship while preserving the traditional art forms.
Singapore is another country that focuses on its education. Instead of the same curriculum everywhere, they have special schools that focus on certain talents. A child can choose a school that will help him or her major in fields like art, music, sports etc. These schools put more emphasis on a particular field and the pass out's from those schools, then find it easier to get admissions in relevant colleges (national and international) The focus is on fundamental building and the students are prepared keeping in mind the world competition.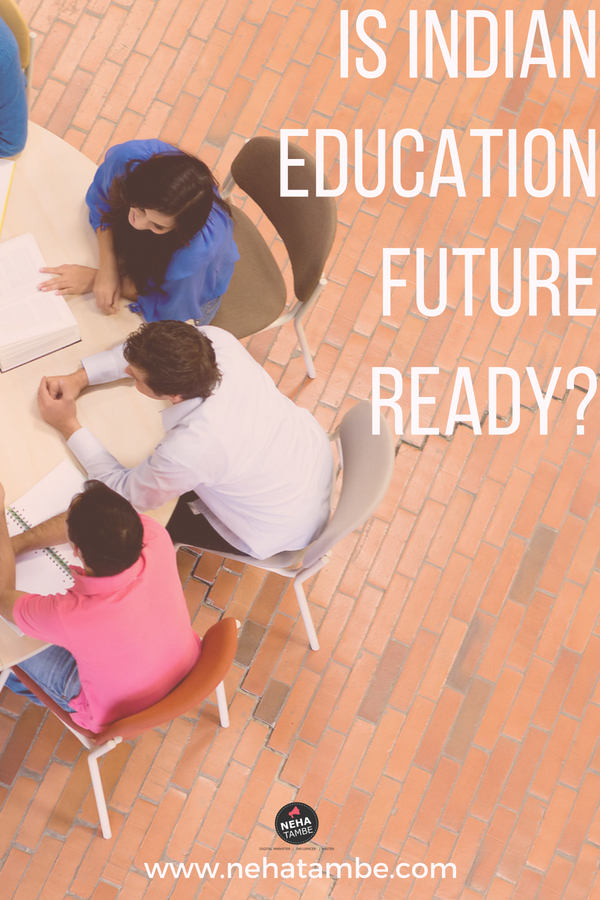 My suggestions for Indian Education System
Mobile Schools
To overcome the peculiar problem of maintaining students and teachers ratio, I suggest having mobile schools, which will ensure that not a single child is left behind. Mobile schools can reach all the small villages where there are less number of children however they definitely need a school. Operate digitalization and ensure that these children get video trainings. These mobile schools could be an extension of the nearest government school and children could come to school only for their final exams (via the same mobile school vehicles)
Quality Boarding schools
Schools that are shut down for lack of students could be converted into boarding schools. We can ensure that the education is free provided the children put effort and score x % this will help get maximum students from all the nearby 'dehaat' and 'kehdas'. As travel, which is a major concern for most parents will be taken care of! This will work in two fold, when the teachers will be more aware about the child's talent as they will be spending maximum time with the children. Also the percent criteria need not be only for education. If the child excels in even 2 subjects, he/she should be provided free education.
A blend of Skill development and Education
Some students might not score well in traditional subjects like science and mathematics but might be excellent in languages or sports! Children should be taught life skills that are relevant in their area like – farming, weaving, painting, sculpting, forestry, beekeeping, culinary skills etc. During the board exams, the teachers say in relation to the kind of subjects the child should choose, should be considered. This will help in nurturing the inner talent of the child. There should be equal weightage given to skills like, sports, farming, weaving, design etc. and if a child excels in that, they should be given free education for that subject till graduation.
The schools can become boarding schools on the lines of Navodaya Vidyalayas.
City schools and other educational institutes
Regular schools should have compulsory skill development subjects. The focus should not be on creating hoards of student population that is scoring 90% but on creating individuals who are job ready, and are entrepreneurs.
Inculcating these ideas from childhood, will prepare the children in terms of handling pressure and facing competition. With such a rich cultural heritage and century old dominance in the field of art, India should inculcate this idea and introduced specialist schools that will focus on introducing, promoting and marketing Indian traditional art forms like weaving sculpting, paintings, embroidery etc. Allied fields like preserving those art forms, curating museums, protecting bio diversity etc. should be accepted and promoted just like a regular engineering degree.
Moreover, introducing new and fun methods of learning can also make a huge difference. For example, the schools and institutes can invest in various educational toys which can make learning a fun process for them.
Concept driven education
School syllabus should focus on concepts and implementing those concepts. If a child is studying about money, the class can put up a stall where they handle real money. If the children are being taught about germination and farming, they could grow a patch of vegetables or flowers in the school. Languages should focus on reading and introducing them to authors and their stories.
If the primary education focuses more on this rather than creating models that most of the times are creative expressions of parents, or writing hundred question answers, the children would truly be world ready. Next important aspect that we should focus on is the dignity of labor because then every child has the true potential of creating a future for them. No job, if being honestly done, should be looked down upon. We all need plumbers, architects, contractor and shopkeepers. A job well done is important than no work being done at all.
Reducing Stress or Impending Doom?
It's time we stop giving freebies and pushing children to the next class for the fear of children being stressed. We are just reducing the standard of education in our society. I have seen children who are in high school, and will soon face board exams, are incapable of create a single sentence without mistake. The basics revolving around addition, multiplication and division itself are not strong. What is the point of having such masses of educated illiterate? We have the degree but are not employable? Never having faced any kind of competition, these children will be more susceptible to stress and stress related problems when they go out in the world and suddenly compete with lakhs of students for a few thousand seats or jobs.
I hope we can create a new generation that is smart on their feet, and know that hard work is always rewarded. The world does not end, if you score less or even fail an exam. The important thing is how do you pick yourself up and find something that gives meaning to your life and a passion for your heart!