Sustainability, bio-diversity and wild-life conservation have come back in focus, more so since the COVID-19 pandemic brought the world to a grinding stop. But did you know there are people who have made this their mission in life? There are a lot of opportunities for those who wish to take up wild-life biology as a profession. So, if you are someone who feels at home when he/she is close to nature, then this might be a career that you could take a look at. I connected with Akshay Surendra – 2nd year PhD student at the School of Environment, at Yale University to know more about this unique profession.
Share a bit about yourself and your background
I'm Akshay Surendra, an ecologist interested in plant and bird ecology, and I've spent most of my life in Bangalore. Currently, I'm a 2nd year PhD student at the School of Environment, at Yale University studying plant-soil interactions and species coexistence. I have an MSc in Wildlife Biology and Conservation from the National Centre for Biological Sciences (NCBS) and a Bachelors in Electrical Engineering at BITS-PIlani Goa. Like many Indians, I chose to do engineering as a 'safe' option, because I wasn't very sure about my career trajectory when I was 17 years old.
How did you come to know about career opportunities in wildlife biology?

I was always interested in wildlife, ecology and birdwatching as a hobby. However, I wasn't sure that a career in this field was even possible. I still remember talking to a student of the NCBS MSc Wildlife program back in 2006 in Bandipur Tiger Reserve along with my father, and being slightly disappointed with how uncertain the professional and financial future in this field is (that student is a successful lead in a major NGO today!). That's why I initially decided to retain these interests purely as a hobby. However, I realized during my engineering days that recording bird behaviour or observing differences in plants going up a mountain, are actually data points that have formed the basis of an entire field in biological sciences – ecology. Importantly, you could understand these patterns in nature with simple mathematical models, and that realization was very exciting.
I instinctively consumed as much content as I could in ecology during engineering. I did a couple of short summer projects with ecologists at the Centre for Ecological Studies, Indian Institute of Science and skipped the sports fest in college to volunteer on field research projects advertised on meetYeti. I also did my final year undergraduate at the Centre for Wildlife Studies using statistical models to understand human-wildlife conflict. This transition was not easy – I didn't have the skills or passion to do engineering projects and I didn't yet have the skills or qualification to do complete ecology projects. I also realized that NGOs and academic institutions engaged in wildlife biology or ecology (e.g. NCF, WCS-India, Dakshin Foundation, NCBS, WII, CES-IISc, IISERs, ATREE, WCT, WTI, WWF, BNHS, Aaranyak, etc) are not in the business of skilling-up passionate students from outside the field. You either come in with complementary skill sets (which is what I, as an engineer, was boxed into) or have already learnt enough ecology to add value to the NGO or research lab's core output – this was something I realized I could never do without formal training. For instance, you can always volunteer or intern on field projects collecting data, but you can never be a part of the science of it (designing the study, analyzing data, writing up the results and sharing with the public). This is why I decided to get formal training in ecology and wildlife biology.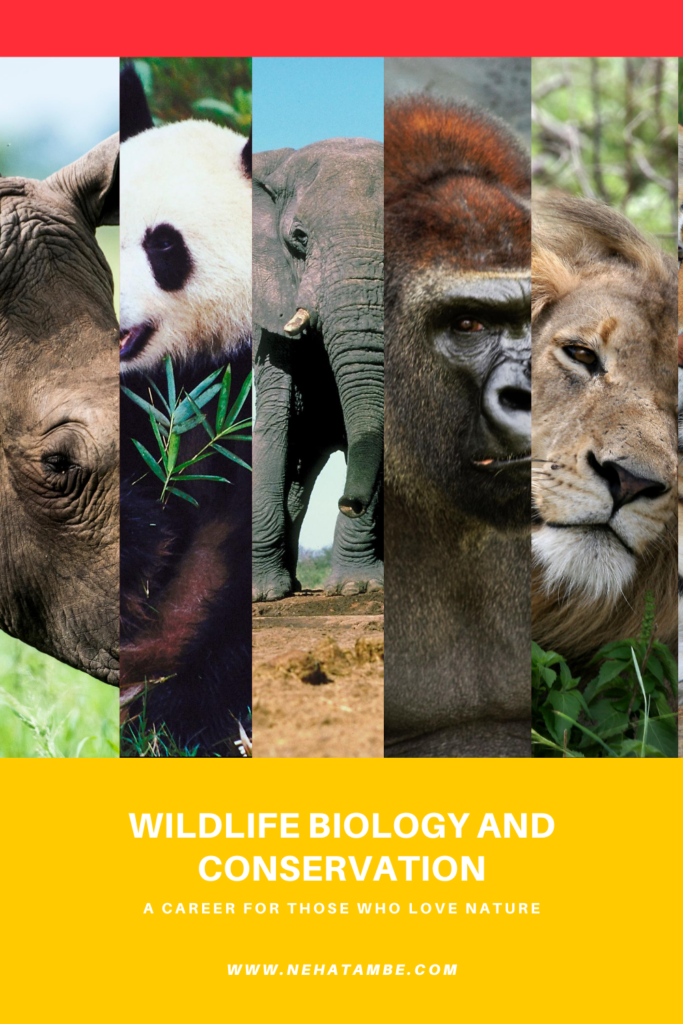 What attracted you to wildlife biology, considering you are a metro city-bred boy?
I was lucky to have spent my childhood in a Bangalore that had more lakes than pubs, and lived in a part of Bangalore that had lots and lots of vacant plots and grounds. I spent a lot of time watching birds, catching butterflies, dissecting lizards and sneaking up on non-venomous snakes. But importantly, my father is really interested in wildlife so we'd go to wildlife sanctuaries 6-8 hours drive away from Bangalore at least twice a year, and that helped give a lot of context to my passion. My father and I also planted over 100 trees around our house and I spent most evenings watering those saplings. I was lucky to have had this early exposure to nature, and I now feel that this is important for all humans, regardless of their future career choice.
What kind of qualifications or entrance examinations are essential to be part of this field?

You can get into wildlife biology through a variety of programs – environmental studies, earth sciences etc.  The Wildlife Institute of India and the National Centre for Biological Sciences are two premier programs for a masters degree in wildlife biology in India. Both these programs take students once every 2 years and not the same year, so you can only apply to one of them in any given year and both have written exams and potentially, follow up interviews. However, there are over 134 programs in India that offer wildlife and related degrees.
Also, unlike other fields, qualifications are not as important as tangible skills and experiences. Classrooms can only teach you theory, while most research and applied jobs require a good understanding of the ecology of the system in question, an ability to work well in teams, deliver on deadlines and be able to carve your own niche within an organization. It's therefore really important to be internally driven and persistent to be successful in this field.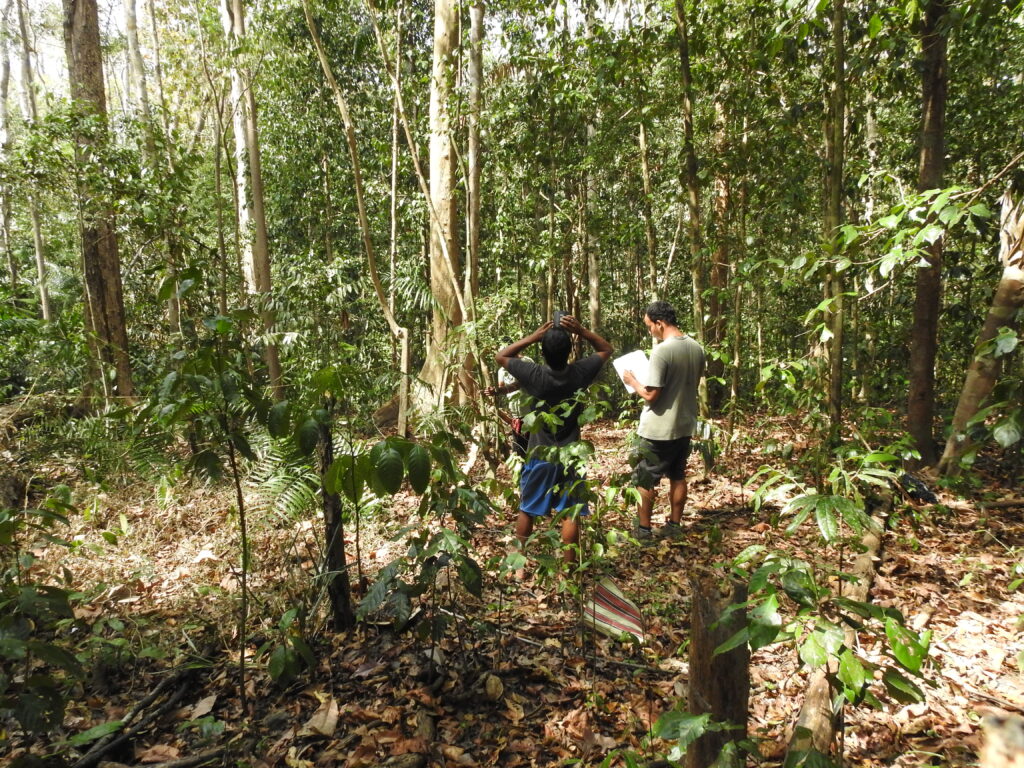 Any good colleges that you can recommend in India for wildlife biology?
As mentioned above, over 134 programs in India (across >60 colleges, link above) offer wildlife and related degrees in India and many of them are excellent. The best way to find out about a college is to speak to recent alumni. If you speak to 2-3 alumni and all of them say positive things, then that's a good sign. If they don't say anything positive, it may be worth being wary about it, because most people won't tell you to explicitly not join a university. Also, the quality of a program varies over time, depending on the administration and faculty, and recent alumni are a good way to get that information. Additionally, each program has its own advantages – for instance, I would strongly recommend the NCBS MSc program for its emphasis on rigour and top-class research but if you're interested in subsequently joining the Indian Forest Service, say, then the Masters' program at the Forest Research Institute may provide more skills for later work. However, one caveat to keep in mind is to not use alumni's opinion as the only metric or alignment between the program and your career goal – different students have different opinions in different contexts, so it's important to triangulate.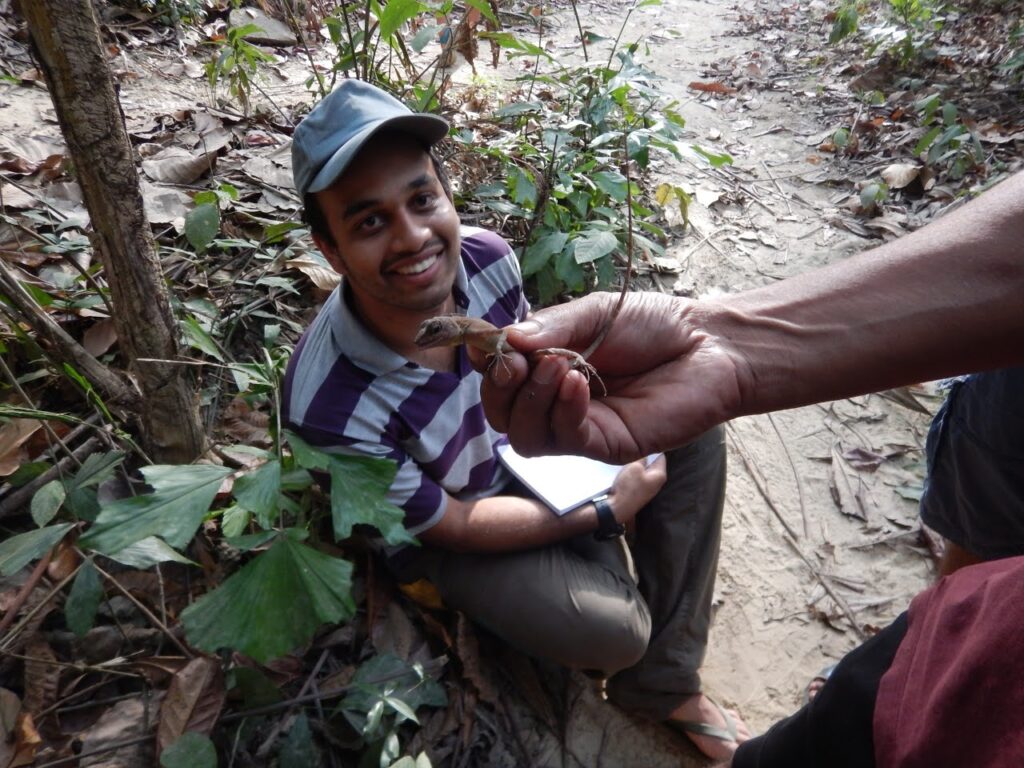 What kind of opportunities exist in this field and what kind of specializations can one look for?
It's not surprising that there are no placement cells, campus hiring or organized job portals in this field. This is not only because it's a small field, but also very vast – a degree in environmental science, for example, can equip you to go into environmental education, social sector enterprises, academia in social science or ecology, or help you with writing the UPSC for the Indian Forest Service. The reality is that you have to carve your own niche. Typically, jobs with some research component, either in research labs or NGOs, require you to come in with some skill set, build while you're at the organization, and as long as you can add value (raising your own money for projects through grants or capacity building are very good ways of doing this) and are agreeable to work with, you can build a career either through a PhD and beyond or as a research affiliate. In the environmental education or social enterprise sector, jobs are more aligned with other sectors – actively using Linkedin, cold emailing potential workplaces, doing internships to test the waters, and ooking up specialized job portals – these are all good ways. For wildlife biology and ecology specific jobs, I'd recommend joining the meetYeti mailing list.
How did your parents react when you told them about your career choice and any advice to other parents.
My parents were very supportive and I'm very grateful. But I think that even if parents aren't supportive, it's important to understand their concerns and where they're coming from. For instance, this career, even for successful people, is not nearly as lucrative as say, software engineering. If your parents then want you to afford your own house and a car by 30 and therefore think this career is not for you, they're probably right. You can't change that reality of this field, but you can manage yours and your parents' expectations. I feel that talking to your parents (repeatedly, over a long time, and with empathy!) may be helpful. I've also noticed that many Indian parents value success regardless of the form, so if they recognize your currency of success (e.g. raising money through a proposal, publishing a paper, etc), they may be more supportive of your career.