My mom was visiting us when the lockdown was announced. As the days stretched I realized she was missing her routine and her serials.
Kids have total control of television in our house for most hours in a day. While we caught up on our favourites on the various OTT platforms, Mom was not able to watch her family entertainment serials and favourite movies. My mom predominantly watches her favourite serials on Zee TV hindi and marathi channels. I knew about the ZEE5 app, so I thought about downloading it on her phone. This is when I read about ZEE5 CLUB PACK.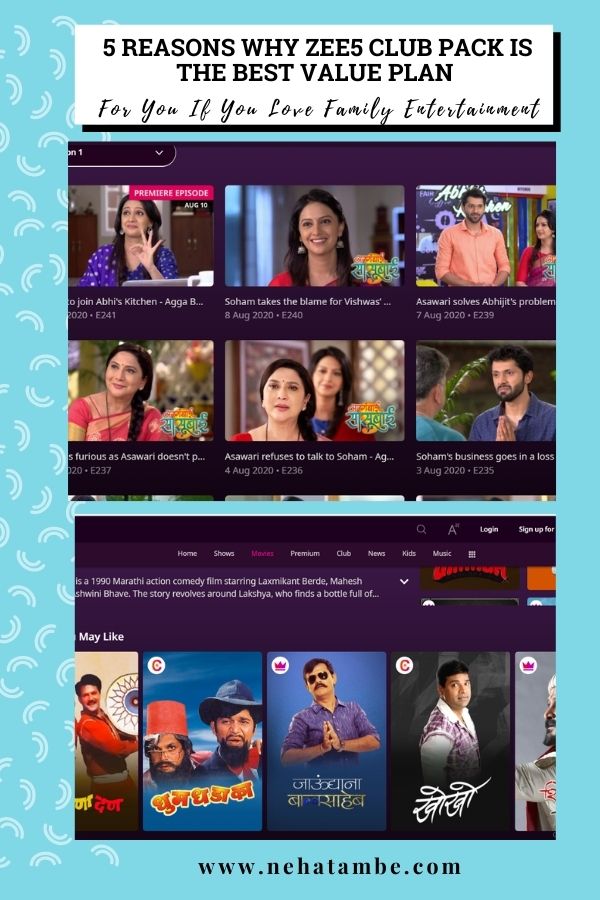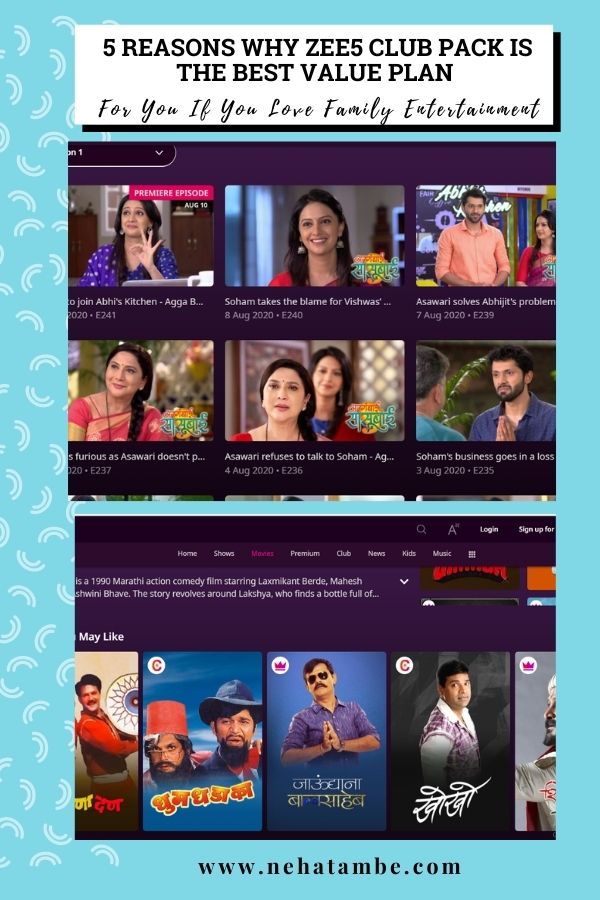 Image source- Zee5
Choosing the ZEE5 Club Pack ended up being a great deal for us. Here's why
Affordable pricing
I realized the club pack was very affordable. It comes to just Rs.1 per day! With just Rs.365 for a year my mom could enjoy unlimited series that she wanted and loved. It even had her favourite movies from hindi and marathi languages which was perfect. Now she could watch what she wanted and that too at her convenience.
Incredible credit system
Another interesting thing that I saw about it was the incredible credit system that they offer. If we end up watching for 150 days then the remaining viewing days are credited as credits in our account which can be utilized during the future upgrade. This meant no amount was wasted.
Watch serials before they air on tv
Another interesting aspect about this was the fact that she could watch her favourite serials before they went on air! How cool is that! She was super happy that she could know what Soham was upto in one of the marathi serials 'Agabai Sasubai' that she watched. It also meant she could share reviews with her friends about the latest in marathi movies that she watched recently on the app!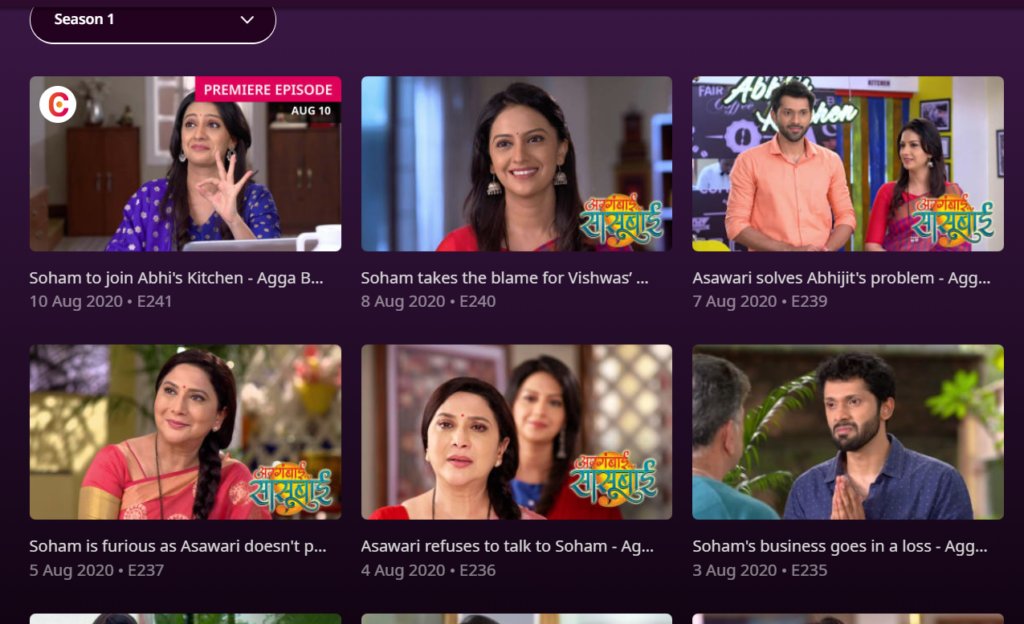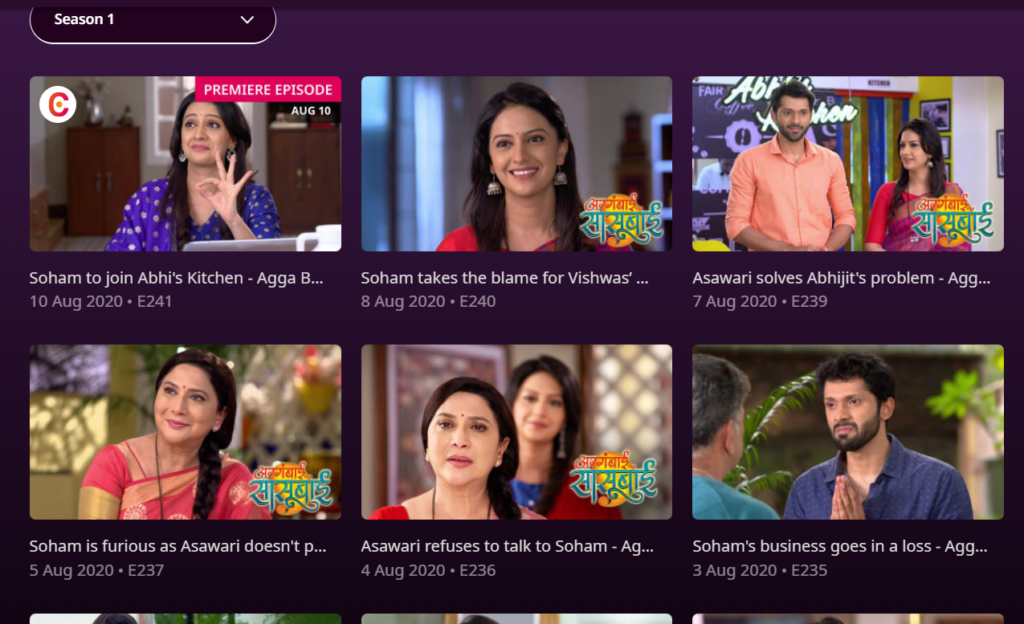 Image source- Zee5
No ad break and promotion
Don't we all love our series without breaks! Especially when there is a cliffhanger! Mum is no different and she would be irritated with the commercial breaks in her favourite serials. Now with ZEE5 Club Pack, there are no ad breaks or promotions. She has been loving her experience of watching her favourite shows on ZEE5 mobile app.
Not just zee5, but you get much more
The biggest benefit of migrating to the ott platform of ZEE5 has been the fact that it is not limited to just ZEE serials. In the club pack mom has been able to explore programs available on Alt Balaji and Zindagi shows. A long list of hindi and marathi movies is an added bonus.
For the past few days, mom has been able to get her daily dose of entertainment with no interruptions. She has been able to catch up on some evergreen marathi movies and watch her favourite serials at her time. Her benefit in the long run is that she would be carrying her entertainment in her pocket, wherever she travels. ZEE5 Club Pack is definitely value for money in the current situation.