Every time a village is in the news it is usually for all the wrong reasons. Farmer suicides, drought or floods, poor or no education, such topics make a headline. It is very rare that a village is associated with being 'atmanirbhar' or for their efforts towards sustainability, so it is all the more important that we celebrate such stories.
Today I bring to you 3 such model villages from Maharashtra that have transformed themselves only because they decided to work together as a community while respecting nature. They came together as a village and decided to work with nature to reap prosperous benefits. These villages have shown the way that man has to live with nature for optimum utilization of resources. Sustainable living does not mean that we need to stop living, but it means to live with nature while respecting and nurturing it.
Payvihir village UNDP Biodiversity award winner in 2014
Payvihir ( literally meaning step-well) is a small village in the Melghat region from Amravati district. After facing problems like unemployment, migration, barren lands and low productivity for years, the village decided to come together and do something about it. With the support and encouragement of Purnima Upadhyay of NGO Khoj Payvihir decided to apply for rights of 182- hectare land under community forest right.
They were awarded the 182 hectares of degraded land to exercise their community forest rights under the Forest Rights Act (FRA) 2006. The gram panchayat devoted their energies to undertake regeneration and revival of forest land. Villagers undertook various sustainable development efforts like soil and water conservation works, tree plantation drives to cultivate and protect local trees.
They made changes in their lifestyle and dependency on forest. They implemented strict fuel wood extraction rules and set up a bio-gas plant in the village. Solar powered drip irrigation system was the first step in sustainable farming. They consulted and took help from forest department to plant medicinal plants and improve the bio diversity of the area.
Today the village maintains organic custard apples orchard and the village is involved right from taking care of the farm to selling the produce. They also sell tendu leaves and other organic fruits like mangoes. Diversifying income sources, working as a community and reducing the focus on water intensive farming were few of the ways which have helped Payvihir village become a model village. They also sell their organic produce under the brand 'Melghat Naturals'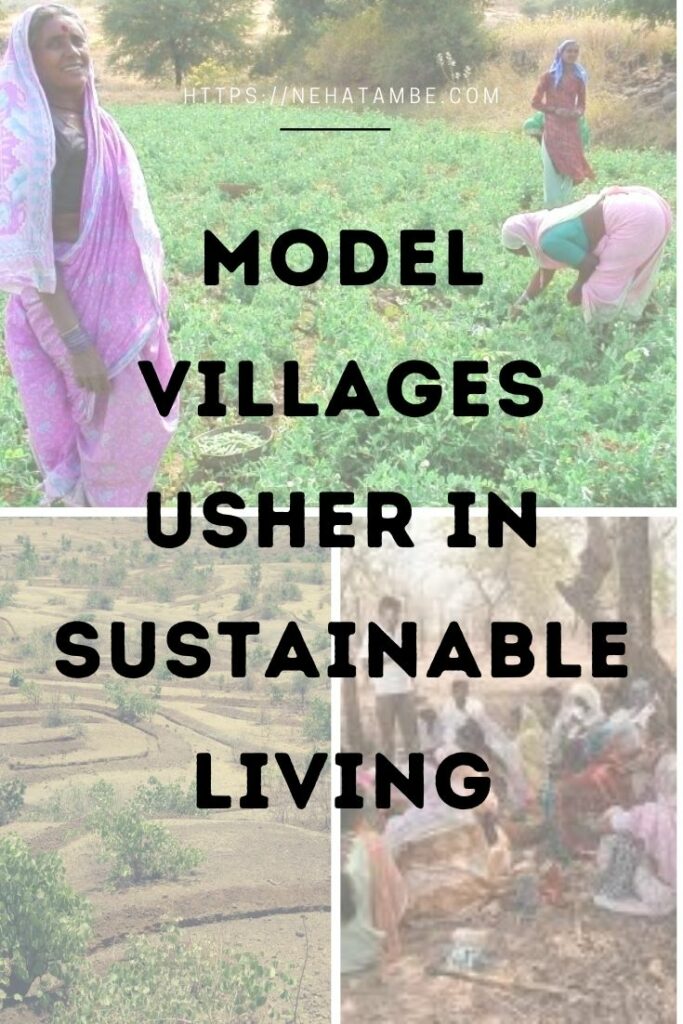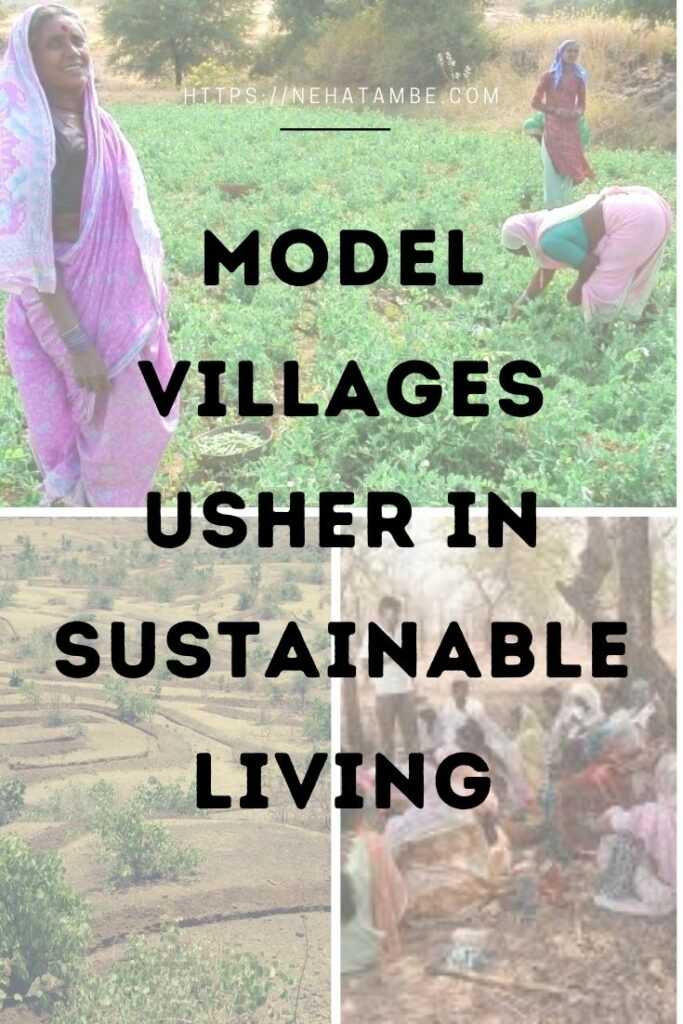 Van Suraksha Samiti – Baripada Dhule
Van Suraksha Samiti ( Forest Protection Group) Baripada in the Dhule district of Maharashtra was the result of joint efforts by Gajanan Pathak from NGO Vanvasi Kalyan Ashram, forest department and a local youth Chaitram Pawar. The program which started in 1993 was the result of extreme problems and issues the village was facing. Chaitram realized that forest degradation was the root of many of the problems in his village. The water level had dropped drastically and there weren't many options to earn a living.
They started with reforesting the forest around their village. They took stringent actions against those conducting any activities in the forest area. They curtailed grazing activities as well. Water conservation activities was next on their list. Planting and nurturing local plants and village level participation in conservation activities paid off with 445 ha forest cover.
The village undertook sustainable development activities like setting up jaggery making unit, fish farming in the village pool, water conservation activities to improve ground water level, kitchen gardens, forest nursery, power generation through solar panels and strawberry farming.
Such activities and sustained efforts by the village as a community has helped transform Baripada. Today Baripada have gender equality, progressive society that is involving women in decision making, they have strict rules for sending children to school and there are regular programs for involving children in forest conservation activities.
Hiware Bazar –
Hiware Bazar is a self-sustainable village with 60 millionaires! This is another story of rags- to riches where villagers came together as a community under the guidance of Popatrao Pawar. The work done by the village was recognized by Prime Minister in his Mann Ki Baat and today Popatrao Pawar is the chairman of the Model Village Programme of Maharahstra, whose MO is to create 100 similar villages.
Rewind to a time in 1989, when Hiware Bazaar was drought affected, had no source of income and was infested with many social evils. Hiware Bazaar decided to appoint a young man as their sarpanch and come together to support him for social upliftment of the village.
Popatrao Pawar, the sarpanch realized a lot needs to be done and he started with rain water harvesting project in this rain shadow region. Creating several bunds, water percolation tanks, planting thousands of native trees helped improve the water levels in the region. Watershed techniques helped villagers with irrigation. Next he focused on moving away from water intensive cash crop and diversify crops to improve farming yield. The villagers diversified their income source by involving in dairy farming. Such sustained efforts have helped improve health, sanitation, education conditions in the village. More than 60% of the students from the village are learning medicine today.
These villages have shown us that if we nurture mother earth, you will gain two-fold benefits. All we need to do is learn from these villages and implement it across India. The biggest strength here is the unity among villagers for the common cause of uplifting their village through sustainable efforts. I really hope and wish many more such villages come across India to help us protect the rich biodiversity that India is blessed with and fight climate change as a community.
Climate Change is real, but we can only fight it with sustainable development and greater awareness. My series looks to celebrate such grassroot level work that is helping strengthen India's resolve to fight Climate Change. Writing this as a part of #Blogchatter #CauseAChatter series.