When I started the series #LearnNotEducate the idea behind that was to ensure that each child realizes that his passion and interest can be a medium for him to earn! I traced stories of people who dared to dream and choose unconventional career paths and excelled at it. And now when I am talking about Climate change warriors under my #CauseAChatter series I am searching for stories of people who are working on ground zero in India to bring a change.
When I came across Akshar Foundations story on `a TV channel ' Yeh Mera India' it was the perfect marriage of both these concepts and hence I had to feature them.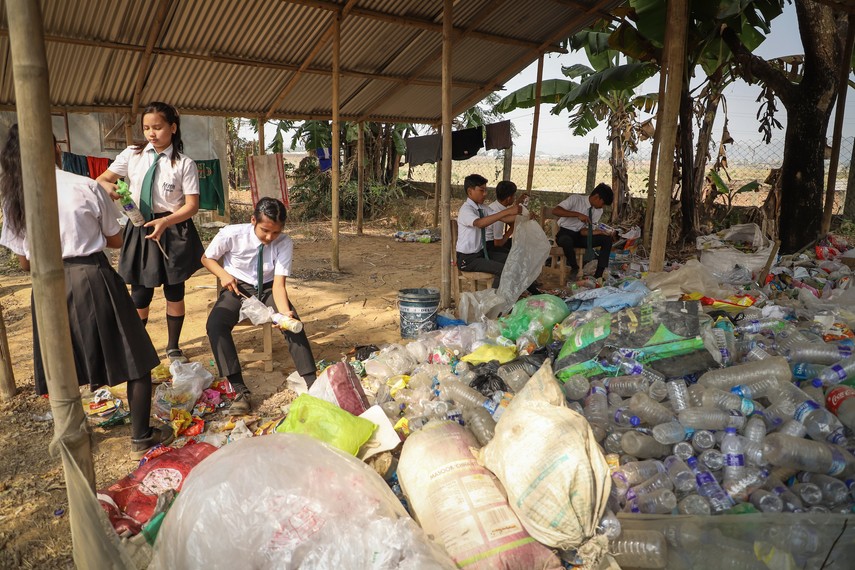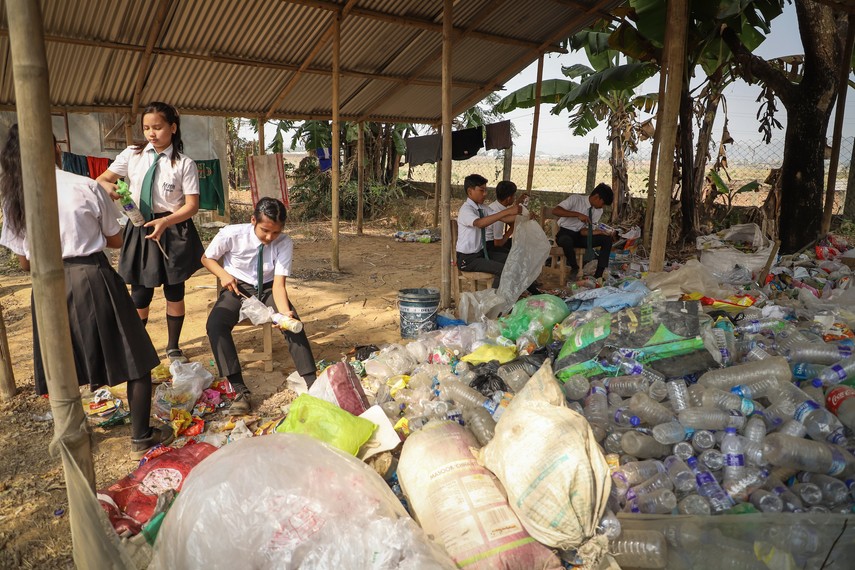 What is Akshar Forum?
Akshar forum is a 100 student model school in Pamohi village Assam. What makes this school special is that they take plastic waste as fee from kids! Unbelievable isn't it? But that is what makes this school impactful. Akshar Forum asks their kids to collect 25 waste items each week and bring it to the school as fees. This plastic is then recycled and used like simple construction bricks around the school.
How is Akshar Forum different from other schools?
I found the school's concepts unique and wonderful as they are not just working as a singular entity but their focus is to work as a community and create 100's of eco warriors who in turn will make many more.
They ensure that the village and surrounding areas are clean by asking children to collect plastic and bring it to school instead of burning them.
Children learn about the harmful effects of burning plastic in their school curriculum and thereby educate more in their surroundings.
The school has a recycling center on campus where children learn and work on recycling projects. They make eco-bricks by stuffing single use or smaller bits of plastics in the bigger bottles or containers and make eco bricks useful for small construction projects.
They have vocational training center in school which helps students take up courses that can help them get work after schooling. These courses include solar paneling, animal shelter, landscape enterprise, organic farming and other sustainable business.
People behind it
Mazin and Parmita are the people behind it. Both of them had a vision about reforming education and making it affordable yet impactful. It was because of this vision that they came together and started this model school in Assam. They aspire to take this model across India and build 100 such schools in the next five years.
Other important things in this model worth noting
Each student is a teacher – One of the biggest problems that Mazin and Parmita faced during their initial years was to motivate the parents to let children go to school! Parents did not want to send an earning member of their family to study. To make this lucrative they came up with this plan where older students teach younger students and earn in the form of toy currency which they can redeem at a local shop near the school.
Younger children benefit from individual attention – As older children teach younger children, each child enjoys individual attention during studies. Similarly, older kids learn important lessons in communication and leadership.
Customized learning – Here children do not study grade-wise. There is a lot of tech learning that is incorporated in the system and hence each child studies at his pace.
Animal Shelter – Akshar Forum also runs an animal shelter where stray and ill animals are taken care of. Older children look after the health of these animals while younger children take care of feeding and hygiene. These animals are trained and then given for adoption.
Vocational training – They have a lot of vocational courses built in their curriculum like carpentry, cosmetology, singing, dancing, electronics. These courses are other than the sustainable programs that they run.
Akshar Foundation and their work is widely covered across mediums. I had sent an email to them asking for an interaction; however I failed to get a response. My post is derived from all the information that is already available online.
This post is written for the Blogchatter initiative #CauseAChatter where we are writing one post a month for a cause that we believe in. I am writing about climate change warriors in India who are working at the grass root levels to fight climate change.