I am sure you must have brought this box home atleast once! We have been regularly buying Flintobox for the past 3 years now. I know, it's a long association but this is one insistence or tantrum that I gladly oblige. If you still haven't brought a Flintobox home, then read on to know why I am okay with being harassed for buying this one wonder box.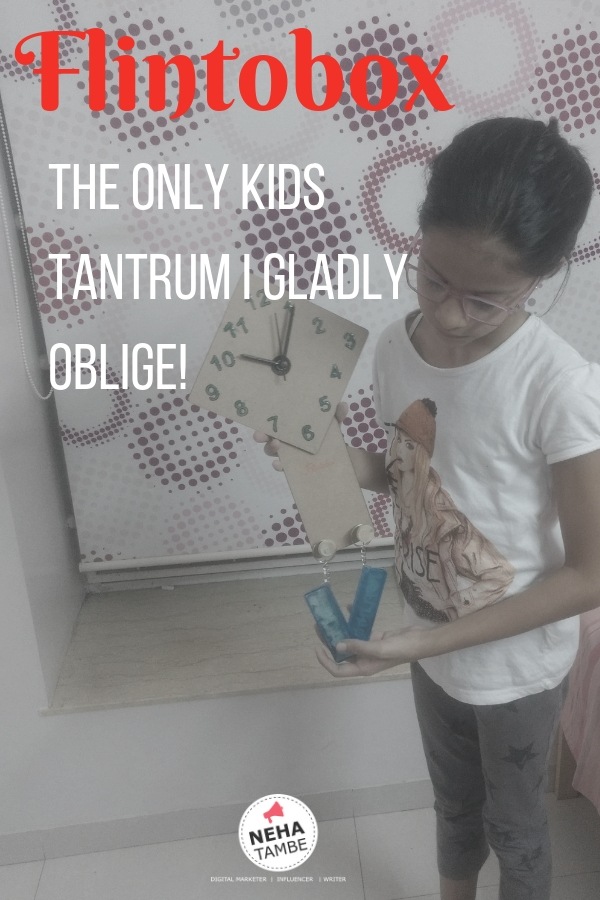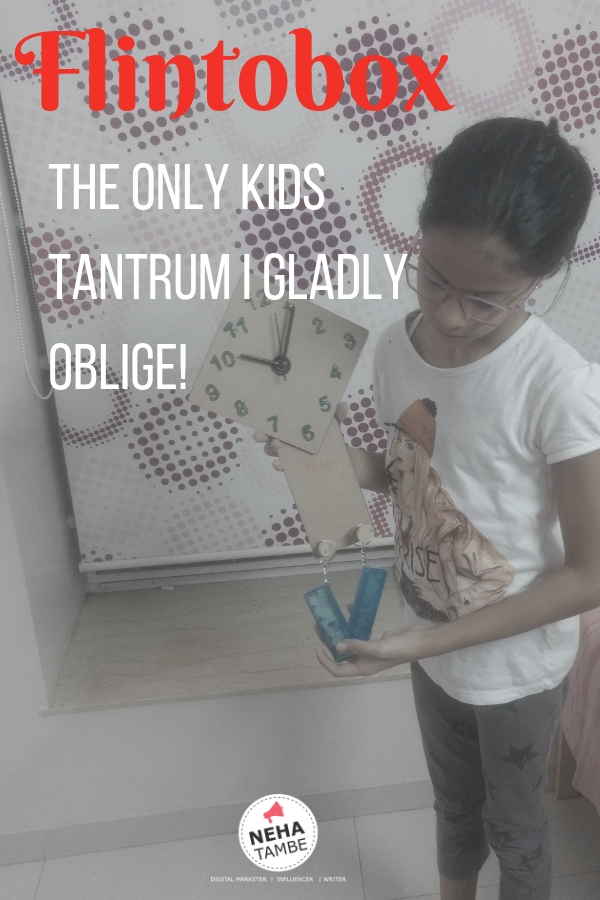 It's Gadget Free
In today's world when everything is linked to gadgets and internet, this is one fun activity that does not need any such things! The instructions are in the written format. If the child needs some extra support in following the instructions, either the child can ask the parent to explain or see a quick YouTube video, but otherwise they don't need any gadgets or internet.
Mommy's escape from 'I am bored'
When the Flintobox comes home, I don't hear the 'I am bored' raga! Actually till all the activities are done, there is hardly any TV time ( read TV fights) or any other tussles between my kids nor are they bored. There is peace and calm everywhere and that means mommy too can enjoy some bliss! All moms of two will know what I mean 😀
It improves imagination
With my older child now falling in the 8-10 age group, I am happy with the way the boxes too have matured. There are a lot of working models based on a particular theme and it is not only educational but the whole DIY thing fosters thinking and creativity in them. Apart from the way it is instructed, I have seen my daughter trying some other methods, just to see if it works and that for me is very important.
Working models are fun
As I said, I have been buying these boxes for quiet sometime and I have seen them graduating from fun and creative to full-fledged working models that give a sense of empowerment. My daughter prefers doing things independently now and once the model is ready and working the happiness on her face is self-explanatory. I think apart from the fact that they understand the basis of why and how things work, they also understand the importance of persistence and value hard work.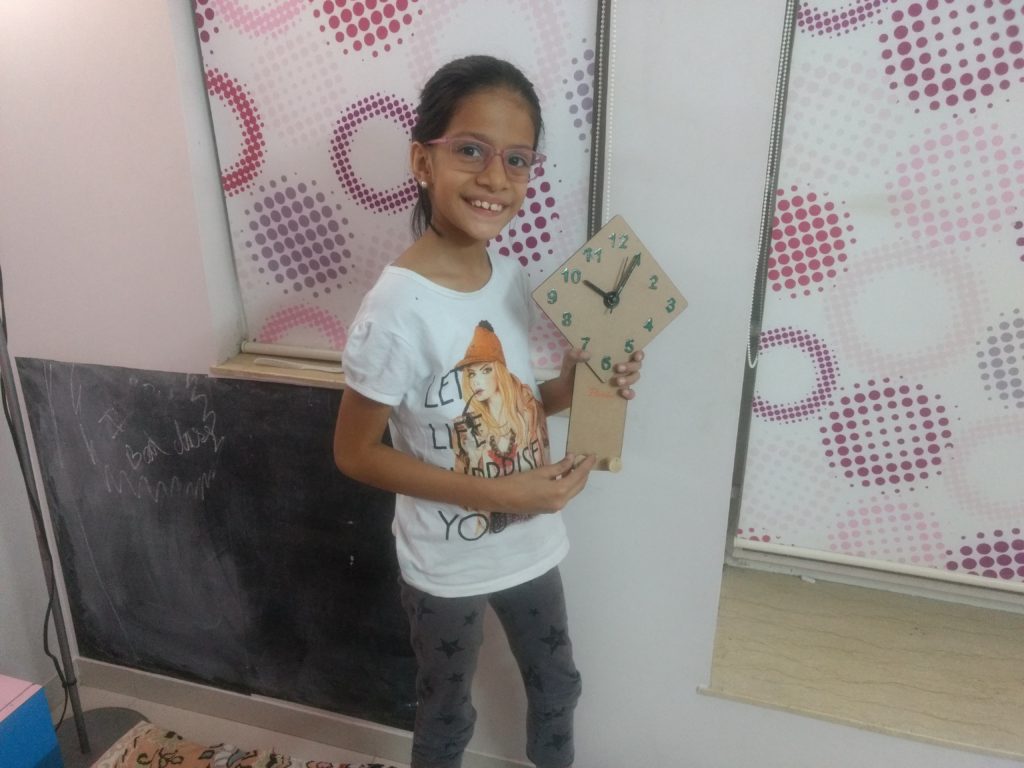 Brings out the Leader in them
The other day, I saw my daughter delegating a part of work of her Magic Clock to her younger brother who was extremely cross that he hadn't got a box! I found it interesting as my daughter figured out something that he could do and was getting it done from him. It showed me that such games, while helping kids stay busy can also help develop such auxiliary qualities that are important life skills.
Flintobox is a fun staple during vacations in our house and I have even gifted it to other kids in my family. Everytime a Flintobox arrives at home, it feels like Christmas as that's the kind of excitement it brings!
Have you ever tried a play based subscription box? How has your experience been?
I am taking my blog to the next level with My Friend Alexa