Snack times are always stressful for me because it is a time when children don't want a meal, but they want something that is fun and quick to eat. My focus is on giving them something healthy, but kids want something entirely different.
This is when I came across Gerber animal crackers. They are so much fun that it is enticing not just for the toddlers but for older kids as well.
First Experience with Gerber
When my kids were smaller I trusted Gerber organic toddler food when we traveled. It was easy to carry and simple to use. They have some great Gerber® Organic snacks, options like Puffs, cereals and Yogurt Melts that are made with whole grains.
I came across Gerber for the first time when I was travelling to Singapore. My son was a toddler back then and I was worried about him not having enough nutrition while we were on the trip. A friend suggested gerber and I remember shopping like there was no tomorrow, because there were so many flavors and choices. Also the fact that Gerber is a Nestle brand made the decision easy for me.
My kid had enjoyed eating cereals, puffs and purees when we were there and I had even picked up a few to carry back home.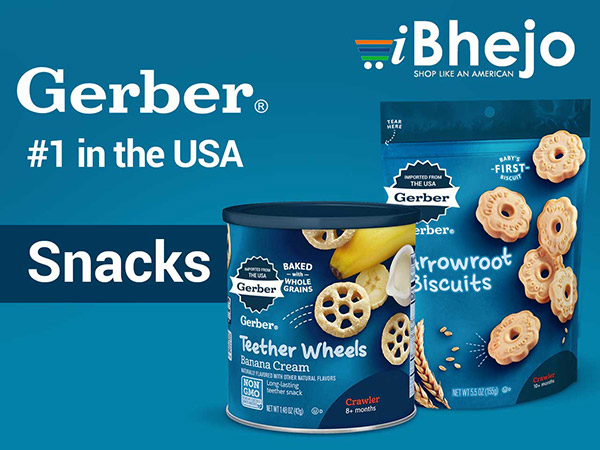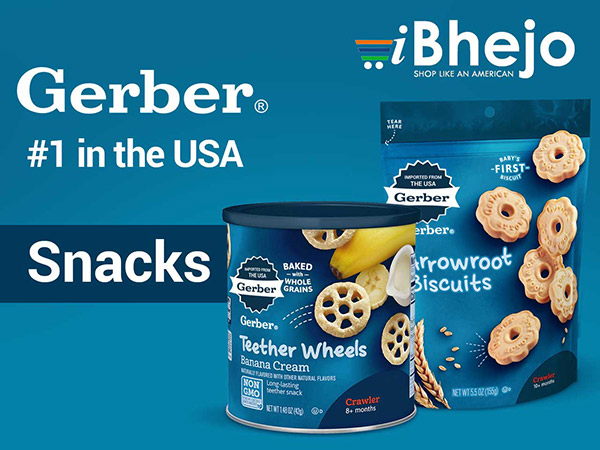 Choosing healthy snacks for kids
Recently I came across this site which delivers Gerber products in India. I was super happy and even recommended it to my cousin who has a baby now. These Gerber products are made of whole grains, real fruits and veggies; which means you are always sure that your baby is eating healthy.
Some of the benefits include
Gerber organic baby food are made with real fruit and contain no artificial flavors, colors or added starches.
All the baby food have a smooth texture and is made with gentle ingredients that are perfect for baby's first taste.
It offers delicious and nutritious cookies, biscuits and other snacks developed solely with child's health and growth in mind.
All the products are USDA Certified Organic foods that are specially designed for your child's overall growth and development.
Why Choose Gerber?
 Gerber baby food offers a variety of wholesome fruit and veggie purees which are perfect for baby's first taste. They are created in such a way that they are pleasing to the taste and easy on their tiny tummies. Gerber's recipes are formulated for infants and preschoolers; they include multiple tastes and ingredient combinations to help little ones accept new flavors and develop healthy eating habits.
 Gerber food option includes:
1) Age-appropriate texture and nutrition – As the baby grows he needs to be exposed to a variety of textures and nutrition for overall development of the baby. Understanding this, Gerber has created a wide range of purees, puffs, wheelers, cereals and more.
2) Organic options – Today when we know the ill-effects of excessive chemical pesticides and more, we surely want to protect our babies. Gerber has a lot of organic options that help us give our babies a healthy diet that is free from the ill –effects of chemicals in farming.
4) No artificial flavors or colors – All the Gerber products are made from real fruits and veggies. They are completely natural and there are no artificial flavors or color.
5) Variety of packaging options for home and travel convenience – All the products are packaged in such a way that you can choose based on the convenience. Like there is a light pouch packaging available for travel which is easy to carry and simple to use; while on the other hand there are glass containers as well for home needs.
6) Ingredients are sourced and grown by Gerber – Gerber is the only Baby food brand that control's the entire supply chain of their product!
7) Good for baby and the planet: Gerber is committed to the Clean Field Farming practice. In their new partnership with TerraCycle, they are working to make all of their packaging 100% recyclable.
8) Backed by Research: Gerber has an extensive resource in the form of Feeding Infants and Toddlers Study (FITS). FITS ensures that every product developed by Gerber is backed by solid research, fact-finding and experts inputs.
For every parent, making healthy food choices for their babies and toddlers is important. When a well- known brand like Nestle, takes this responsibility it is of great relief to parents. As a parent it is heartening for me to know that the brand has invested so much in offering a wide and healthy variety of food for my child. Have you tried Gerber food? Do share your experience.