A strange sight met those rushing past the government school on the fringes of the big city. Just outside the school gates was a new highway. To the left of the school gate, were big umbrellas lining the road. The umbrellas were fixed to bamboo stands and went till the edge of the highway, where a short turn marked the exit to the village.
The other side of the road was dotted with small-time hawkers. It was the monsoon season and the sky was pregnant with black clouds. All the hawkers pulled at their tarpaulin to secure it.
Till recently the road had been small and lined with dense trees. Kids and hawkers walked under its shade and reached their village exit. But the trees had to make way for road widening and what was left behind was a barren pathway devoid of any shade from the heat or rain.
The school bell rang and a sea of children started coming out. They were surprised to see the umbrellas lining the road. As if on cue, there was a clasp of lightning and down came the rain. The kids quickly huddled under the umbrellas and smiled.
The hawkers winked at each other thinking, a new plant would take another decade to give similar shade, till then, however, umbrellas will have to do.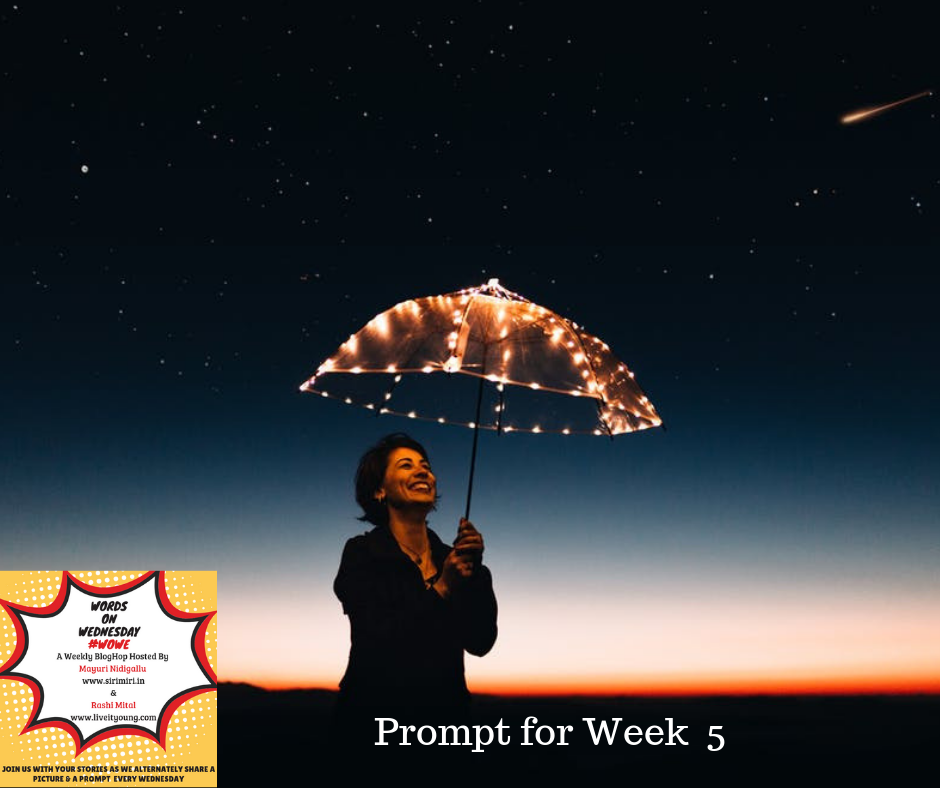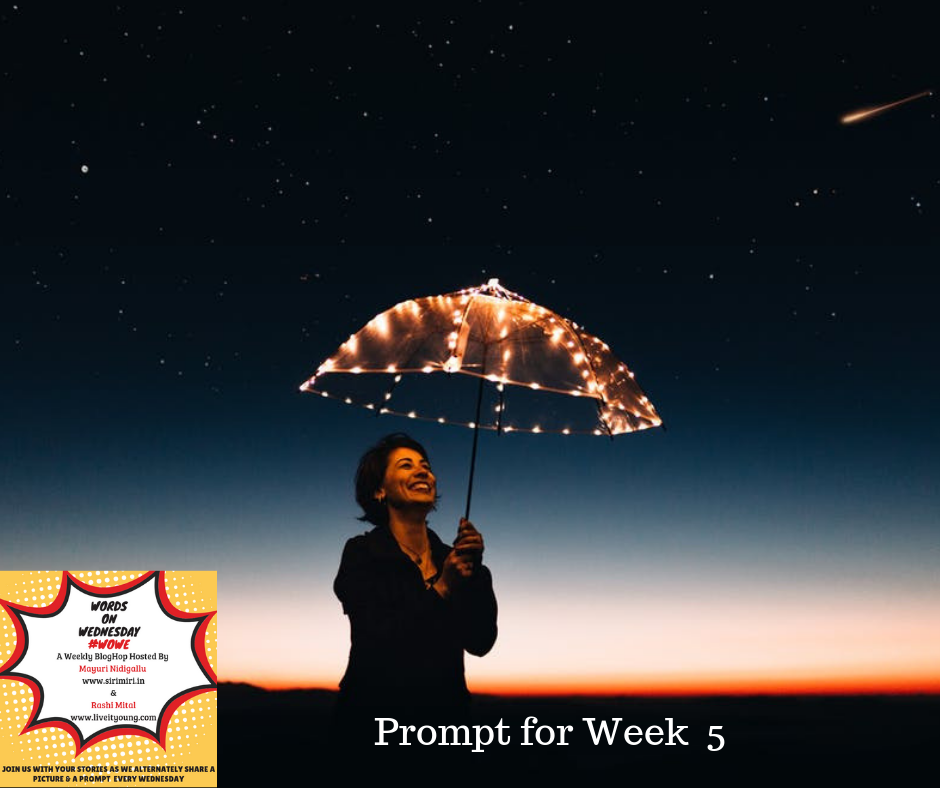 This short story is about sustainable progress. As we race towards progress we should not forget about sustainability. Let us try to find a balance to help achieve our dreams while giving a cleaner better planet to our children. Writing this on the prompt of #WoWe