Illustrations are not limited to studios and advertising, it can changing perspectives, beautify spaces and make life more colorful. With thoughts like these, Harshavardhan Kadam, brought art out of the confines of a studio and put it out on walls, metro stations, restaurants and a lot more.  He is responsible for creating some of the most beautiful spaces at the most unexpected locations! He is the artist behind India's largest mural, at the Yerwada Jail wall.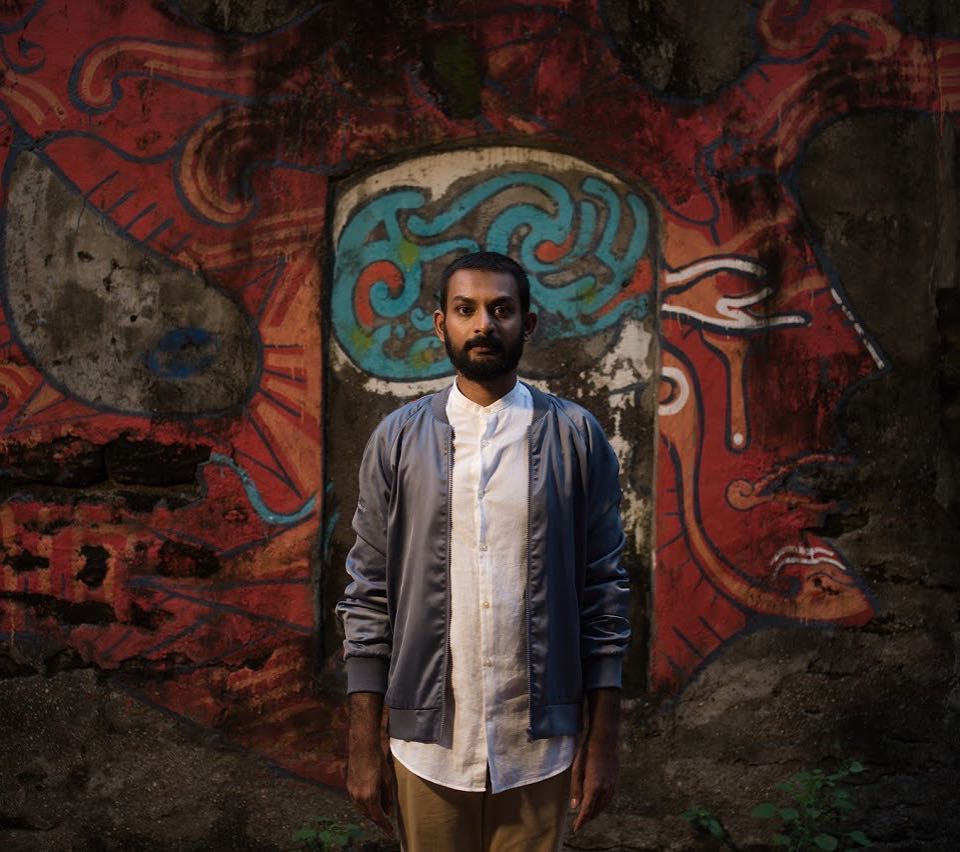 I caught up with Harshavardhan Kadam who started off as an Illustrator and  now calls himself a creative entrepreneur.
Tell us a bit about yourself
I have been pursuing Art for more than a decade.
In 2012 we created street-art project in Pune where a few large walls in Pune were our canvas!
The idea was to get the studio out in public. We did – Katraj Snake Park as part of Pune Street Art Project.
Yerwada wall was commissioned by PMC and Pune Binneale where we showcased the historic timeline of Pune.
How did you decide to become an Illustrator?
My parents were illustrators and created comics. I you grew up looking at their work. Initially going with the peer pressure and my own clueless attitude,  I opted for science however I didn't do well there. I knew my heart was in illustrations so I took a step back and decided to follow my passion. First I did my bachelors in GD Arts from Abhinav Kala Kendra, Pune followed with M.Des from IDC IIT Mumbai.
What are the requirements for this field?
Creative fields are exploratory. It demands more than 8 hour's a day. You need lots of passion and an ability to evolve. A deeper understanding about drawings would be a plus. Design is not like traditional professional courses, where you read and excel at the required techniques and then apply them at your workplace. Design schools will teach you techniques, but the most important requirement is implementation and creating your distinct style. It is advisable to complete basic drawing course.

How can one go about it?
Design is a popular career choice today. There are a lot of Institutes offering good courses. Most of them accept students based on entrance exams.
Any institutes offering structured courses?
There are a lot of Institutes. A few good ones are
MIT design school Pune
IDC IIT Mumbai
Shristi school of design
NID
Any tips for students looking to pursue courses?
Design requires a lot of awareness. Beauty of design is that it interacts with people. It is a medium that has a lot of potential. Put efforts, explore new avenues and evolve in designing. Help create impact with your work.
It is not about being a creative director, it is about changing perspectives and adding value. If that is the goal, only then will you have a satisfying career.'
What are the Career options?
Design is everywhere. Any field that contributes to user experience needs designers.
You will have jobs related to user experience. Usability in design, urban environment, urban planners, urban designers.
You could even start your own studio or design house. The possibilities are endless.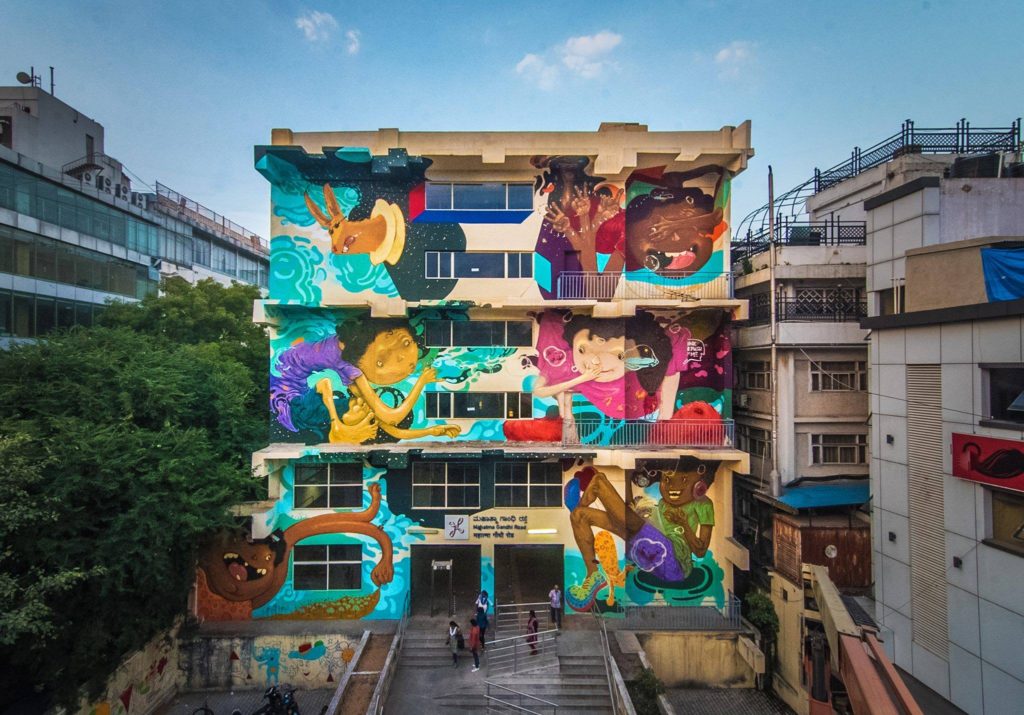 Why do you call yourself a creative entrepreneur?
My Studio ink brush and me is started by me and my brother. We deal with public and private spaces giving them character and designing them. We have designed restaurants, corporate places, fire station museum, metro station, to name a few.
People love stories! We work with interior designers or even look at the place and tell them how a space can  communicate a story. We customize an experience based on the space.
In this video, Harshavardhan talks about how mythology is an inspiration for his art, the various spaces that he has designed and the inspirations behind it.
You can connect with Harshavardhan on his Facebook Page