Book Lovers, listen up! What if we told you that there was a career in loving books? Too good to be true? But yes, it is possible. You can turn your passion into a satisfying career with a Degree in Library Sciences.
Library and Information Science is a course offered by most of the established Universities in India.  These courses help students gain insights and knowledge about collecting, cataloging, preserving, archiving, and disseminating information.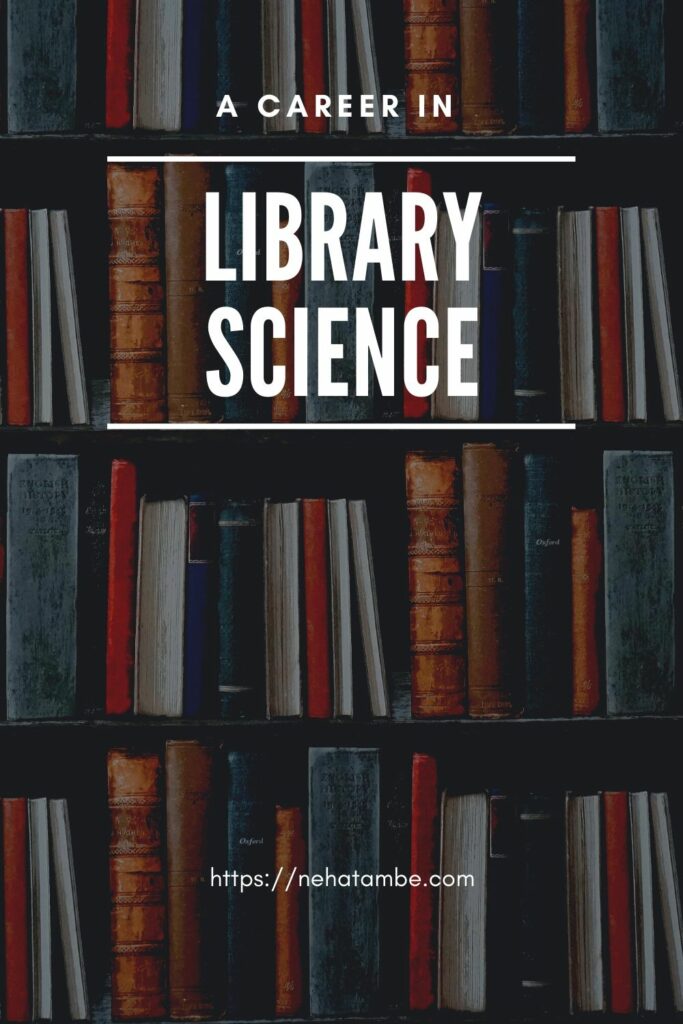 We recently had the opportunity to catch up with Mr. D.V Patwardhan, an M.Lib with 44 years of rich work experience. He has worked in research institutes like NAL (National Aerospace Laboratory), manufacturing cum research companies like Kirloskar Electric Company, and academic institutes like junior colleges and Engineering colleges. Here is an excerpt from his interview. We are sure this will be very informative for anyone thinking of choosing Library Sciences as a profession.
What are the courses available in Library Science?
Library Science is generally known as Library and Information Sciences. Today there are Diploma, Degree, and Masters Courses available. One can even go on to pursue M.Phil or PhD. in Library Sciences. Usually, when you start off, not many students know what they really want to do in life. M.Lib can be taken up by graduates of any stream. So, if you have an exposure to certain fields like Science or Commerce or Arts, you would be able to understand their needs and better serve your future clientele, especially if you wish to work in professional educational institutes or research institutes.
What is the duration of the course?
B.Lib and M.Lib courses are each of 1-year duration. Some Universities offer an integrated course of 2 years. Completion of B. Lib is mandatory in many of the Colleges if you wish to pursue M.Lib. Usually, there is an entrance test and selected candidates are given admission to M.Lib.
What are the traits, a person must possess if he wishes to pursue a career in Library and Information Science?
A person must be service-oriented. He needs to take care of his clientele's needs like a professional. A librarian acts as a custodian to the process of information exchange. He needs to be people-oriented as a big part of his job entails, interacting with clients and distributors, training his staff, and engaging with the system, depending on the institution that he/she works with. Finally, he/she needs to have an innate love for books.
What is the nature of a librarian's job?
A librarian's job entails selecting books as per the institutional needs and purchase them like a professional Purchase Manager. Process and Catalogue the books based on various classification schemes like Library of Congress or Dewey decimal classification etc. to achieve the ultimate aim of ease of information access. A librarian is also responsible for attending and hosting events related to academics and knowledge dissemination. Day to day work involves creating online databases, creating online public access catalogs, digital libraries of important papers, journals, articles, institute specific papers, etc. Additional functions also include managing faculty and student's book loan accounts, creating and maintaining library accounts, creating defaulter lists, and maintaining payments and overdue accounts. In short, you can say that a librarian must be well versed with POSDCORB. As explained by management professionals Luther Gulick and Lyndall Urwick, the acronym stands for Planning, Organizing, Staffing, Directing, Coordinating, Reporting, and Budgeting.
What are the Career opportunities for Library and Information Science professionals?
Library and Information Science professionals are in demand in educational institutes, government research institutes, research-oriented industries,  manufacturing companies, government organizations like secretariat libraries, public libraries, university libraries, etc.
In the times of online magazines, digital books, and libraries, will the profession of a librarian be obsolete?
I don't believe that. Computers can and have been a great help, but we cannot do away with a librarian. As I see it, the role will undergo changes and bulk of repetitive, and time-consuming tasks will be taken over by the computer. A librarian will be free to do more of planning, budgeting, and coordinating jobs. He will have to assume a greater role, in identifying the correct and rare sources of knowledge and ensuring that they are with the institution that he/she works for. The role will identify ways to ensure a great experience for their clientele and become more people-centric. The librarian who goes beyond the efficient management of knowledge and takes upon himself to find new ways to inculcate the love of reading in the coming generation will be a successful one.
( Reproduced from blogwithpal, with due permissions.)