Dietitian or a freelance dietitian is one of the sought after career opportunities today. Being a dietitian means helping your clients and patients lead a healthy lifestyle with healthy eating habits. The dietitian helps design the food chart based on the requirements of an individual. I caught up with one such freelance dietitian to understand how does working as a dietitian actually work. Read on to know more.

Tell us a bit about yourself
I am a postgraduate and MPhil in Foods and Nutrition. I have also done some short courses on nutrition along with my internship. One short course which I really enjoyed doing was on 'Food Management" which I did in Milwaukee, US.
I did my internship at Mallya hospital Bangalore and now I am a freelancer.
What are the career options for a certified dietitian?
These days there are a lot of career options for a dietitian or a nutritionist. As people are far more conscious about their health these days, the careers are not only restricted to a hospital. One can join a hospital or a health center as a dietitian or can also start an independent practice after he/she has enough experience. Many people work as an independent consultant also. Writing nutrition or health related articles is also popular these days.
Another option which is one of my favourite is to work as a teacher or a lecturer in the field of foods and nutrition in colleges or high schools.
How did you come up with the idea of being a freelance dietitian?
I always wanted to work in a good hospital as a dietitian but God had some different plans for me. I was still doing my masters when I got married. Then I joined Malaya hospital for an internship but soon moved to the US. I did some courses in food management while staying there. We decided to come back to India after staying in the US for 5 years. Under my father's guidance who was in teaching line, I did my M.Phil. in Foods and nutrition to be a lecturer. I already had two kids at that time and the younger one was just 1 year old.
At that time, there were not too many options for a dietitian in India. A hospital job had no weekends off and there was an option of only one weekly off. I wanted to be with my girls and also continue my work. So, the idea of being a freelance dietitian came up.
How does it work?
I started this with few of my friends who wanted help with their meal plans. Slowly, through word of mouth people came to know about me. Now I have some online clients. So, it mostly works through emails or phone. Other than consultations, I also write nutrition-related articles according to my knowledge of the subject. The only difference as compared to working in a hospital is that it is more flexible. I can work with the ease of my home and also consult or share the plans whenever I am free.
Educational requirements to be a Dietician in India
Have you faced any problems when it comes to establishing a trust factor with your patients?
I didn't find any such problems till now. But in any such profession, trust factor only comes after a client gets the desired results. And that can be in a hospital or a clinic too.
Would you call it a satisfying option?
Yes, I love it as it gives me the flexibility to work. I feel satisfied as at least I am in touch with my field of education through few clients and through my writings. It also gives me the freedom to follow my passion and do other things like blogging and choreography.
Any tips for those looking to go the freelancer way?
As a freelancer, do not expect it to be same as a full-time job. Build a trust with your clients. It takes time to get work and also build a reputation. So, be patient and don't lose hope. Also, the money factor is not same as what you would get in a full-time job, at least not initially. Slowly you can discover different things and avenues.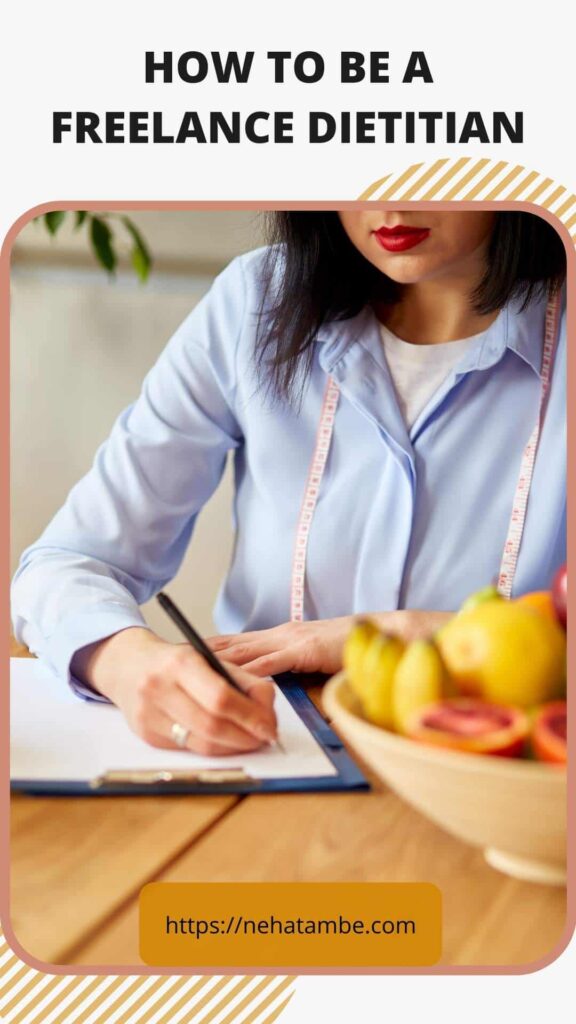 Author Bio
Deepa is a dietitian by education, Blogger by passion, a mommy of two girls, she shares all her experiences through her creative eyes as a blogger at http://kreativemommy.com.