You don't choose a family, you are born with it! I am not talking about choosing a husband, I am talking about the family that you are born in. Nowadays with nuclear families, we don't get enough time to know our own first cousins, let alone an extended family! So how do we keep that warmth intact?
I have a pretty decent number of uncles and aunts on both sides of my family, but I was born in a nuclear family as dad had to migrate for his work. So we were too far away from the immediate relatives of both sides of the family. We could only meet them in summer vacations, and that too was usually only 10 days at each place, but I share a great bond with my first cousins and I guess a lot of its credit goes to my parents and uncles and aunts.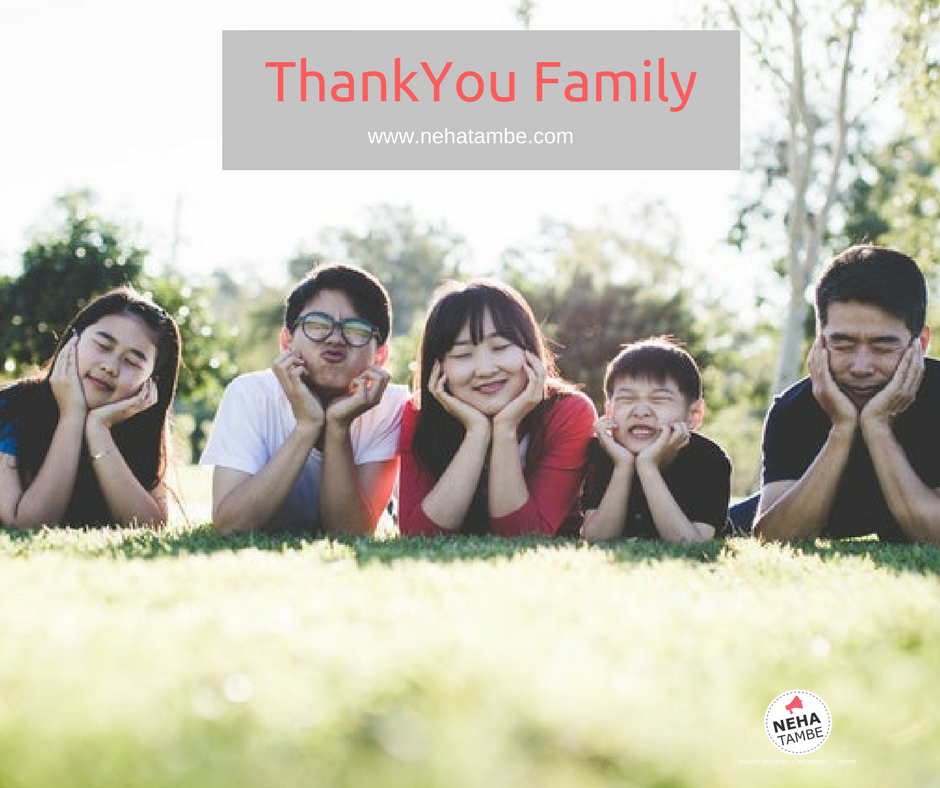 Travel
My parents made sure that we went to our granny's place every summer. My aunts and uncles co-ordinated their visit to ensure that we kids could meet each other every summer. Now that I am a mom of two, I truly understand the effort that went into ensuring a truly memorable vacation for us. We are talking of an era before the advent of What's app and mobiles!
Letters
We were introduced to letter writing at a young age. The real romance and beauty of long letters were presented to us, by our parents, who themselves wrote such letters to their parents and families. The blue inland letters carried every detail that an 8 year old could think of – the small mischief, the big tiff, the greatest secret and the occasional salty tears. This tradition continued long after the advent of mobiles. We still have those letters and reading them, still equally sentimental.
Family Albums
Our favourite time-pass was pulling out old family albums and enjoying the entertaining narration that mum gave. This introduced us to a lot of extended family. Even today nothing can beat the flipping of large albums on a sultry afternoon with entertaining tit-bits of information that go with it.
Visiting relatives
I made horrible faces, if I had to visit some long lost cousin of my parents but I had no choice then! It was a rule that we will visit relatives as a family and my parents ensured that it wasn't more than an hour if we were meeting for the first time. This ensured that I meet a lot of relatives. I love observing people and this was the perfect occasion.
Thanks to the efforts put in by my parents and uncles and aunts, we have a gang of cousins who continue being in touch using the modern communication mediums that we have at our disposal. I truly hope to give a similar environment to my children. A communicating and engaging family is a pillar of strength when life hits you hard.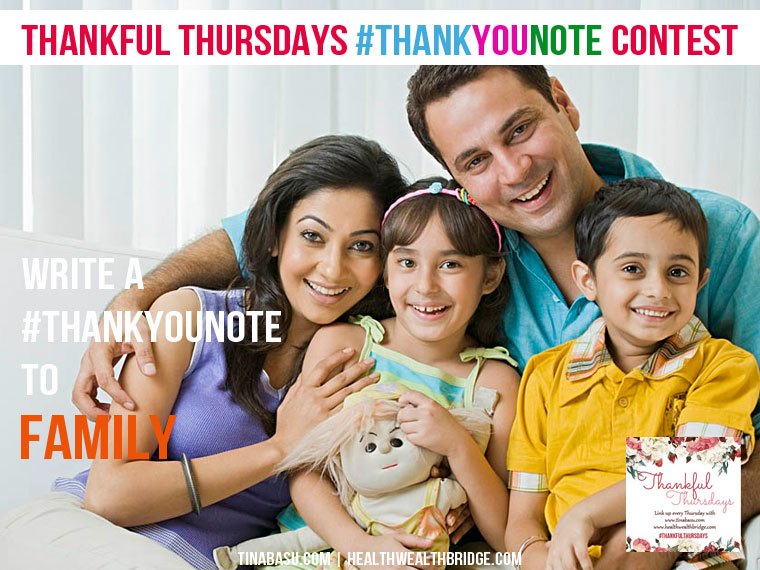 Linking up with Tina and Amrita for the #AThankYouNote contest all through the month