Entrepreneur communities are an important aspect of a business person's life. These communities not only help you get more business, but they also help you gain visibility and learn important aspects of running a business.
It doesn't matter if your business is a local or a national brand. Similarly, a business being online or offline does not have a bearing on the importance of being a part of a business community. The pandemic hit us hard and it tested the businesses however it was seen that businesses that were a part of a community or a larger eco-system handled the lull better as compared to other businesses.
What is the need of an Entrepreneur Community?
As humans, we are a social being. We inherently wish to share the high's and low's of our business. It is important to feel valued and we can't expect all of this from our family and friends. While they are our strongest cheerleaders they might not understand the works of your business. Similarly, they might not have the experience or depth in your business to advice you about it. It is in times like these that entrepreneur communities are helpful.
Entrepreneur communities expand your network.
You learn from other businesses and their experiences
You make connections that cheer you and mentor you
Your network is your net worth
They teach you to dream big and support you along the way to achieving this dream.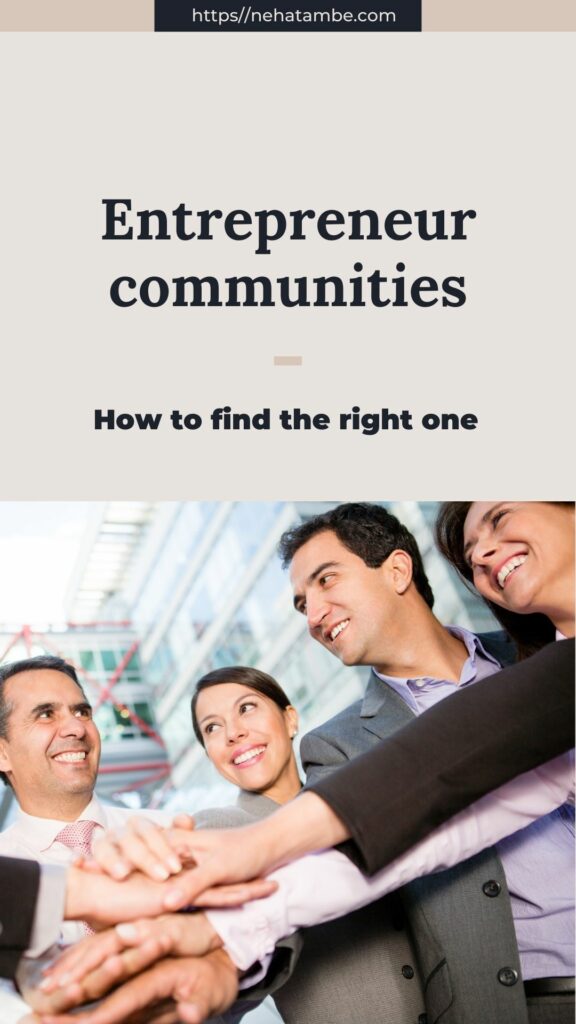 Finding the right entrepreneur community for you
Not every business community might be right for you. A business community by definition means a group of people who own small or medium-size businesses and want to increase their reach using the community.
Community beyond promotion
Find an entrepreneur community that goes beyond promoting. Groups where you have dedicated days for promoting your business and then the rest of the time you are waiting for the right enquiry might not be a great fit. A community that believes in promoting each other's business for greater good is what you should aim for. A group that focuses on networking rather than just promotion is something that works better for any business.
Exchange ideas beyond business
Business communities that meet regularly and discuss things other than just business have room for growth and add value to every business entrepreneur. Meeting to discuss how external factors are impacting a business can give greater insights and even help devise solutions around various common problems like navigating pandemic, increase in costs or embracing virtual environment for a brick and mortar store.
Learning Skills
As a business owner you might be an expert in your field like technology or product sales however you might not be an expert in other fields like finance, compliance or online marketing. A community of entrepreneurs from diverse fields can help you get a handle over these topics. For eg: A helpful session by a Finance expert from the community can clear multiple doubts of others. Similarly a lawyer can offer useful advice on do's and don'ts while crafting business emails.
Make connections
An entrepreneur community is not to find your next client. While it is true that you might find a couple of clients in-house, your energies must be directed towards leveraging their network for better visibility and greater connections. It is also a great place to find collaborators for your business and to learn about suppliers in your industry, such as this soft gel manufacturing company for those in the healthcare business. When you build up your network of connections, you will be able to make use of lots of people's wisdom, as well as share your own, in order to help you grow as an entrepreneur and make your business the best it can possibly be. 
Find a community with common drivers
Entrepreneur communities for women, tech groups or other profession based groups; social good communities etc. can be a great area to find your network. These communities come together for a reason other than business expansion. Such communities can open avenues, expand horizons and help you find people with common interests.
There are a lot of online and offline entrepreneur communities that are helping SME's thrive in India. As a business owner myself, I have seen the benefits of such communities –be it in my business or stories of other entrepreneurs. With greater digitization these communities are now on your WhatsApp, Zoom meetings, online communities or good old offline meetings. Whatever the mode of communication, join and work your way in these communities to gain friends, mentors, clients and collaborators for life.
As an effort to pass on the good deed, I am creating a helpful series for woman entrepreneurs who are new in business or wish to take their business to the next level. I am creating a series #HerCohort and getting experts from diverse fields to explain the businesses nitty gritties. If you wish to know about it, please fill this form – https://forms.gle/a8Q5kiH9zYjVUtLj8 and stay tuned for updates.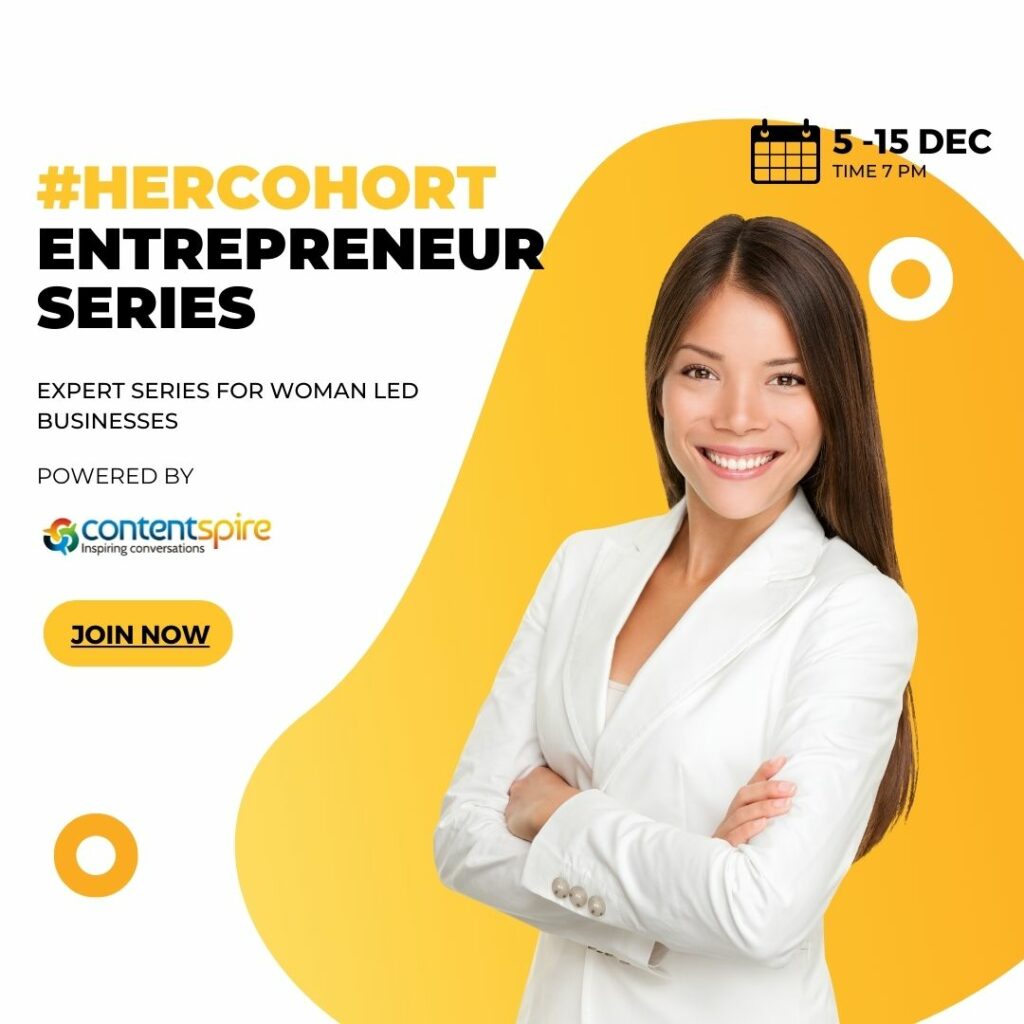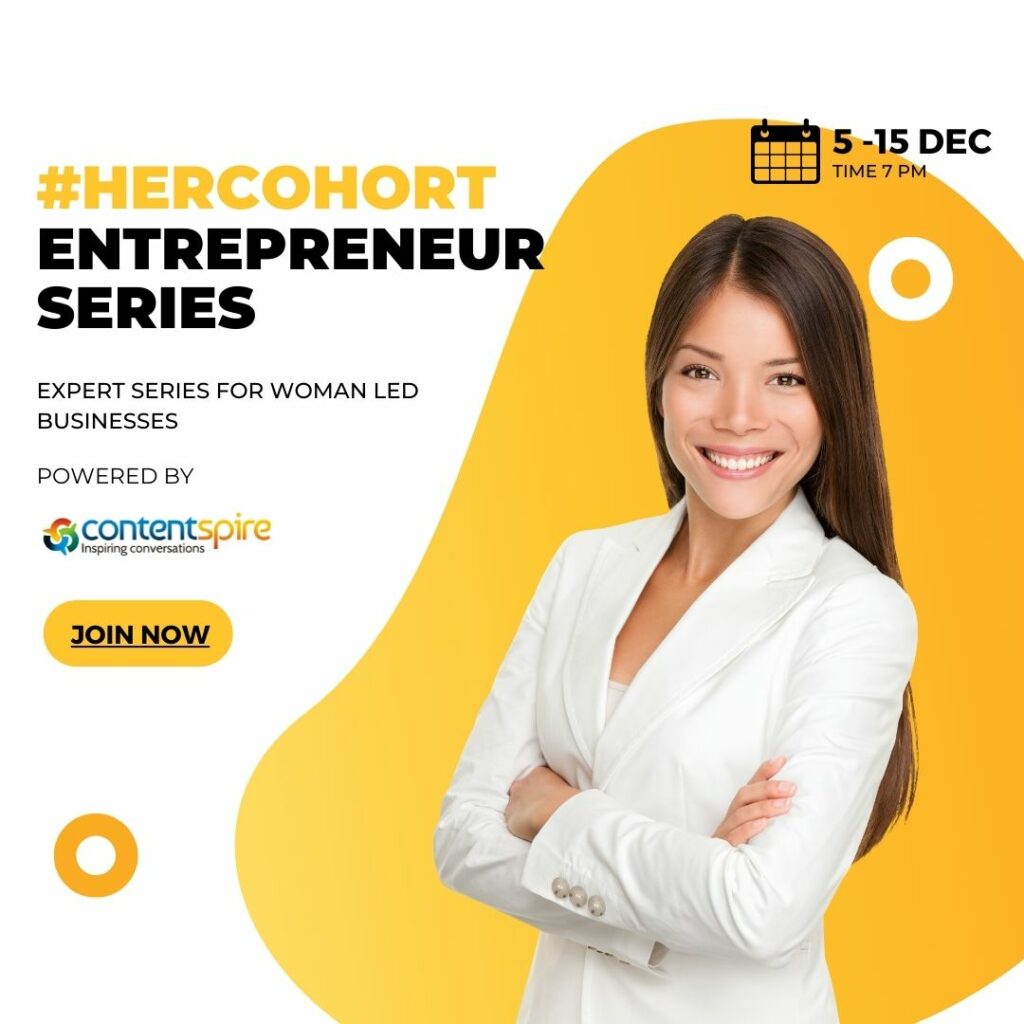 Growth Matters Forum is a community for business owners to explore ideas, streamline growth and create an impact. Join the community here.