A bright student kills herself when court passes directive supporting National level entrance exams for medical
Every hour one student commits suicide in India
The most shocking was the Rayan International murder, where a XI standard student murdered a small child just to postpone his exam and parent teacher meet!
What have we come to? Is it easier for children to be murderers than face an exam or Parent Teacher Meet? Is your personal life, so immaterial that you prefer giving it up than standing up and finding second chances? Have we made our future generation so weak and a coward? If this is the coming generation how are they going to face the many challenges that life throws at them?
Questions like these and many more were hounding me since I read that article and it made me wonder if we have messed up our kids future in the name of 'no pressure childhood'
We seem to be swinging like a pendulum – from too much pressure to absolutely no pressure. Is this really a workable solution?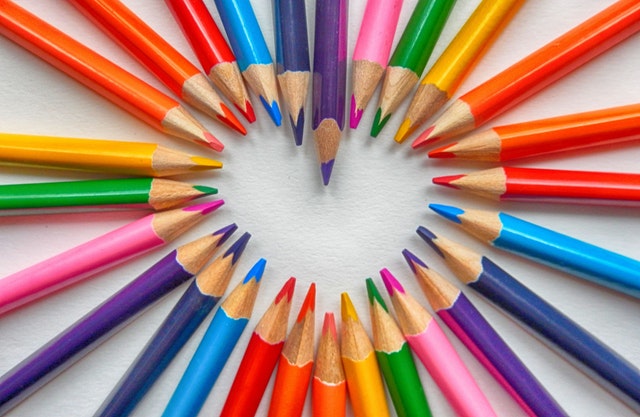 Child's Exposure
The current system of no exams, no punishment, no negative words and no failing, though established with good intentions seem to be working adversely. No exams mean the child has no idea of how well he is doing. No Negative remarks mean the parents have no idea if they need to help their child in a certain subject. I certainly don't support corporal punishments or failing a child, but regular feedback good or bad is essential for the child to develop. Introducing vocational courses in school level and a possible option of making that a field of study from high school itself might help in easing the pressure. The child will be exposed to a variety of field of education apart from the traditional 8-9 subjects taught in school.
Parental Responsibility
We can't just sit back and say "We have been paying enough fees to the school so the responsibility lies with the school to educate my child" We are paying for quality education, but if the child needs extra support in certain subjects we need to help. Not every child will be a topper, we need to accept that and let them blossom at their pace. A child might have talents in other areas – be it dance, singing, elocution, sports or craft. As parents it is our duty to let them explore and help them be the best version of themselves in whichever field that interests them. Not expecting the child to be an all-rounder and ensuring that he/she gets enough time and exposure to follow their passion might help in creating world-class sportsmen, musicians and chefs.
Everyone need not be a Doctor or an Engineer
This has been amply proven in the past few years, when many engineers have turned authors or musicians. I am not saying a child will figure it out when he is a kid, but as parents if the child chooses a different profession than the main-stream careers, we need to be supportive of them. Saturation of  a few traditional course is not only going to create intense competition in that field but will also inhibit a child. Dignity of labor should be ingrained right from childhood. An environmentalist or a pet-trainer is an equally respectable profession as an engineer or a doctor for the simple reason that we need them and they help a society function, just like any other profession.
World is their oyster
Instead of everyone running in the same rat-race, lets help our children blossom. See the international curriculum where there is equal focus on learning vocational and non-vocational courses. We need a change in mindset and a strong belief that talent and intelligence is not limited to bookish knowledge and 99% marks. As seen in the past – World Leaders, Entrepreneurs and even Sportsmen haven't scored an A in the exams but have been an A-lister in life!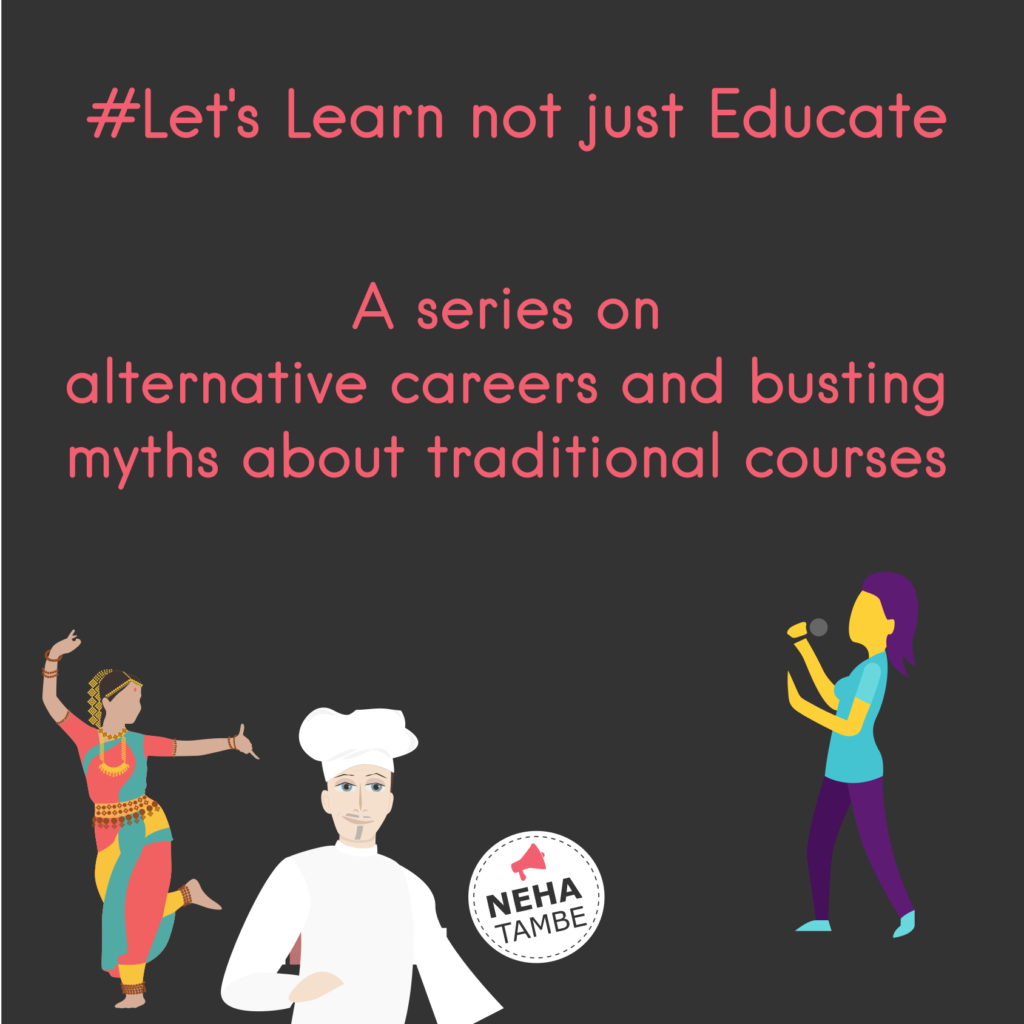 If you know someone who is following a satisfying alternative career or you are doing one, do fill the form below. My goal with #LearnNotEducate is to showcase to the children and their parents that passionate people can create amazing lives – a bad result is not the end of the world.
A few of the careers covered are
IELTS trainer – http://nehatambe.com/qualified-ielts-trainer-learnnoteducate/
Dance – http://nehatambe.com/dance-as-a-career-and-how-to-go-about-it-interview-with-leena-ketkar/
Sports – http://nehatambe.com/career-cricket-interview-former-indian-cricketer-learnnoteducate/
[ninja_form id=2]