Vasudha's inspiring journey from a clueless undergrad to a pediatric physiotherapist and counseling psychologist
'Career counselling, Aptitude testing' such words never existed in our world back in year 1984 when I finished with my HSC. Todays' generation is lucky in a way that they get a chance to explore and identify their strengths, get guidance as to which career can suit their overall personality, interest and aptitude. In those days this was not the case.
I missed my admissions for medical just by few marks and then there was a question mark about what to do next. I was not familiar with the words interest or aptitude, but only thing I knew was I loved children, I could get along with them very well and I wanted to work in a field related to children. So when somebody gave me information that there is a stream called 'Physiotherapy" in which specialization in pediatrics can be done, I just jumped in.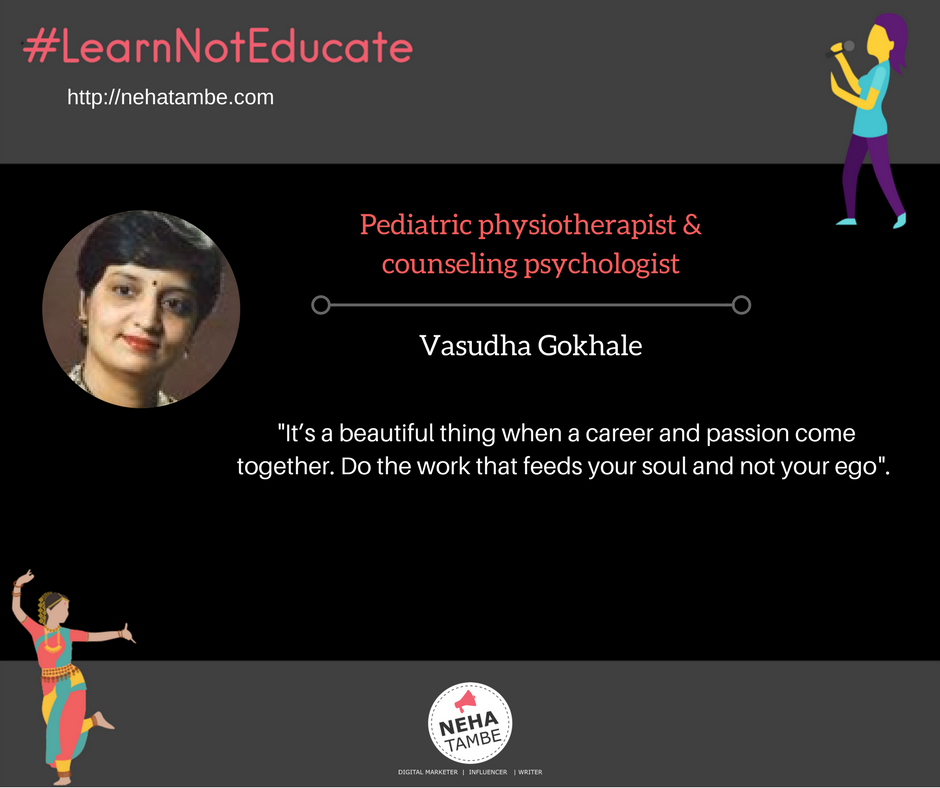 Looking back, I feel very happy that I took a right decision. After all, which is the right career for you? My answer to that question would be – where your body, mind and soul get aligned, your work gives you inner happiness – that is the right path for you. I was fortunate that the decision I took unknowingly turned out to be perfect for me.
I had most of the abilities such as patience, creativity, communication skills, empathy, physical and mental strength which a pediatric physiotherapist needs and so I was successful. Most importantly, I was happy. I work with children with special needs which gives me immense pleasure. It's not only me doing therapy for them, but in return, these children and their parents teach me lessons of life.
This world of special children is very different, not known to many people unless one has a special child in close acquaintance. There are many such problems in children due to which their normal childhood development and unfolding of various age appropriate skills does not take place. These children do not attain normal developmental mile stones.  Single or multiple areas of development such as physical skills development, intellectual development, speech and language development, emotional development, social skills development can be hampered and intensity of the problem varies from mild to severe.
Depending upon the type of problem, these children require single or multiple therapies. As a physiotherapist my expertise is in the area of physical skills development, especially gross motor skill development. Any problem involving big joints and muscles of our body which makes it difficult for a child to have stable posture and attain mobility is the main area of work of a pediatric physiotherapist.
Immediately after my graduation, I got married and moved to Middle East countries in 1988. I got a chance to work in the hospitals in Saudi Arabia and Kuwait till 2008. Then we decided to return back to India. My dream of having my own clinic set up where all types of therapies required by special need children will be provided under one roof came true after our return to Pune.  Our SPARSH clinic became functional from March 2009 and went on flourishing. I was very fortunate to get likeminded, sincere and experienced team members who literally live our clinic's motto i.e.  'Professional care with personal touch'.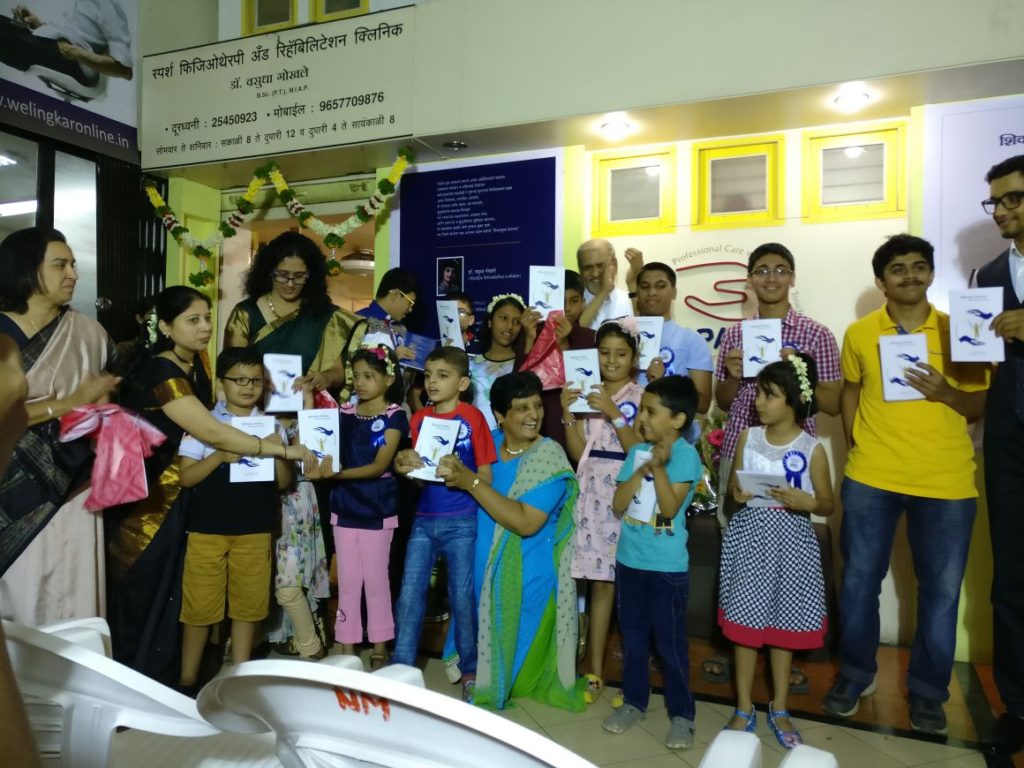 If the child has special needs, the challenge of parenting intensifies remarkably. This has an influence on the personal, family, professional and social lives of parents. Depending on the respective family's, educational, social and financial backgrounds there can be different perspectives of looking at these problems. In fact, even the parents' mental-emotional strength needs to be enhanced.  Parents do need help and counseling to a degree, which is equal to, or in fact even more than that of the therapy required for the child itself.
I was trying to help both, parents and children intuitively, but I felt the need of acquiring some more skills.  So at one point of time I decided to take formal education for that.  I did one year full time post graduate course in counselling and started my second journey at the age of 45.  As of now, I have taken counselling as my full time career. I work mainly in the field of special need children, taking individual as well as group sessions for children and parents.  Based on my experience in this field, I also wrote a book in Marathi for parents of special children.
My journey started as pediatric physiotherapist and took a turn as counselling psychologist. But both the fields have given me meaning of life, purpose of life. It's a beautiful thing when a career and passion come together. At the end only thing I want to say is, 'Do the work that feeds your soul and not your ego'.
You can connect with Vasudha Gokhale on [email protected]
I am running a series on alternative careers, inspiring stories and busting myths about traditional career. If you follow an alternative career or know someone who does, please do fill this form and I will get in touch with you super soon.