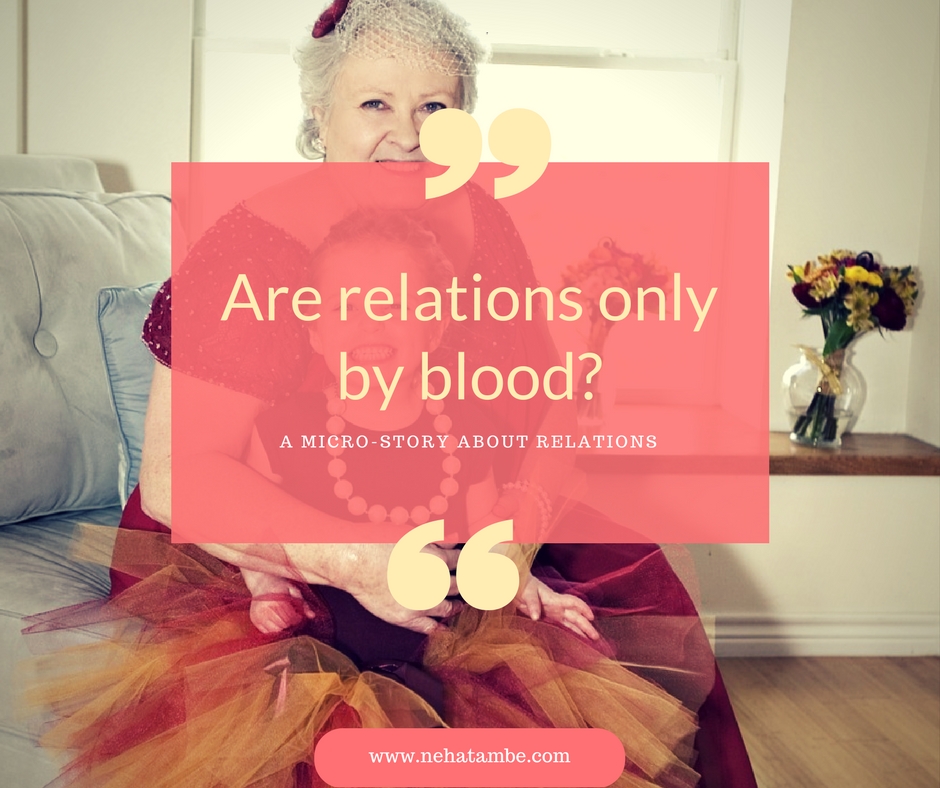 They were dressed in beautiful pink frill frocks
Getting their make-up done
Eagerly awaiting their turn.
It was grandparents day and they were determined to put up a grand performance.
Ashi wasn't looking all that thrilled as she had nobody coming to see her perform
Her grandparents were in a distant country and her parents weren't allowed.
Her shoulders slumped, and face contrived with a hint of gloom as she peered over the corner
There was a buzz in the theater and all her friends were happily pointing out their grandparents
Some had one, some had two, and there was someone for each one
Ashi half-heartedly acknowledged her friends excited squeals
And decided not to feel sad and cry about it.
But it was tough to ignore the lump in her throat
She was all of seven, and didn't know how to swallow her sorrow.
Just as her eyes were turning moist, she saw a familiar figure move
Her eyes too were searching for someone and smiled as they settled on Ashi
Ashi's joy knew no bounds as she realized what had happened.
She brushed her tears and was ecstatically smiling ear to ear
"Who's that white lady? She doesn't look like your grandmother, said one."
Ashi smiled and said "She is Mrs. Lobo my elderly neighbor
And who said that grandmom's can't be adopted too?
That evening a new bond was forged between Ashi and Mrs. Lobo
Each created memories of something that they both eagerly wished – one her grandparents and the other her grandchild
Linking this post for A-Z challenge from Blogchatter for the letter E