The normally buzzing and raucous maternity ward of the government hospital, seemed somber to Hira
She had just delivered a baby girl and was shifted to the ward – there was no one with her,
She was married in a large family as her husbands second wife – only married to deliver a son for the zamindar.
Her husband had kicked her out of the house, when they realized it was a girl and Hira refused to abort.
She was scared and worried. Nothing seemed to make sense to her
She knew that a long and tedious struggle awaited her, but she wasn't worried about that.
Just then the doctor walked in and she quickly asked her about the baby.
The doctor assured her that the baby was well and will be with her in sometime.
Hira's joy knew no bounds when she was told that the baby was perfectly healthy
In a world, where girls were considered mere commodities, she dreaded to think of her daughters fate had she been born deaf and mute as her.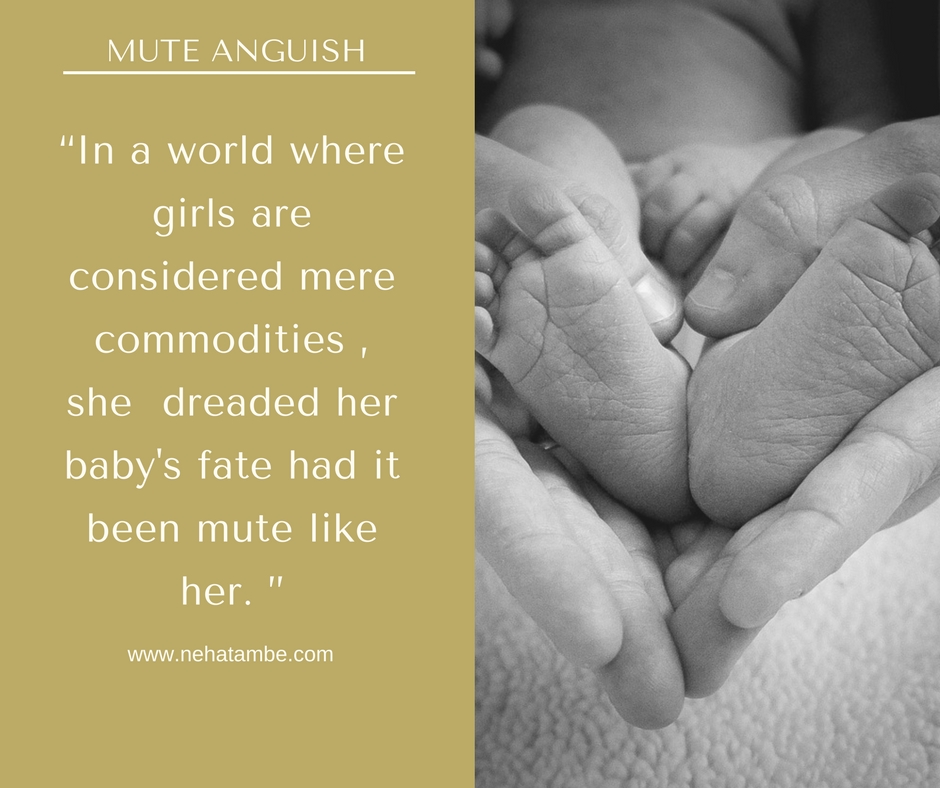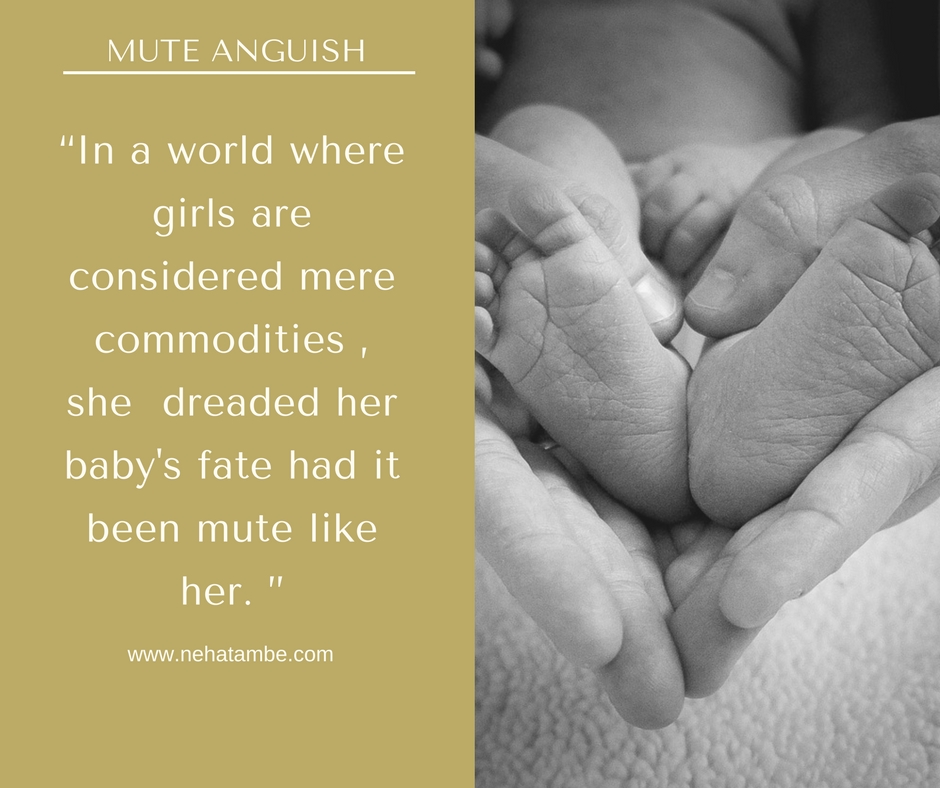 Hira had lived a life of a second-class citizen all her life. She was a burden to her poor parents who already had 8 mouths to feed.
No speech, translated to no education as it was considered a waste to educate a mute girl.
She was nothing more than an unpaid servant in her parents house.
Married off at the age of 15 to a wealthy zamindar thrice her age, Hira was just a dignified servant in her husband's house.
Brought in just to work and fulfill the needs of her horny husband. She was supposed to give a son to continue their family's name.
Now abandoned by her family and husband, her glimmer of hope was her daughter. As the nurse gave the baby to Hira. She held her close and prayed with all her heart. She only begged for a better life for her daughter.