Marathi films and plays have always been content driven. You will see a variety of topics being discussed and brought in front of the audience through Marathi movies. The audience too has been seen to prefer good storylines over star power.
As a Maharashtrian, I have been exposed to such an amazing array of topics that have been delicately presented over the years. Hence, when there were controversies and discussions around the movie 'Nude', it piqued my interest. But it was only recently that I got to the music video of Dis Yeti from 'Nude' on ZEE5 and the strong female characters in the movie definitely left a deep impact on me. Inspired by it, today I am listing out such evergreen strong female characters that Marathi cinema has witnessed over the years.
Inspiring Female Characters in Marathi films that I enjoyed the most are
Sonali Kulkarni in Poster Girl 
Poshter Girl is a movie that handles a serious topic in a fun way. A village in Maharashtra is infamous for female infanticide. There comes a time when there is not a single girl in the village and no nearby villages are ready to give their daughters to this village. When the boys and their families are desperately looking for girls to marry their sons, a beautiful and intelligent girl enters the village. The story majorly revolves around how the girl teaches the next generation about respecting women, changing the attitude of the village in the process of choosing a groom for her.
Sonali was always known for glamorous roles, so this movie was seen as an experiment that was out of her comfort space. The portrayal of a girl who is capable, intelligent and witty made this character strong and relatable.  Sonali's excellent characterization and comic timing added immense value to the film and made it fun to watch.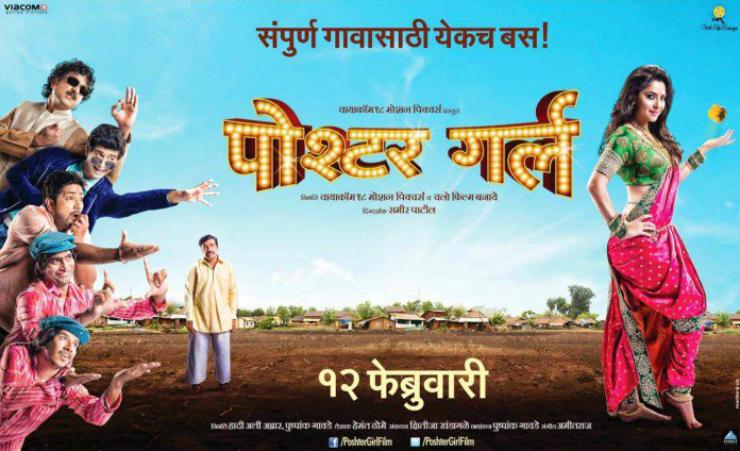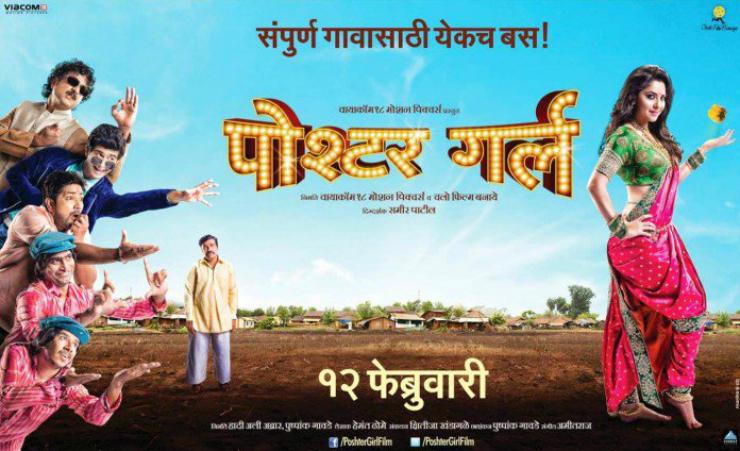 Sharvari Jamenis & Gautami Kapoor from Bindhast
The movie is special for another reason. That is – it is a film that was made with an all-woman crew! Released in 1999, this movie was a runaway success! A mystery thriller with Sharvari and Gautami in the lead, the film gained popularity not just because of the storyline but the inspiring female characters that the girls portrayed.
The story revolves around two girls who are best friends. In a bid to avoid marriage and business responsibility immediately after studies, Gautami lies to her aunt about being in love with a fictional man. Tables are turned when the man suddenly starts making calls to her. To call his bluff, the girls plan to call him to their hostel and confront him. However, they end up being the suspects when the man is killed and the girls are framed. The movie is about their intelligence and how they overcome obstacles to solve this murder mystery and exonerate their names.
Ashvini Bhave and Ila Bhate in Vazir
Vazir was a political drama from 1993. It showed an ambitious personal secretary who wants to be the next Chief Minister. The political drama was bold as it showed the ugly side of politics, ambition and the murky matters that surround this game of political wits.
Ashvini Bhave plays a traumatized woman who was sexually assaulted by four men. Purshottam, the personal secretary marries her. But she is slowly pulled into the vortex of political ambitions and lust. Her quiet but bold portrayal of a traumatized woman who is trying to find a semblance with normal life, while trying to hold her ground is memorable. Ila Bhate did a fantastic job as a supporting character who is also a pillar of strength to Ashvini Bhave.
Priya Bapat and Sai Tamhankar –Vazandar
Vazandar revolves around two plump women who go to a pub and dance. Someone creates a video of their dance and a small fiasco that followed. This video is then uploaded to YouTube and goes viral. How the women deal with the repercussions of an online controversy is what forms the plot of the movie.
The far-reaching emotional effects of an innocent act are portrayed very well by Priya Bapat and Sai Tamhankar. The movie also asks some tough questions on fat-shaming and makes us think about it. It is these inspiring female characters that both the actresses created makes the movie a hit.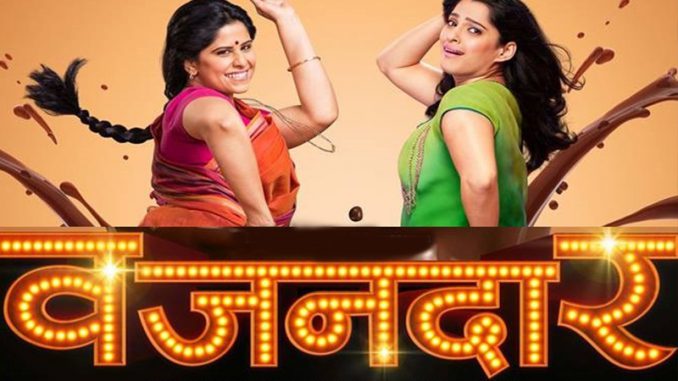 Kalyani Mulay and Chhaya Kadam – Nude
This movie is many things but the one thing it is not is being obscene. It is a movie about a woman who is struggling with life but wants to give education and a better life to her son. Running away from an abusive husband, Yamuna (Kalyani) comes to Mumbai for work. After trying a lot of things, she is coaxed into posing nude for art student in an institute. This is the story of her journey and the repercussions of her decision.
Inspired by a real-life Nude artist, this movie tries to stay real and true to its original intent and that is what makes it a wonderful watch.
So, these are the female characters I love in Marathi movies. I highly recommend you watch these movies too. Also, do share your favourite inspiring female characters from Marathi cinema in your comments. I would love to explore more such characters.
COPYRIGHT NOTICE & Disclaimer–
© Neha Tambe. This is a sponsored post, however all opinions and views mentioned here are personal. Unauthorized use or duplication of this material without express and written permission from this site's author is strictly prohibited. Excerpts and links can be used, provided that full and clear credit is given to Neha Tambe with correct and specific direction to the original content.