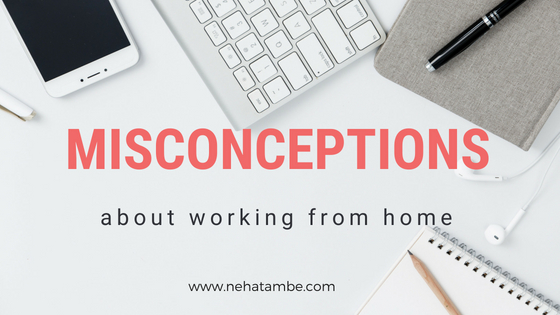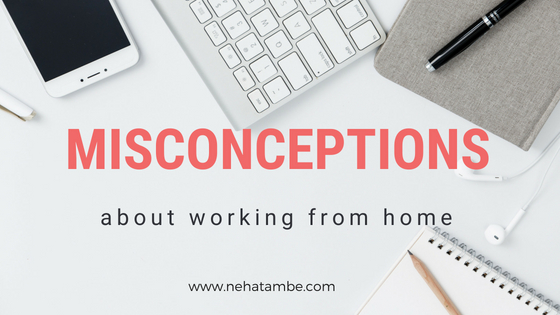 I am a solo entrepreneur and a budding trainer. I work from home. By the time I reach the end of the second sentence the expression on people's face changes from Awesome to Oh! Yeah?
You know why?
Because even today, if you are working from home you are considered to be a non-serious, somewhat dreamy non-achiever! You can call yourself a start-up and work from your home garage (remember Google) but you can't be a mom and working from home. You have to go out, to do some real work!
This post is about busting these misconceptions about working from home
You work at leisure
People consider you to be on a paid vacation if they know you work from home! Working from home means you work at your leisure and are not really bound by your office. While it is true that work from home offers a certain amount of flexibility, assuming that people work for 2 hours in a day and laze around while still getting paid a full salary is just a joke.
Vartika an HR professional and office administrator who is also involved in training and has been working from home for quite some time says "The attitude of people, in general, is that they don't believe I am a dedicated employee. They think it is absolutely okay to ping me or ask me to get some task done anytime without considering my prior obligations at my office."
You are always available
This is a misconception among your family or friends. Just because you are home, it is assumed that you will be available to entertain guests, join them on last-minute shopping spree or kitty parties. While someone who is working from home might be able to squeeze in such activities if they are informed beforehand that does not mean they can join in at the drop of a hat. A person who is working remotely is compensating for the time lost by working late or squeezing time in some other time slot.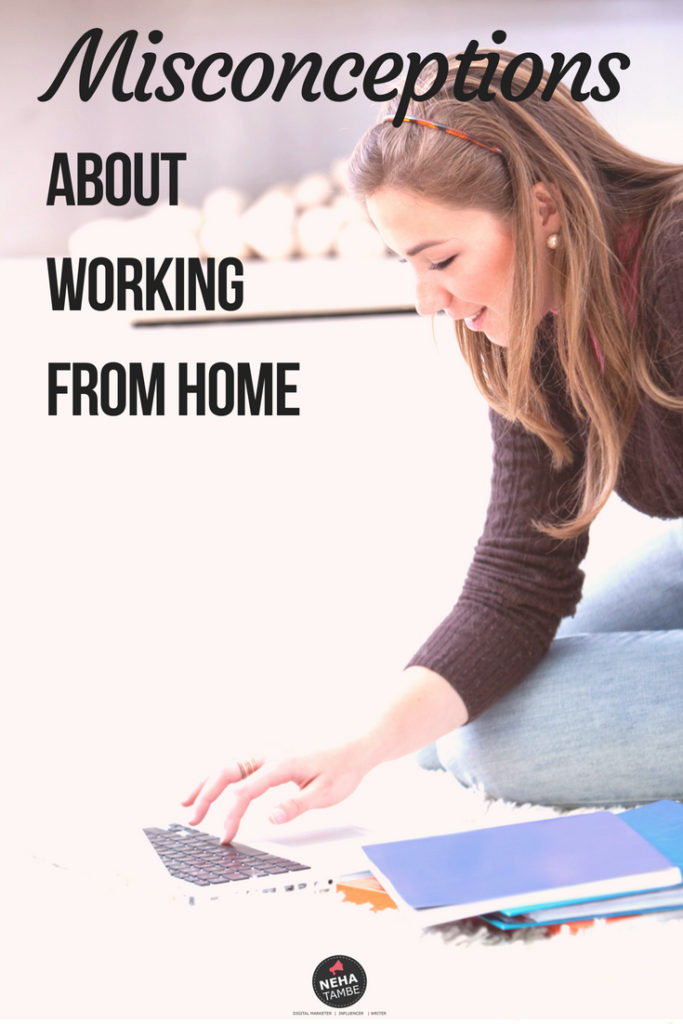 You are not really working if you work remotely
This is a fear among those working remotely or even the perception of those who haven't worked remotely. As the world shrinks in terms of telecommunicating and teleworking, this idea should have been busted ages ago. According to a recent study, those who work from home are more productive because they are not distracted by office chat and try harder for the fear of being seen as lazy
Working from home is a dream come true
This is something that needs to be addressed. A person working from home is probably only saving on the hassle of travel. Work from home does not entail them with a different job description. They still have deadlines to adhere to, appraisals to be done and feedback to be met. Vartika who is currently abroad faces a unique problem in this scenario "As my kids are at school and I am home alone, people assume I can attend any party or social gatherings in the mornings. I have been termed anti-social because I couldn't make it to such gatherings on a weekday! They just don't realize I could have deadlines to meet or calls to attend. Would they have said the same thing if I had been working at an office?"
Working from Home is looked down upon
Sonam who is into Business Development and has been working from home sums this point eloquently "Work from home is an underrated term.  I personally feel it requires three times the extra effort to actually have a balance with your work and manage a house. It requires mastery in management skills specifically with time as you have those limited hours to complete your job and unlike office, you can't extend, it requires multitasking skills to switch roles in matters of a second, it requires a lot more responsibility as you can't or don't have the room to seek help from colleagues and moreover I feel it requires patience to accept the fact the world does not see it worthy enough and to bring about the change in the eyes of the people."
I hope we start looking at those working from home as respectable employees rather than someone who is just wasting their time. Remember there are a lot of struggles that a work from home employee or a solo entrepreneur face. Be the wind under their wings rather than a stone that weighs them down.
——————————————————————————————————————–