Wagholi is a bustling new suburb in the East Pune. As the area continues to grow, large populations of migrant skilled professionals have made it their new home. These are young professionals and new parents with no family around. One of the major issues that the new parents in this community find are dearth of indoor play areas for their children. Understanding this issue entreprenuers Priyanka Nair and Prarthana Gupta came up with this concept of a playtorium in Wagholi. I recently went for the inauguration of this indoor play area and here is my review
Location
Being in Wagholi, but close to the highway, this indoor play area is well accessible by the population of Kharadi, Wagholi, and Lohegaon. There are multiple good schools in this area, hence it is a great place for school trips as well.
Huge
I loved this aspect of this play zone. Skyhigh Playtorim is huge with multiple options for kids. I usually hate the tiny play areas in the malls that are not only crowded but hardly have any options to play for older kids.
Multiple Variety
Skyhigh Playtorium has multiple games that are great for older kids as well. Children in the age-group of 2 years till 10 years have something or the other to play and enjoy. With games like – obstacle course, wall climbing, zipline it is perfect for 8+ years kids get-together. Similarly games like slides, basketball, trampoline etc. make it a safe and vibrant place for toddlers.
Safety
The whole place is well secured and all the toys and play zones are childproof. There are a lot of helpful staff around and parents too can go in and keep a watch, if they are wearing socks. CCTV Camera's multiplied the safety aspect.
An active life Choice
This indoor play area has games that do not require screens and loud music. This not only helps in kids getting the much needed physical activity but also cuts on screen time. There is no fear of them hurting themselves with good safety measures that are in place.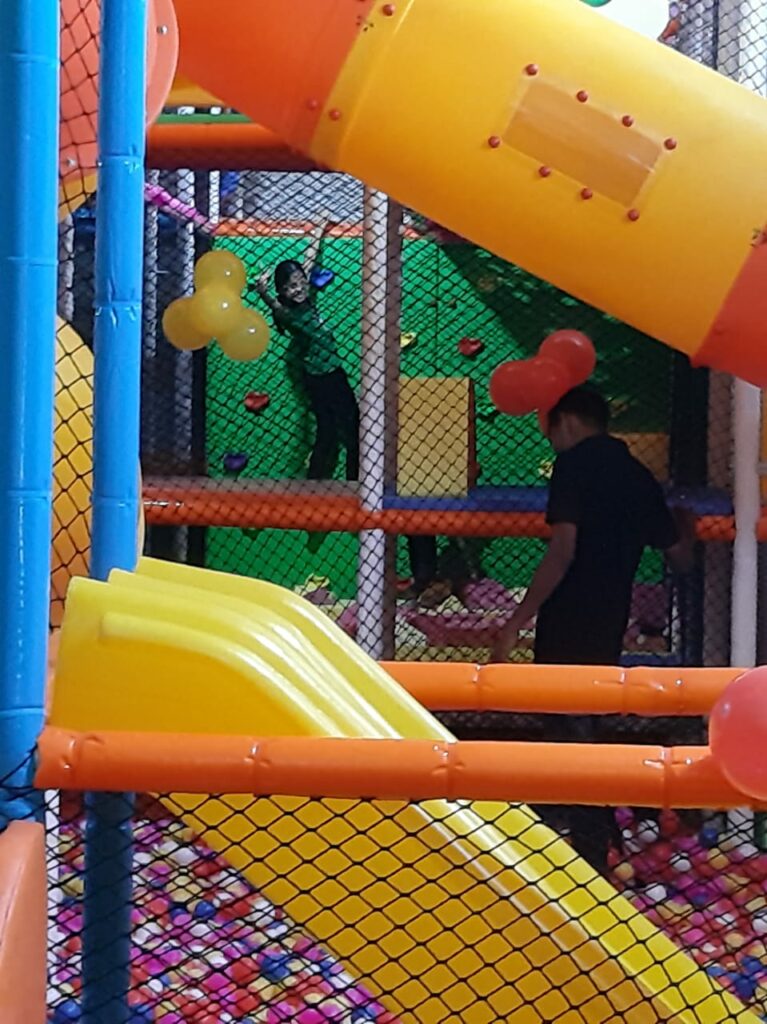 Birthday and Parties
SkyHigh Playtorim has a dedicated room to celebrate small parties and events. This means we have a better alternative than taking kids to a crowded mall for birthday celebrations.
Do check out their Facebook page and connect with them for more information
** Reproducing content or in parts without the permission of the author will attract strict action and amount to copyright infringement.
** Note this is a non-sponsored post. All the views are personal.