Once Upon a Crush is a lighthearted book that is part chic-lit and part romance. Written by Kiran Manral, the book is published by leadstartcorp. Priced at Rs.195 the book has 224 pages and is available in all major online book stores.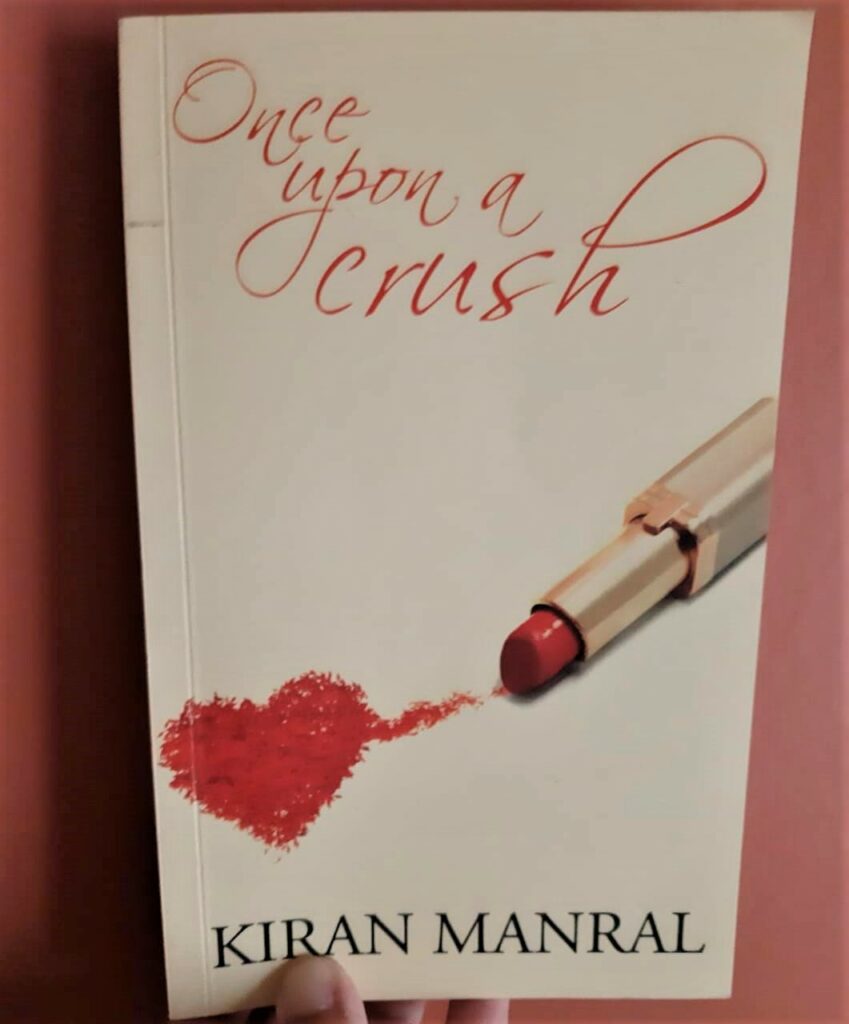 Book Blurb –
Rayna De, stuck in a dead-end job with a boss from hell, zero love life and the big 3-O looming large on the immediate horizon, have started to panic a bit. No, make that panic a lot. Enter new object of lust in the office, Deven Ahuja, and Rayna is overpowered by inappropriate visions of Cupid aiming his arrows straight into her heart, with turtle doves doing their billing and cooing act in the backdrop. Alas, Deven is completely out of Rayna's league despite the contradictory messages he seems to be sending out, and is, as decreed by page three supplements of the city newspapers, the man in the life of the gorgeous, light-eyed model-turned-actress Sharbari Raina. As Rayna battles with her crush, shaky employment status and dithers about signing up for domesticity with the approved-by-her-parents Sid Bose, of the multi zero pay package and three-bedroom house, she discovers that life has its own plans…
My View about Once Upon a Crush
I found the book an easy read. Once upon a crush was written keeping the millennial audience in mind. The language, the lifestyle of the protagonist is of a millennial and hence that audience would be able to relate much better.
The predicament of a young professional, who isn't highly career-oriented or crazy in love with someone is very well depicted. A woman nearing 30 being pestered by her parents to find a suitable boy, while she is drooling and tongue-tied in front of her crush who is apparently way out of her league! These are situations that are relatable and hence manage to keep the reader hooked.
As the book establishes pretty early the whole premise of the story, there isn't much that the author can do with her protagonists. The book is about a crush and not a typical love story and hence the relationship cannot transcend nor have various shades to it, which in turn makes the book a tad bit predictable. The situations and characters are well-etched, but at times feel forced or with very little to do in the plot.
Overall a good read that is a perfect travel read.
This book review has been written as part of the Blogchatter Book Review Program.