When I was on Top of the World! – Hot Air Balloon Ride near Pune
A picturesque escape over the rolling hills in a colorful hot air balloon while the sun slowly rises over the horizon!
This isn't just a fantasy! This is how I spent my anniversary and had a memorable experience doing it. A hot air balloon ride was on my bucket list for a long time and when I saw that there was a hot air balloon ride near Pune I jumped at it!
For me travel is as much about the destination as much about the experience that I enjoy. Around three years back as my younger son was just about one, we didn't want to travel too far but I wanted to do something different sans the kids.
How to book a hot air balloon ride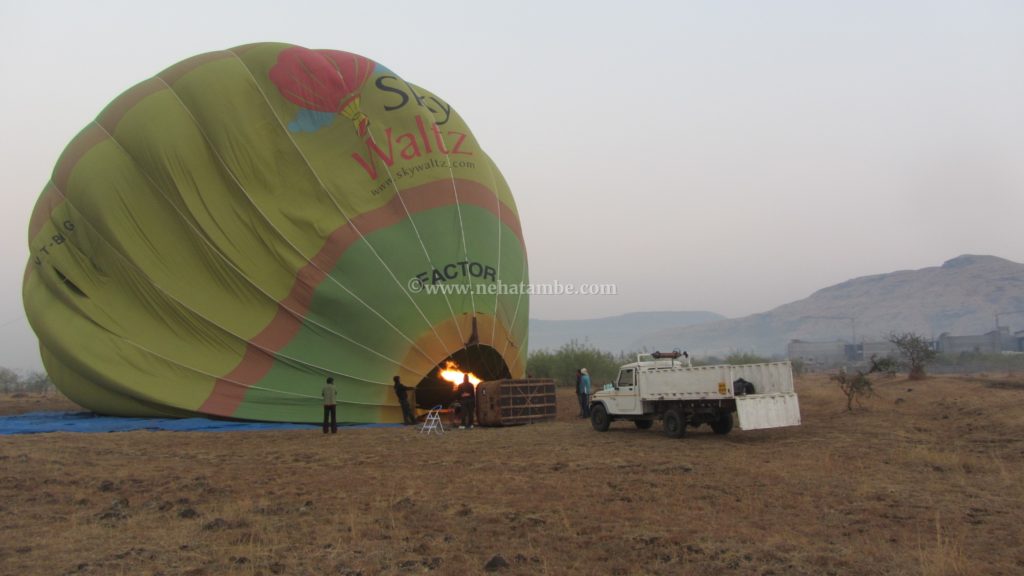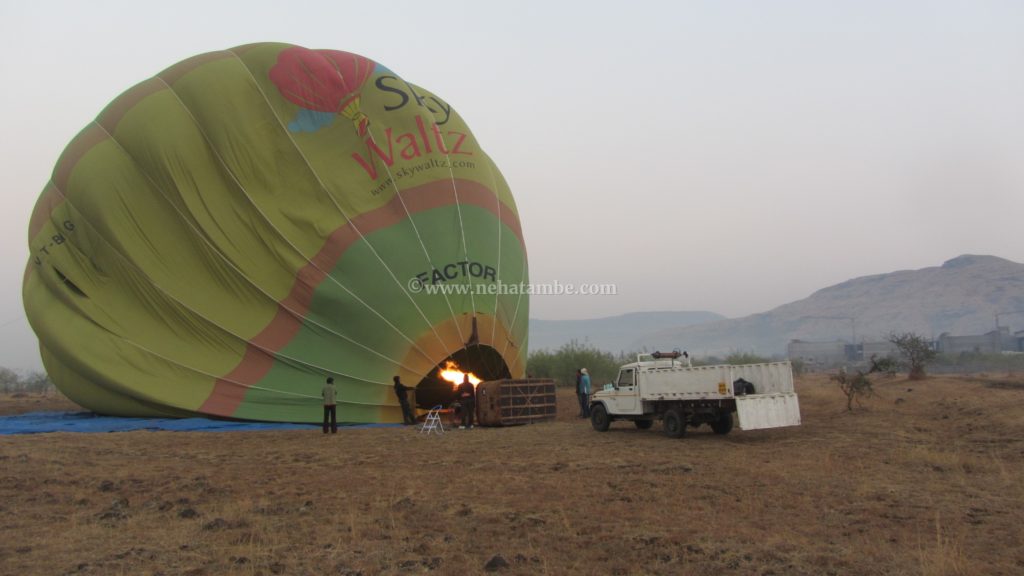 The company with whom we did our hot air balloon ride near Kamshet had a website and we filled up our enquiry form there. I received a prompt reply asking me about a few details like height, weight, ID proof etc. and information on making the payments.
It also had a small itinerary of what to expect on the D day!
An Early Start

On the said day, we had to reach a hotel in Talegaon at around 5am. We weren't sure about what to expect but were pleasantly surprised to see some more couples like us coming to the meeting point. We were picked up from the hotel and taken to the launch site.
The whole process of the balloon being inflated was a great sight. After the prep, the pilot ( yes, a hot air balloon ride operator is called a pilot and he undergoes specific trainings for it.) The pilots qualification and experience is garnered on the flight hours that he has clocked in.
So, our pilot briefed us about the take-off and landing procedure, a few do's and don'ts and also introduced himself and his qualifications. They also had a camera attached to the balloon to take in-flight pictures with the click control in the hands of the pilot. We were also allowed to carry our own pictures so everyone was trigger or rather click happy!
Facts

The hot air balloon baskets are really huge and can accommodate around 8 people at one time.
The basket is divided into 4 section grid to help balance weight and ensure safety.
We are to bend in our knees and hold the basket rim while supporting our back to the grid divider when the balloon is landing.
The balloon will take off straight and the pilot will adjust the height at which we fly depending on the wind speed.
One Hour of Fresh Air and Bliss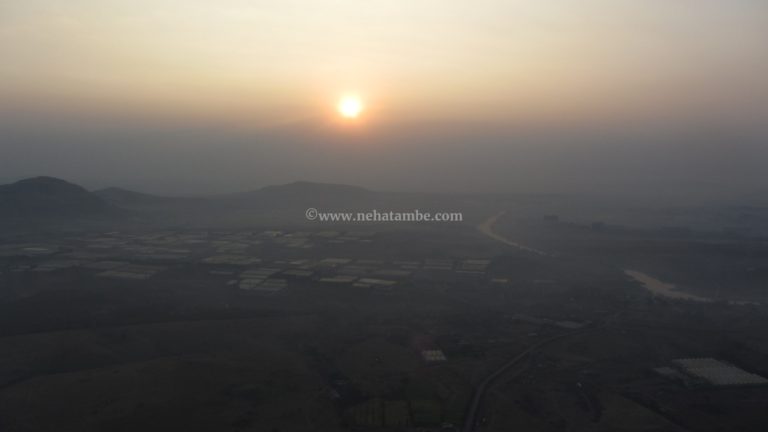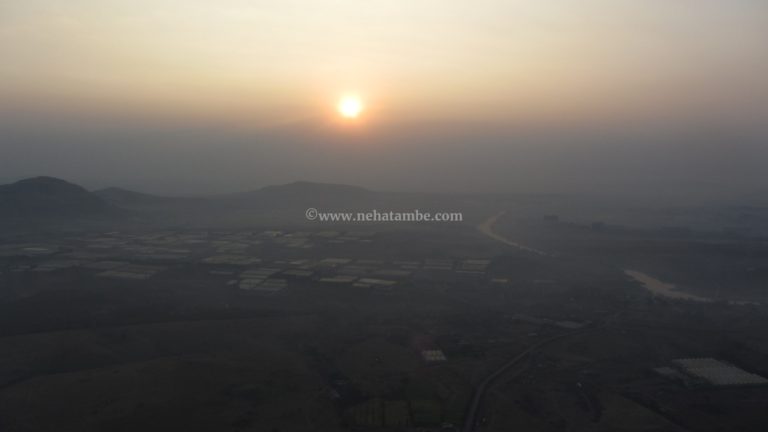 The whole flight time was around 1 hour. I felt like I was floating on the clouds with absolute tranquility all around. The sun rise was a spectacle in itself as though we clicked pictures the fun of taking off and being able to literally touch the birds as they flew past us made this whole experience memorable.
As we floated high up in our baskets I only imagined how wonderful it must be to take a hot air balloon ride in the African game reserves! As we floated around, we saw a bunch of curious kids waving at us and I recognized the wonder in their eyes.
Things to remember
Hot Air Ballooning is not yet as popular as it is the world over. This means it is not easily accessible and is pricey.
As the hot air balloon rides are weather dependent you cannot book them all year round. They are mostly active between Oct to May.

Like any other adventure sport, this activity needs license and approvals.
While the morning beauty revealed itself in front of us, we were the silent spectators humbled yet again with the expanse and vastness of mother nature. In a hot air balloon, as the clouds floated by and the morning sunlight kissed me I realized I was on top of the world – literally and figuratively!