Monsoons in Pune are beautiful. I might be a bit biased here, but monsoon transforms the hills and surrounding areas in Pune. Lush greenery envelops the landscape, the surrounding hills are teaming with natural waterfalls and the dams offer a wonderful getaway. The ghats and the forts make a perfect destination for long drives. Long drives with your gang while being drenched to the bone is a thing in Pune. While the college and office groups take off to long drives and getaways, parents like us and the ones who cannot go for long drives make a beeline to some awesome hidden gems in the city for piping hot snacks and tea!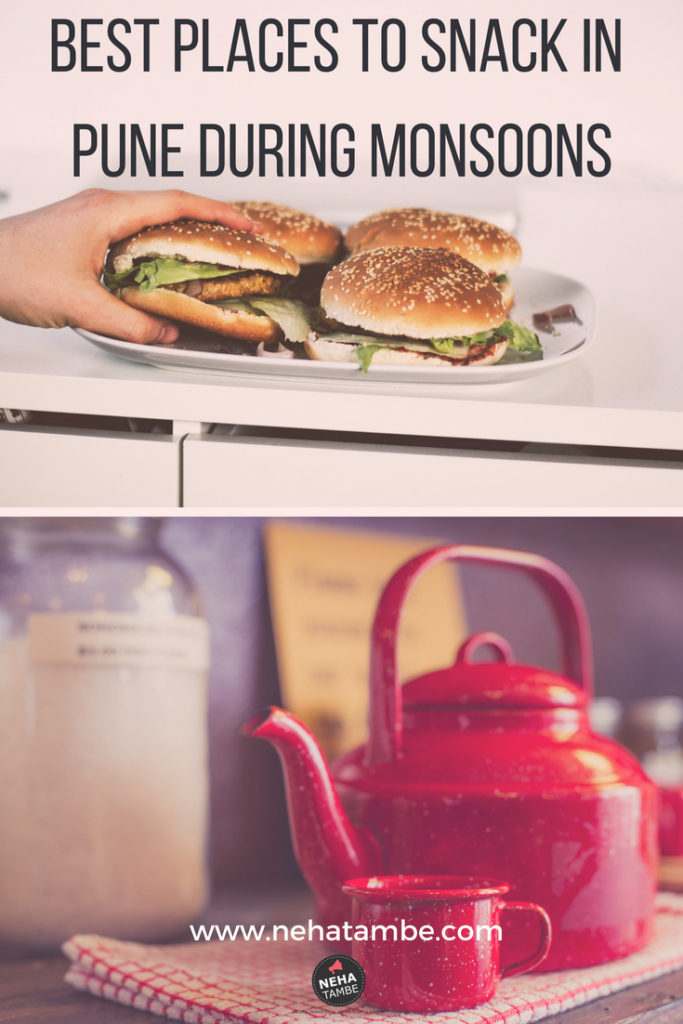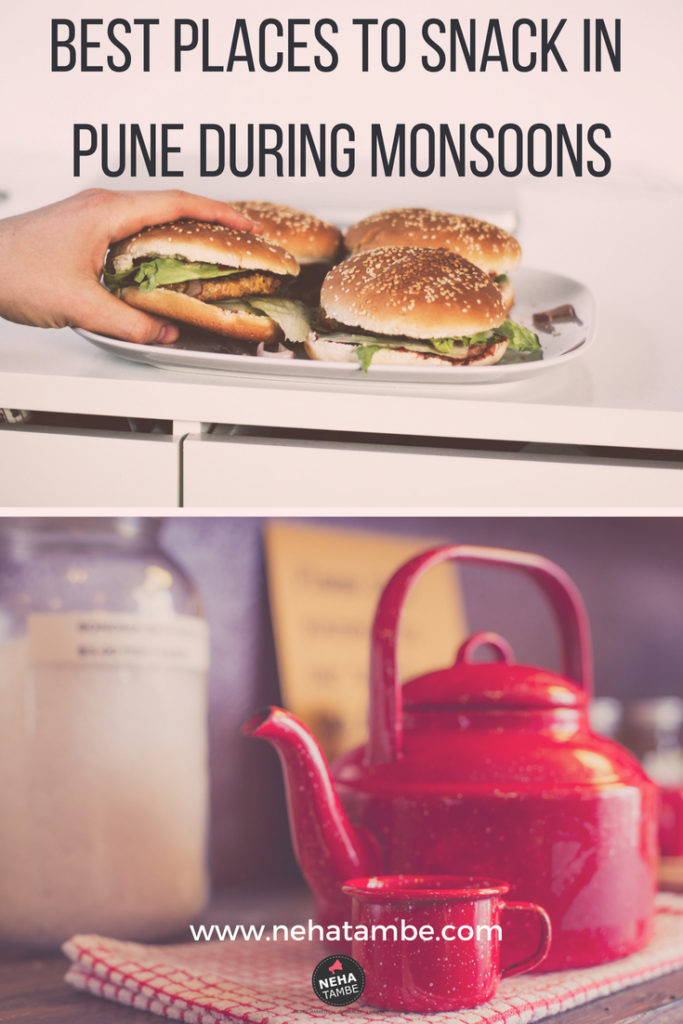 So if you are in Pune and are craving for spicy street food and tea, then this post is for you! A freewheeling chat with Swapna Kadam, a foodie and a Punekar helps us discover some wonderful gems to check out this monsoon.
If you can't get out of the city
Pune is known for its Tea stalls or Amrutatulya as they are lovingly called. Amrutatulya literally means as sweet as nector! If you are drenched or just want some piping hot tea as the rain pitter patters around then you should check out
Popular tea stalls
Hotel Ashok (phugewadi ),Tilak tea
Pohe, Misal and Khichadi are cult food in Pune.
Misal is perfect on any rainy day and you get the best of it at some of these iconic places like Bedekar, Arihant, Katakirr, Nevale, Shri Krishna Misal list is a long and exhaustive one, however Swapna points to a few that she loves frequenting.
Next on the list is Vada Pav
You get the best of that at Garden Wadapav ,Annaporna snacks (Budwar peth),Bipin snacks,Vasu wada pav.
The humble Pohe and Idli Sāmbhar too make it to the list of monsoon favourites. If you crave for a good plate of Pohe or Idli Sambhar then you should check out Sushil ,Sweekar ,Bipin snacks,Rupesh to name a few.
Most loved snack places around Pune are :
Sinhagad : If you are up for a short drive within the city limits, then this is the place for you. 1 hours scenic drive to this fort and a small trek to the fort leaves you famished .The best food here is Khekda Kanda bhaji with masala chutney ,tea ,Pithla bhakari with curd and steamed peanuts .Perfect for the misty weather. Kindly do not throw peanut cases around as it ruins this historical monument. There are good amount of garbage bins that one can utilize.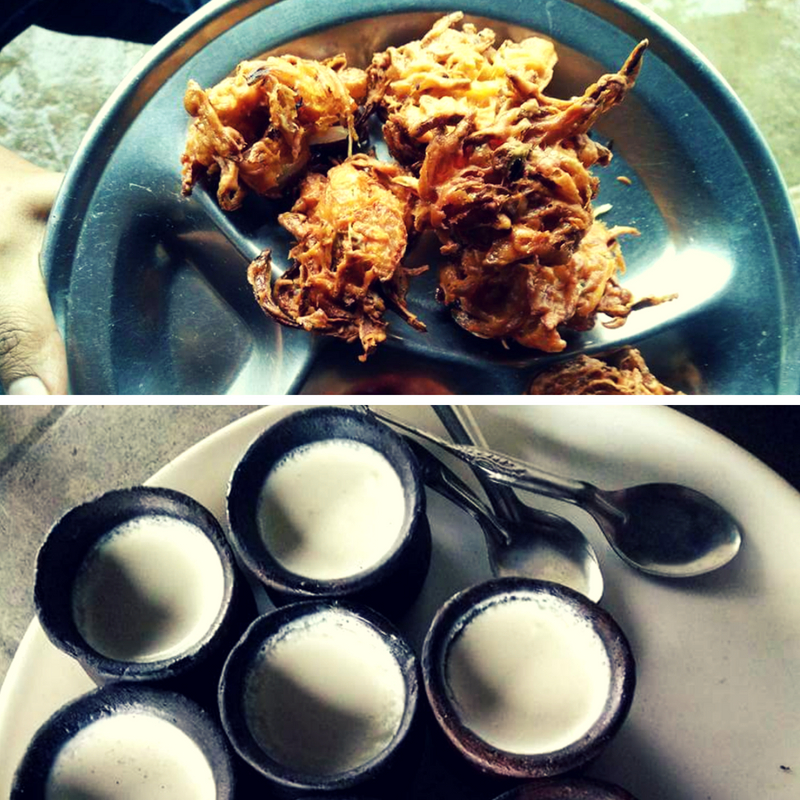 Khadakwasla : If you don't wish to drive uphill but still enjoy a good vadapav and tea while watching the serene waters ,Khadakwasla is your best bet.
Lonavala : Another favourite for Pune and Mumbai crowd, you can either drive or take a train to Lonavala. Apart from the wonderful vistas that are on offer during the monsoons, the food that you should check out are Golden Vada Pav, National Chikki and Coopers Chocolate Fudge! Add to it the spicy Buwachi Misal and your perfect Lonavala getaway is planned and executed.
Mulshi along with Tamhini Ghat
You can travel to Mulshi for a day or plan it as a weekend getaway. You have some lovely resorts along with places for breakfast/lunch and dinner. As the natural streams caused by the monsoon offer perfect destination for water play you can enjoy Vada Pav, corn butas and bread omlettes along the way.
Another hot favourite during monsoons is Mahabaleshwar
Corn Pattice, Butter Corns, Fresh Strawberry milkshake and Pizza are the highlights of a visit to Mapro in Mahabaleshwar. You also get the best Channas here.