I don't really believe in new year resolutions, but as the new year begins I set out some goals for myself to try and achieve. I like to believe these are different from the new year resolution as these are goals that I keep for the whole year. It is not about getting up at 5 am every day or taking up kick-boxing, but things that I would like to improve or learn in the coming year.
Those who know me well, know that I can't sit still and believe I know everything that is there to learn nor does it ever occur to me that I am old to learn something new! The only two criteria for this are that either it should excite me or help me evolve into a better person. That might sound selfish, but it is extremely gratifying.
So what are my goals for 2020?
Surprisingly, this year I don't have that urge to do x,y,z by the end of 2020. Usually, I have a list that runs into pages. I even believed for a brief moment that I am getting old and hence losing that spark to learn! But then I realized maybe this is another important thing to learn! Afterall contemplation and implementation is equally important.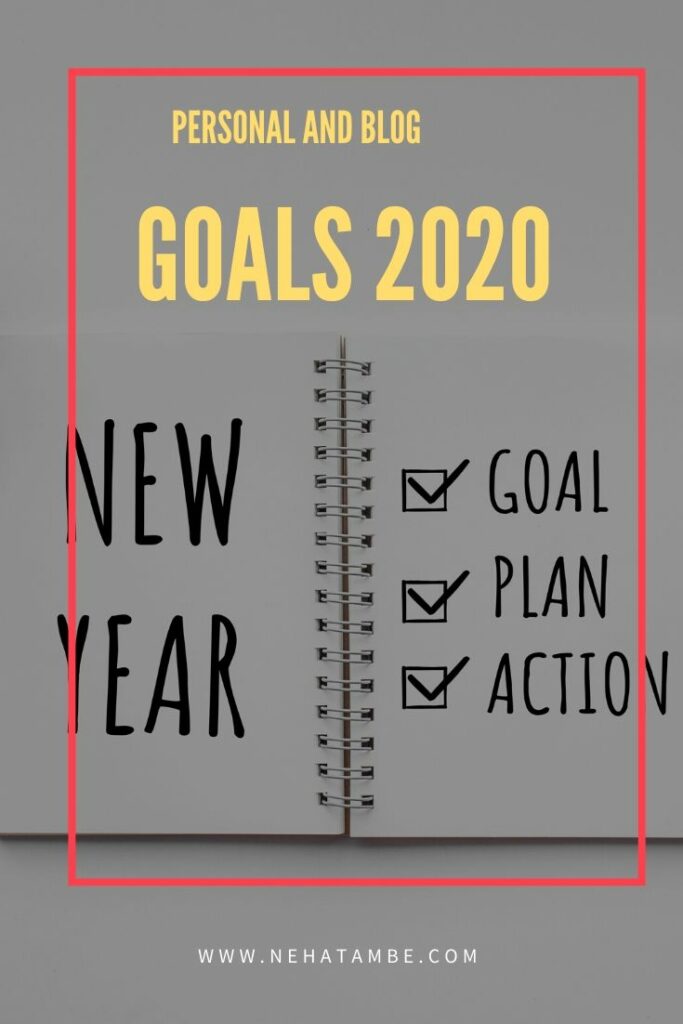 Reading
I want to continue my reading journey. I have read a decent amount of books this year and I plan to continue that. Reading has helped me liberate myself and destress like never before. I wish to continue doing that.
Network
As I learnt a few skills in 2019, I also made some new friends. I plan to continue on that journey and network and meet interesting people from various walks of life. These people and me could be connected on a skill, professional or personal level. But I have loved that aspect of going out there and talking to people from different backgrounds and age groups. The conversations are not just fun but enriching as well.
Travel
I want to travel some more and write about them. Now that I have been writing in Marathi as well, I wish to connect with a larger audience base and see how well I can communicate the stories in my head in my mother tongue. Travel always connects me to nature, my family and interesting people that I meet on the way. That's what I wish to continue.
Learn a new skill
I wish to learn another new skill this year. I will tell you in some months about the skill I wish to learn but this is an essential life skill and I always wondered why I hadn't found the time to learn it. There is no surprise factor here, but I just want to start on the journey before announcing it to the world.
My Blog
My blog has been an extension of me and something based on which I am being recognized. I wish to continue nurturing and growing my blog. I have met some interesting bloggers because of this journey and I wish to continue meeting and connecting with newer bloggers and learning a few skills on the way.
2020 needs to be a year of influence. Climate change is real and while the Greta Thunberg's of the world lead the protest in trying to bring a policy change, I want to focus on the many stories of people trying to make a difference at grass root levels. I want their stories to be read, heard and shared. So, do stay tuned on my blog for such interesting stories. Coz that is another thing that I wish my blog should focus in 2020