"Resolutions are meant to be broken!" this is an adage that I firmly believed in and hence never made any resolutions! Yup, not one in the last 30+ years! It just felt like a fad and something that people did to put on Facebook or Instagram or wherever. It just didn't appeal to me, but something changed last year.
Till last year, I was always busy with something, earlier it was education, then job, then home and then kids. But last year, my kid asked me 'Who are you?' Apart from being my mom?
Now, let me take a step back here – My daughter and her friends were discussing what their mom's do! Most of the children had their mom's working or doing some kind of business and my child was not aware about the words freelancer or home-maker, so she was a bit lost, when it came to explaining what her mom did! She worked yeah, but not in the typical sense of picking her bag and going to office, nor did my daughter go to a day-care to complete the picture (her words, not mine!)
Explaining Freelancer, was the toughest thing that I have done till date and I am not quite sure she gets it, but terming my desk 'home-office' have solved the problems for now. But it made me think, 'Who am I?'
Instead of going for a long quest and founding some religion, I chose a simpler path and focused on my 'blog' I wanted to make a difference in some way or the other and thought my blog will help me do that. I started 2017 with 'Focus' as my word. And as I did a #Rewind2017 post I realized I had a lot to be thankful for.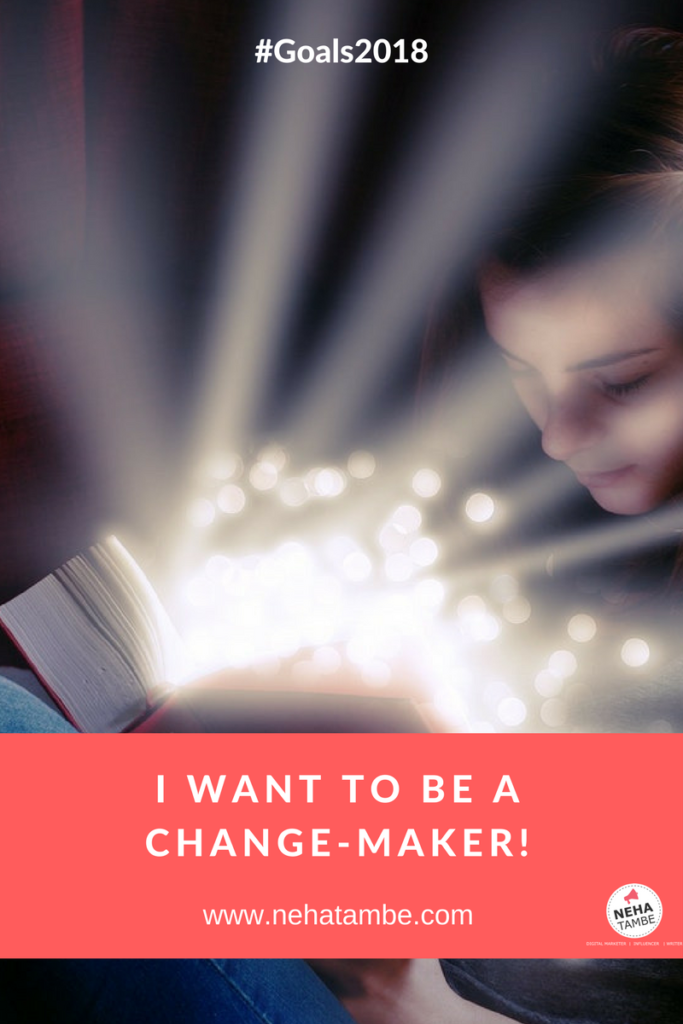 I want to start 2018 with the word 'Change-maker' I don't want to be routine and mundane. I want to bring about some change and touch some lives! I want to light a thousand sparks that will keep someone warm and show the way to someone who is lost! #LearnNotEducate is one such spark that I wish to spread in 2018.
Linking my post with #MondayMusings