Buying a house is a breeze nowadays, but that wasn't true earlier. I had seen my parents struggle to get their home. A friend's dad invested in a plot of land, but the dealer was a fraud and he ran off with all the money. Heartaches related to important investments like home can be stressful and emotionally tormenting. After seeing such incidents at close quarters, we were extremely cautious when we were buying our house. Our first home was the result of a lot of research and thought.
After looking at many projects, we finally zeroed in on this house. The project had the right mix of open spaces and spacious homes, while being close to daily needs and offices. The moment we saw it, we knew we had to make it our own.
Home is where the heart is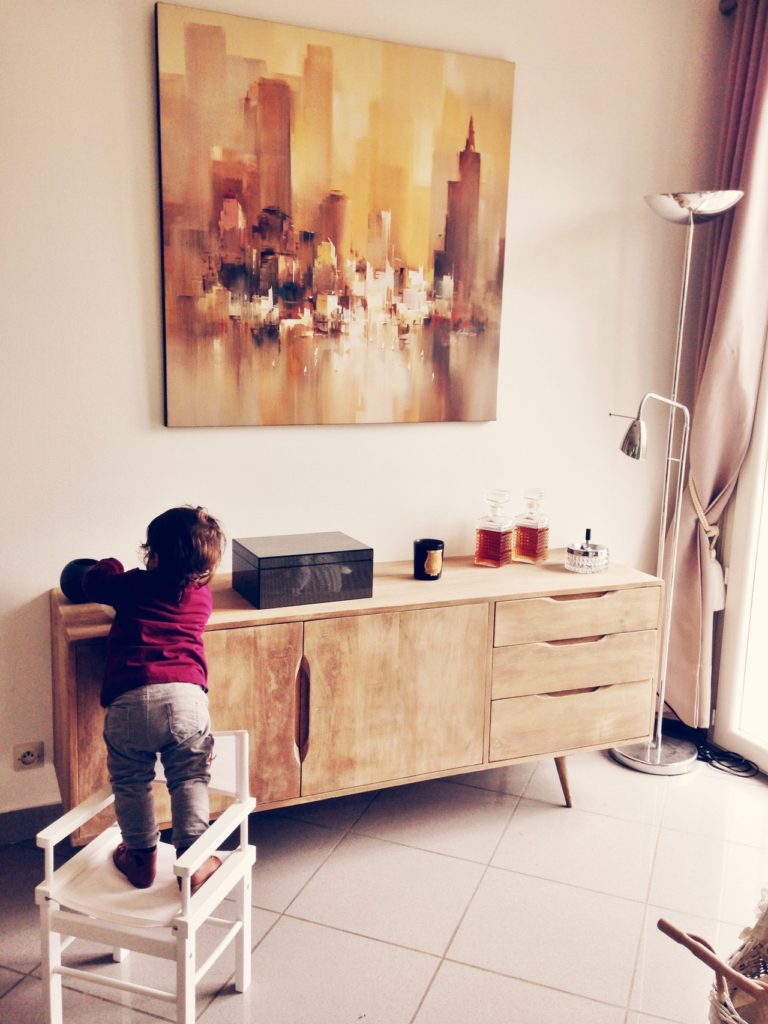 I still remember the day we signed on the dotted line. There was happiness, but there was also the realization of additional responsibility. While the project took off on a great start, due to some unavoidable circumstances the possession was delayed. We were a worried lot, as though the builder was of good repute, delayed possession meant the burden of EMI and rent. Thankfully all went well and we got our apartment.
When we got our possession, we went around town looking for good furniture and furnishings that fit our budget. We explored millions of designs online and in stores and zeroed in on what worked design and budget wise. After the initial research we preferred hiring a carpenter and getting the furniture done the way we liked it.
We shouldered all the responsibilities on our own – getting the material, the carpenters, the paints and all that, but it was a fun and memorable experience. We felt the joy of making an apartment our home, giving it a bit of our identity and persona. Every piece in my home has a story to it and each time I see it, a smile appears on my face.
Our bundle of joy started walking here and made new friends. She was at her naughty best here and also developed a mature persona. This house has been witness to the many joyous occasions and also a few achievements.
I have a lot to be thankful for this house. It has been an abode of happiness, peace and contentment and that's what I wish it to be for years to come. #ThankyouHome