Rohit was a first generation expat from his family. He went to USA for pursuing his Masters degree in Mechanical Engineering and then settled there. Rohit had everything that a typical well-settled expat Indian is expected to have – a green card, a home, a family and a job profile that anybody would be envious about – he was the VP of the New Product division.
Rohit was also the only child of his parents, who now lived in Pune. He religiously had his family vacations, so that his children could form a bond with their grandparents from both the sides. But such visits however well-planned only meant visits to his parents and his wife's parents and that was the 'family in India' that their children knew about.
During one such India visit, Rohit's father asked him "Do you remember our village home in Ratnagiri?" Rohit was a bit lost at the question initially, but then he recollected a few faint memories of an imposing wada with a huge orchard at the back. His far-away look was noted by his mother and she simply said, "You might not remember much as after your high school you were usually busy with studies and later you went to USA". Rohit's son Anish was listening to the conversation. He quickly checked up Ratnagiri on Google and announced "Dad this looks like a cool place, let's go there while we are in India!"
And just like that in a discussion over dinner, the Dongre family planned their Ratnagiri visit.
"Okay let's look up some hotels" said, Rohit. His father simply said, "I will be staying at the Wada, you guys can book yourself a hotel close by". "Does someone even live there dad?" now Rohit was genuinely surprised!
Yup! My brothers and a few of your cousins do live there. We go there every year!
This got Rohit and his family, even more excited. There were apprehensions about meeting someone for the first time, there was also the fear of how Rohit's children will take in the rural life! As far as Rohit remembered the wada was a pretty old place.
But there was hardly any time to think! Things moved so quickly that they were to leave in the next two days!
The first thing that hit Rohit when he visited his native place was the lush greenery, smiling faces and the quiet recognition that everyone showed. Rohit and his family were greeted with a lot of warmth and Rohit reconnected with a lot of his cousins, that he remembered playing with as a kid! In the next half an hour, all his new found cousins and their children were connected online, thanks to Facebook! Anish exclaimed "Let's do an FB live! I want my US friends to know, I have so many cousins that we could make a baseball team!"
Knowing your roots and meeting so many who can be called family was an uplifting feeling. The fear about how his family would take in a village life, melted away!
After they freshened up, Rohit along with a cousin Raghav, decided to go around the village. It was surprising that the people seemed to recognize him; there was respect in their eyes, which didn't seem to make sense. "I never came to the village, after middle school, yet why is there this warmth?" questioned Rohit to Raghav.
Raghav smiled and steered him towards a tall building in the square "This is the government school of our village, it was started after the efforts of our grandfather! Our grandfather was a qualified doctor, educated in Pune, yet he came back and worked all his life for the upliftment of our village! He was the first doctor in this whole region and was instrumental in starting many initiatives for the betterment of health, sanitation and education in our village and neighboring areas."
The words got etched somewhere deep in Rohit. He didn't know much about his grandfather's work. They came once a year for around 10 days to the village. By then, grandfather had retired and Rohit was too small to understand what his social service or 'work' mean! He became curious to know more about the great man!
Over the next two days, Rohit and Anish got to know a lot about the great figure. They were amazed and humbled with the dedication and efforts put in! "Apart from sharing a surname, I wonder what else do I have common with this great man," wondered Anish and Rohit just replied "Exactly my thoughts son!"
Next day, they were going to their village deity and watching at the lush paddy fields and huge mango orchards that lined both sides of the road. "I want to be a farmer! This is so beautiful" quipped Anish. "With most youngsters not wanting to be farmers or going to cities, I don't know how long these green surroundings would survive" said a worried Raghav. This caught Rohit by surprise!
"Why was nobody interested in farming?"
"Everyone thinks there isn't much dignity in being a farmer, plus with so many climatic changes, farming just doesn't seem feasible, they don't get labor to work and you never know if there will be any returns on investment! It is a tough life."
The answer put Rohit in deep thought! We were losing the primary life sustaining business known to man! There was something wrong here! By the time they were returning back from the temple, Rohit had his light-bulb moment! He quickly made a few phone calls and started typing away feverishly on the laptop.
For the next two days, Rohit looked like a man possessed! He was making presentations, watching videos, creating models.
"Would you be able to introduce me to the govt. school management by any chance?" asked Rohit to Raghav, just as he was sitting down for dinner. "Yes sure! I am an honorary member there, will talk and set something up by tomorrow." But what is this about, asked a curious Raghav?
Well, I am a mechanical engineer and my company is into making machines for farming. I connected with them about the problems here and they are interested in sharing knowledge with the school students as part of their social responsibility activity. We have a branch in Mumbai and we are thinking of having yearly projects in schools that will ignite their interest in science. This will have good cash prizes that students can use for higher education.
The conversation lit up Raghav's and Anish's eyes! After dinner, the three of them huddled together over the presentations and there were excited exchange of ideas late into the light.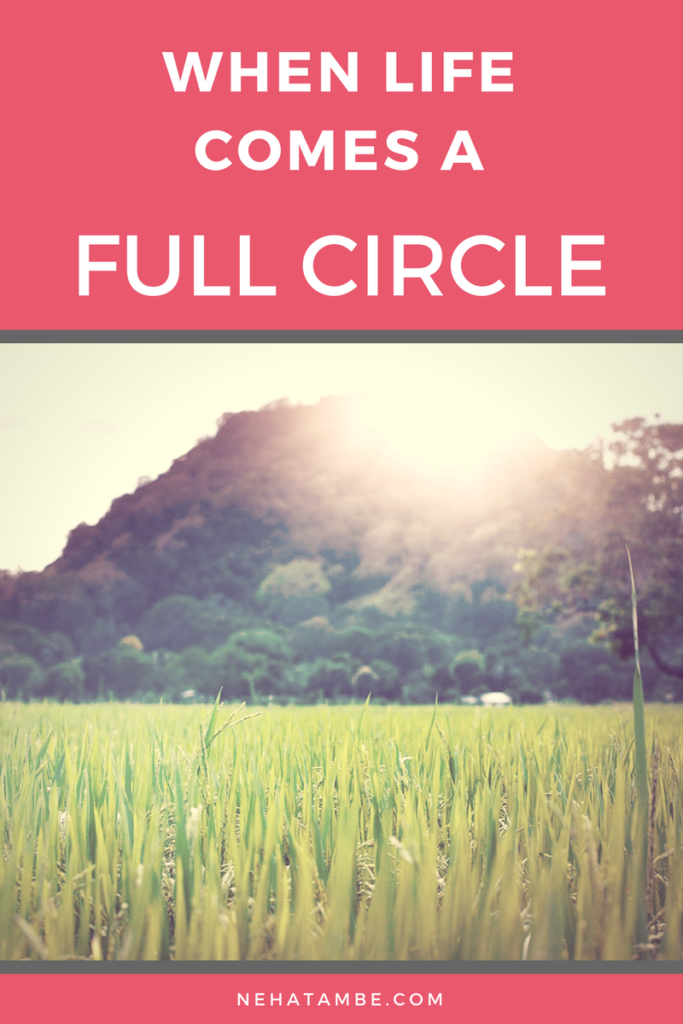 In the next two days, some more phone calls later, the presentation was arranged. Rohit showcased how his team would be interested in introducing basics of mechanical learning and creating farming related tools as a vocational subject in the school. This would prepare the students for the year end competition. The competition would revolve around creating simple and cost-effective machines that would help farmers.
The vocational classes would happen via video calls and once a month, one of his team members from Mumbai, would come to access the situation and understand the on ground realities.
By the end of the presentations, Rohit could sense that the teachers and the management alike were interested in trying this new way of learning. Rohit did a small introduction with students, to understand their perspective and the result was amazing! As he showed them how a cost effective rice-cutting instrument could be made by the students, he saw the excitement in their curious eyes.
"This is just the beginning", Rohit mused to himself. He had just ignited a hundred little flames!