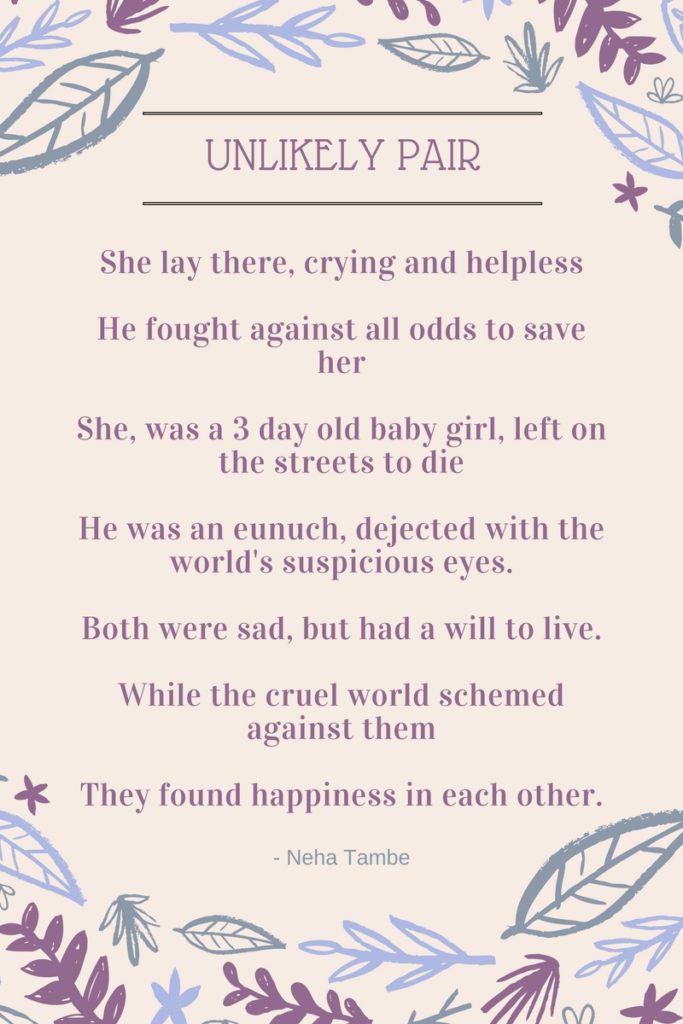 She lay there, crying and helpless.
He came, fought against all odds to save her.
She was a 3 day old baby, left on the streets to die
He was an eunuch, dejected with the world's suspicious eyes
Both were sad, but had a will to live
While the cruel world schemed against them
They found happiness with each other.
Linking up to BlogChatter Prompt Because I am Happy. This is not exactly me being happy, but it does try to spread some happiness, so the link-up.