Choosing a paediatrician was the first thing that we did when I was in my last trimester. You might consider me a bit of an over-planner but this has been one of the best decisions of my life. 
When the diva was born we were in a new city with no family around. The thought can be scary for a new would-be-mom, especially if she has a habit of Googling and over-researching. 
So, the first criteria for me was to search for a paediatrician near me. I did some online research and shortlisted a few names based on the location. After that I just asked around and checked with friends and neighbours, if they had any experience with the said doctors. One of my friends recommended one of the doctors that I had shortlisted.
I took my baby for the first vaccination to the paediatrician near me and I found the clinic extremely welcoming and well-managed. After talking to the doctor, I found her knowledge and interaction reassuring and it is close to a decade now that we are going to the same paediatrician.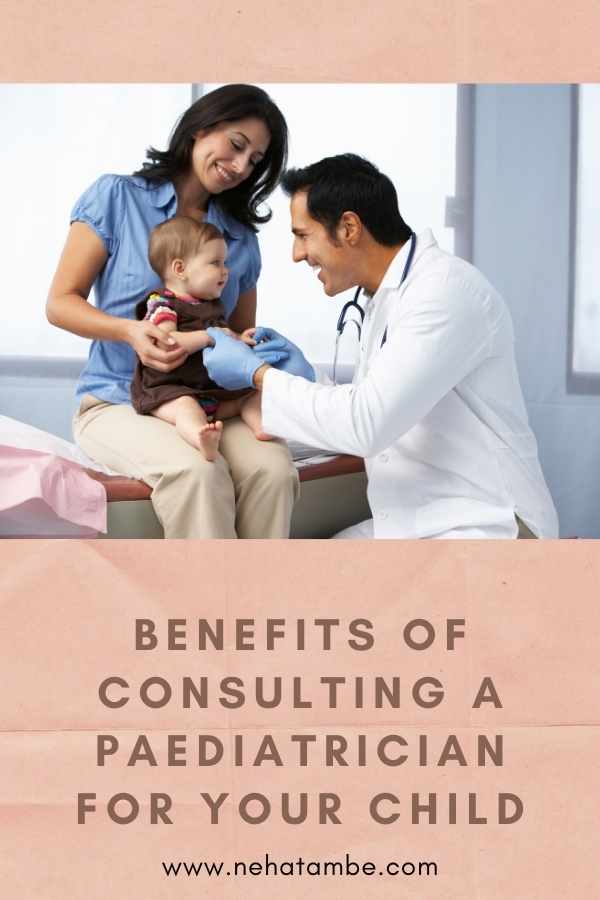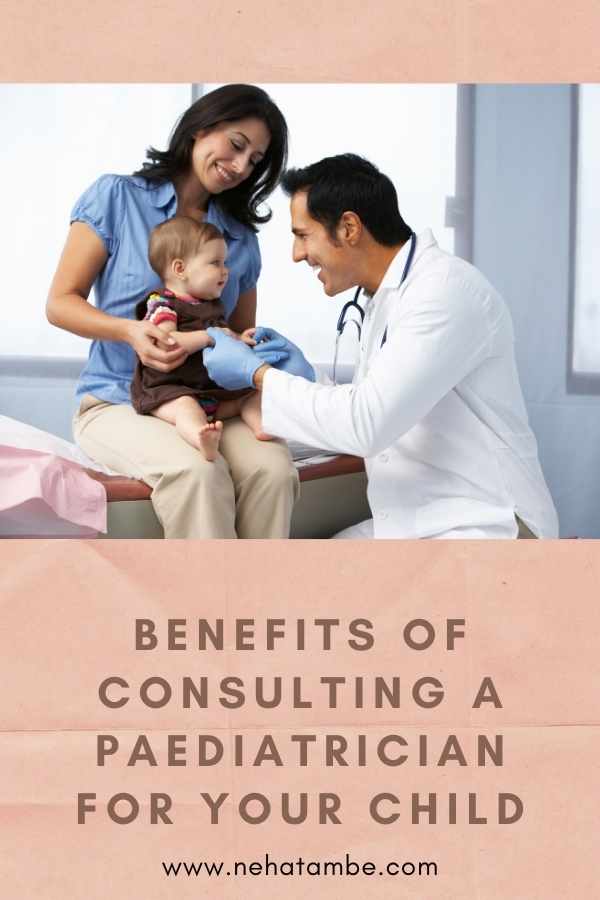 The benefits associated with consulting a paediatrician near your house are many and I will list a few common ones that will help any new parent.
The paediatricians are trained to manage the health of a child including physical, mental and behavioural issues. If they think there is a

need for a specialist

to take a look, that recommendation too can be done by the paediatrician. 

They might be able to identify any problems at an early stage and recommend treatments. This is especially useful in problems associated with behavioural and mental health.

A paediatrician can form a bond with the child over time and the child can discuss any health issues that they think need an expert opinion.

I got my diva to talk about menstruation with the doctor recently, to help her understand the science behind it and get her doubts cleared by an expert.

Similarly, when my scientist was acting zoned out while I was talking to him, I was worried if he had some hearing problems. The paediatrician was able to help counsel me and examine him via an online consultation.

Vaccines and their schedule is religiously followed when you have a paediatrician. My paediatrician usually does a full body check-up each time I take my children and her clinic always sends me reminders around vaccination time.

A paediatrician knows the child's history and can ask parents to take corrective steps for regular ailments like the scientist always fell ill at the change of season. My paediatrician, when recognized a pattern, asked me to get some supplements for him and that brought down his sick leaves drastically.

They are also of great help when parents need counselling around children's health. A friend of mine was regularly being suggested that her child might be suffering from asthma. She decided to take her paediatrician's opinion and got all her doubts and fears cleared.

Children will be children and they are bound to have falls and emergencies. It is better to have your paediatrician near you. If the paediatrician is also associated with a hospital, it is a wise thing to see if the hospital is nearby too as if you can't connect to the paediatrician at the clinic you can always go to the hospital.
As parents, we never take chances with our child's health and connecting with a trusted paediatrician is the first step in that direction. Their presence can alleviate a child's and parent's anxiety. Don't you agree?