With so many online portals, shopping has got a new dimension. I usually shop online for books and gadgets as that is the least customized product and there is no hassle of returns. I usually didn't do clothes shopping online as I was worried about size and material etc. However, when a simple thing like buying girls top became a challenge for me, all of my doubts about online shopping were put to rest.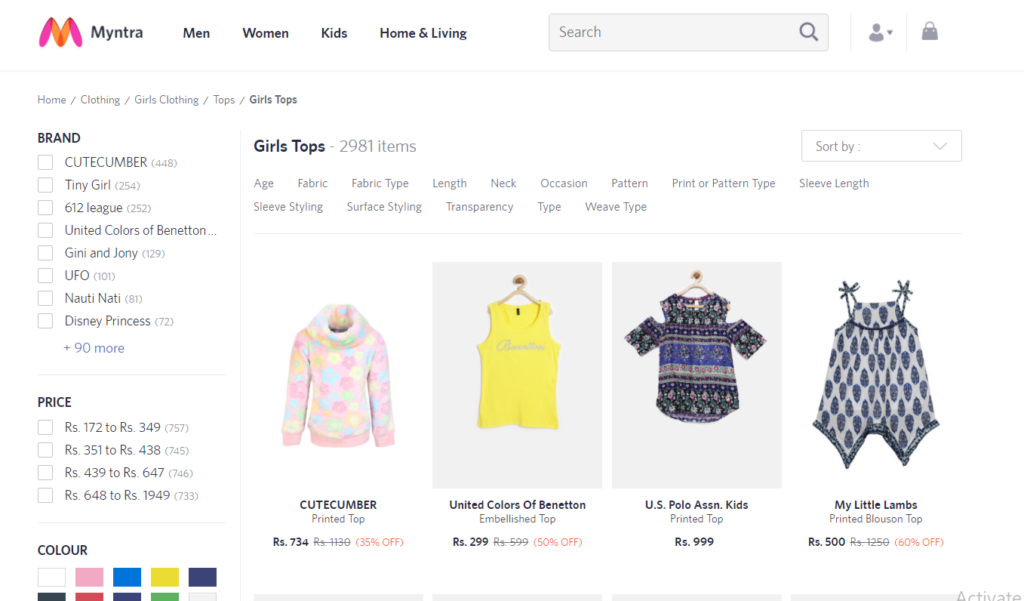 Birthday Planning
Like every other kid, my daughter is super excited about her birthday. Usually her planning starts 6 months before her birthday and she is very clear about what she wants at her party – the theme, the gift etc. She meticulously comes up with details and informs us about her requirements.
That said, it's not like she expects a fancy party every year, but she likes it when some thought is put in the arrangements and she has a say. This year was no different. However I was pregnant with my second child and could not do any running around for her party.
My due date and her birthday were really close. I had even been advised rest for a few days. To top it all, my husband was expected to travel and be back only around the due date. She was aware about it and like a wise young girl; she came up to me and said 'I don't want a birthday party this year. We will have a big one next year once my baby sibling arrives!'
I was so proud of my little girl! I hugged her tight. Once she had freed herself from my embrace, she smiled a full smile showing all her pearly whites and said "I still want one thing you know?"
Looking at the questioning look in my eyes she quipped "I want a Frozen themed top."
I immediately said 'Yes'!
'How hard could that be? All kids' stores will have popular themed girls tops', I thought to myself
My husband was busy with his last minute preparations for the travel, so he couldn't make it to the store and buy something for my daughter.
I didn't want to miss out on giving something that was ideally so simple to my daughter and that's when I realized the power in my hand!
Online Shopping to the Rescue
Pardon my melodrama, but I actually felt like that when I had the brain wave of trying online shopping for clothes!
There were so many options available that both I and my daughter were spoilt-for-choices!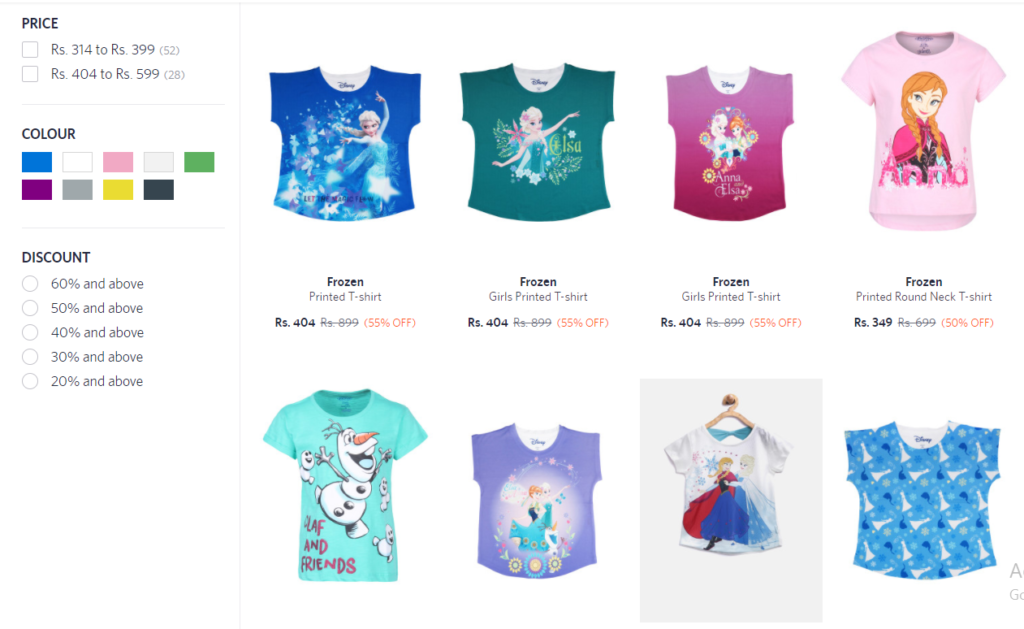 We quickly ordered what she liked and the same arrived, well before her birthday!
On her birthday, my daughter's joy knew no bounds, when she wore her special Frozen themed top and jumped with joy! We had only a few guests, mostly family and her very close friends. She wasn't tired of showing off her new top to everyone who walked in that door.
My kids happiness without any hassle to me or anyone else was only possible because of online shopping and the power of technology.