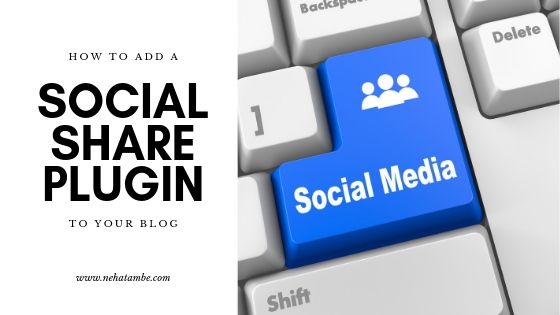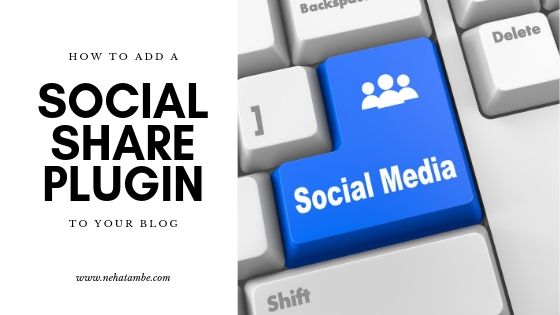 One of the most common mistakes a new blogger does is not activate his/ her social media sharing. So for today's TuesdayTip I am sharing a video on how to add social sharing plugin to your page. I am showing how to add a plugin named Ultimate Social Icons and Share Plugin, however this is not something that I am recommending in the post. I just chose it to show how to install a plugin, you can choose any plugin that you like or works best with your platform.
What is social sharing?
Whenever you write a new post and share it across your social channels, people who find it interesting visit your post through those links. But what if they enjoy the post and want to share it further? Having small social sharing buttons at the bottom or top of your post helps people to easily share your post without leaving your website.
This helps in multiple ways
A reader is retained on your blog and hence encouraged to read more
You get analytics and share statistics to gauge how well your post was appreciated over time
You understand which social media platform is working for your niche
Some social plugin's also pay in terms of affiliate links
It brings ease in the whole reading and sharing process, thereby encouraging your readers to share more.
Which Plugin to Choose?
This is mostly a personal choice. There are multiple plugin's available on WordPress and Blogger. You can choose plugin's that are compatible with your theme, offer good scalability and are easy to add.
Keep a few pointers in mind when choosing a plugin
After GDPR implementation, a few plugin's are not really working as good as they should, I am not sure about the reason for it, but I assume it has to do with cookies. Hence do check if the plugin you choose is GDPR compliant.
There are a few plugin's that have pop-ups or huge icons. This can interfere with the experience that a user has with your page. Focus on plugin's that are non-intrusive and have clean designs.
Check if they have share counters in the free versions. ( Many have stopped offering this after GDPR and recent updates on Facebook so this shouldn't be the only reason for you to choose a plugin)
There are a lot of premium plugin's as well that offer much more scalability, detailed analytics, etc. but if you are a blogger who is just starting out, you don't need to spend on a plugin right away.
How to add a social share plugin
Once you visit the plugin section, select the plugin of your choice and click install. Once the plugin is installed, go to settings and set the plugin. Here you have to simply answer a few questions and add your social channels for seamless integrations. Once that is done, you are set.
Always test the plugin after installation to check if it is working well. Things to check would be if it is taking the title of your article by default, is your handle added to notify you and once it is shared is the counter updated.
For a detailed tutorial on adding a social share plugin, watch the short video below.