Come April and I will be a harried soul! You ask WHY? Because I will be participating in A-Z blog challenge that's why!
I am trying to do much better this time with trying to be more organized, but looking at things to be done, I am miles away from it! But yet, I will do it and the simple answer for this adamant behavior is ' I wish to take my blog to the next level!'
First time around
First time around that is last year, I had chanced upon Blogchatter and the April challenge. Me being me, who at times takes the Nike tagline 'Just do it' too seriously,  signed up without putting any thought. The result was me rushing through the reminder of March managing, blog, work, kids exams and many other things!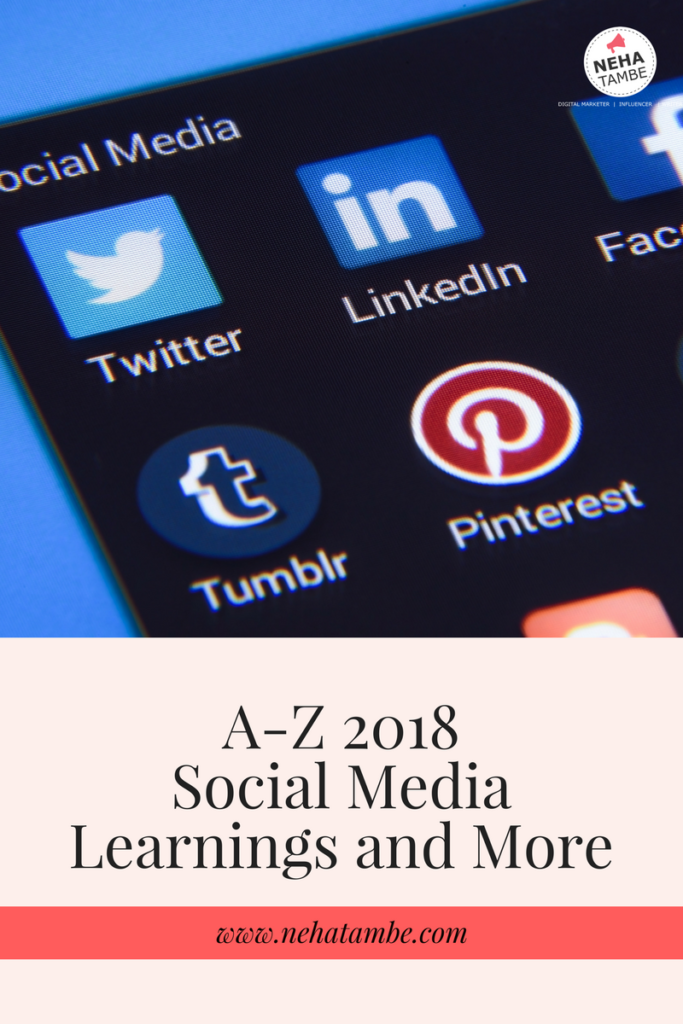 Second time lucky!
This is my second time and I really wish to plan and stay on top of things. An important reason for this is that I want my posts of April to not only be consistent and help me improve as a blogger but I also want my posts to be educational and impact small businesses and personal brands.
As a digital marketer I work with small brands and personal brands to improve their visibility and impact. I have however seen many take advantage of such entrepreneurs by short selling them or fleecing them just because they find digital marketing overwhelming and don't really know what to look for.
I hope with this series, I can create an impact and offer a roadmap for such small businesses to know what they should be looking for and the important tipping points that can help them improve their business online.
I also believe that I can collate all my thoughts and come up with a structured e-book that will help establish me as a brand! So you can say, I am trying to help other brands while finding ideas that will help me be a brand!
I believe that anyone coming to my blog should be certain that there will be some kind of knowledge take-away and not just random thoughts. Be it the career related series like #LearnNotEducate or inspirations for stay at home moms via #FreelancerFriday, I have always focused on offering something that is not easily available. With A-Z 2018, I wish to do something similar in the field of digital marketing.
" I am taking the Challenge of April with Blogchatter, are you? "