Do you know Pinterest? Have you used it yet or is it in your grand plan for 2018?
If not, then you should look it up NOW!
Pinterest is one of the fastest growing networks in India. The major big signup's that happen on Pinterest after US include India, Brazil and Russia. It is not just a US phenomenon now and it definitely helps your blog or business!
So are you on Pinterest yet?
To know more about the relevance and importance of Pinterest in India read here.
If you are pressed for time, check out this video and read along the best practices to follow
How to open a Pinterest account
This is really simple and as most social networks free to do. Visit www.pinterest.com and create a new account.
As you can see, you can create a new login or login using Facebook or Google accounts.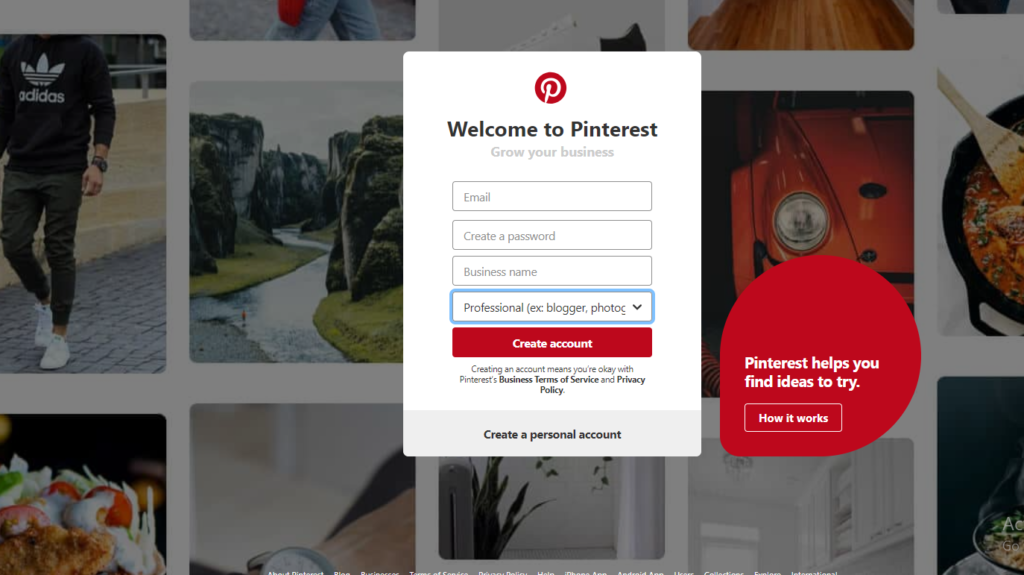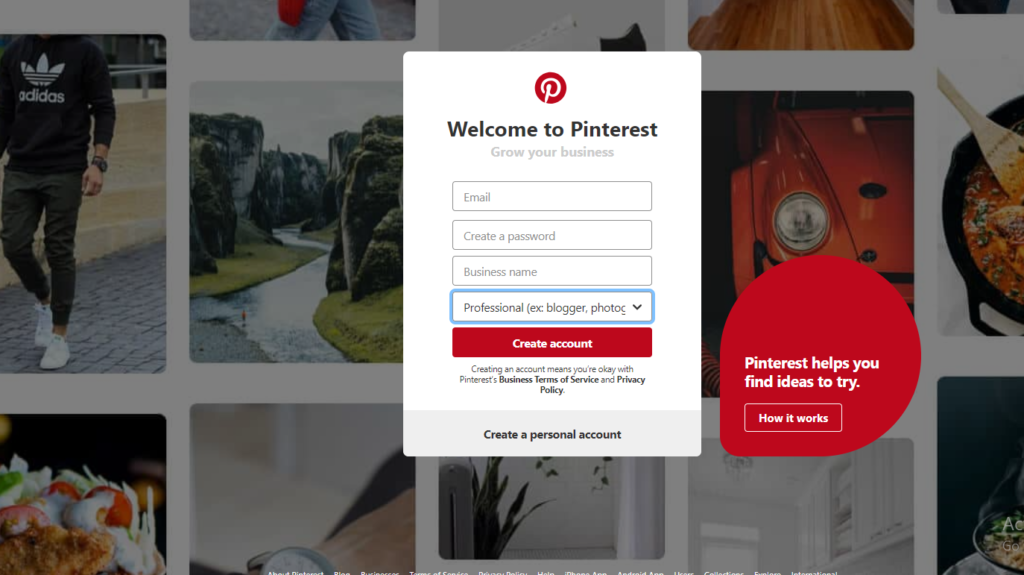 Pro Tip- If you are a small business, blogger or a Freelancer it is advisable that you create a business account.
When you click on create a business account you will get the following fields to fill.
Do remember that as of now, you can convert your existing personal account to business account but vice-versa is not possible.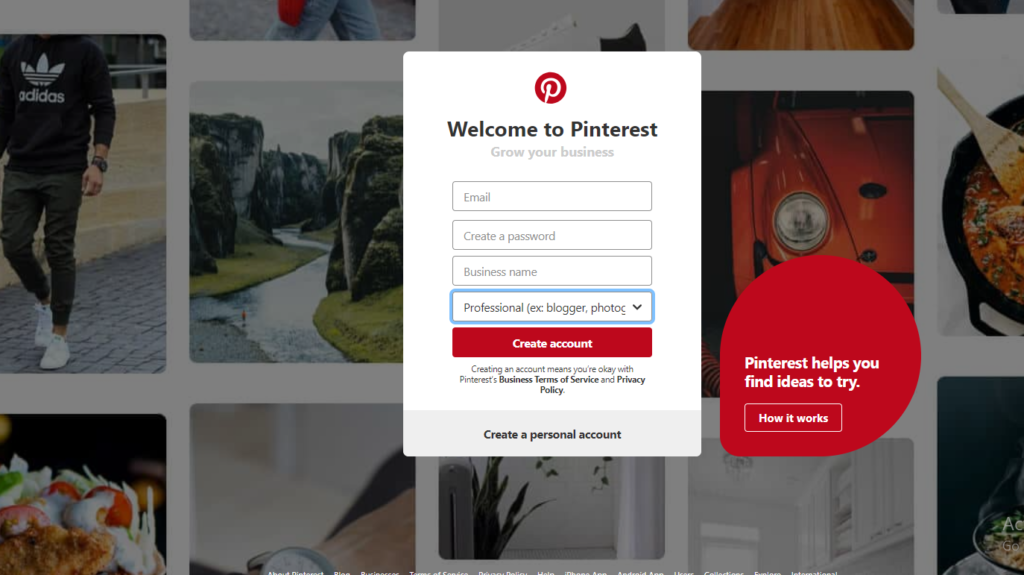 Once you have signed up you need to fill in some basic information like Business Name, contact details etc.
While creating a new account you will be asked to choose the topics of your choice. This is an important step as based on this you are informing Pinterest the kind of Pins you would be interested in seeing. The Pinterest home suggests pins that you are most likely to pin.
However this is not the end of the world as Pinterest is smart enough to understand the kind of pins you regularly pin and share similar pins for you to choose and share.
Creating Boards
Boards are a simple and visual way to organize your Pins under different categories. Start creating boards about topics that you are passionate about and interested about. Look for keywords in that field by checking the words in Pinterest and use these words to create your boards. A focused and keyword rich board will help in increasing the visibility of your board and pins.
Get Social
Once your boards are created, the next thing is to populate them with Pins. You will definitely add your pins, but it is a good practice and part of etiquette to share other relevant pins as well. So make it a point that you repin other relevant and interesting pins along with your own pins.
Some Best Practices to Follow
Don't just make it about yourself. Like any social platform this is about give and take.
Always add pins in relevant boards
Generic boards are frowned upon and they don't appear in search for the reason that they are too generic
Always add description with # hashtags to your pins.
You can repurpose pins but keep a reasonable time gap between two pins.
You can create pins and share them without having them in the post.
Don't link your created pins to search results, affiliate links or similar.
Download the Pin It button. You have a Pin It Crome extension which you can use to Pin images from around the web.
It is not necessary that you need to Pin images that are available on Pinterest. You can pin any image that you find interesting with Pin it button.
Next up is How to create your first Pin and the correct way to optimize it.
Do you have a Pinterest account? Connect with Neha Tambe on Pinterest and leave a link to your Pinterest account in the comments below.
'I am taking my Alexa rank to the next level with Blogchatter'