As the year 2019 is coming to an end, it was time for us to check our finances and investment. As I was discussing it with a friend, she asked if I had invested in a pension plan. I am in my mid-thirties and so I just laughed at her suggestion, thinking that she was joking.
"I am too young to be thinking about retirement," I said.
But she seemed pretty serious about it. "Did you know early savings for retirement always helps you save some bucks in investment?" she added.
This got me thinking. I never had really thought about retirement or savings for years after retirement. I did some quick research on this and realized a few important benefits of saving early in a pension plan.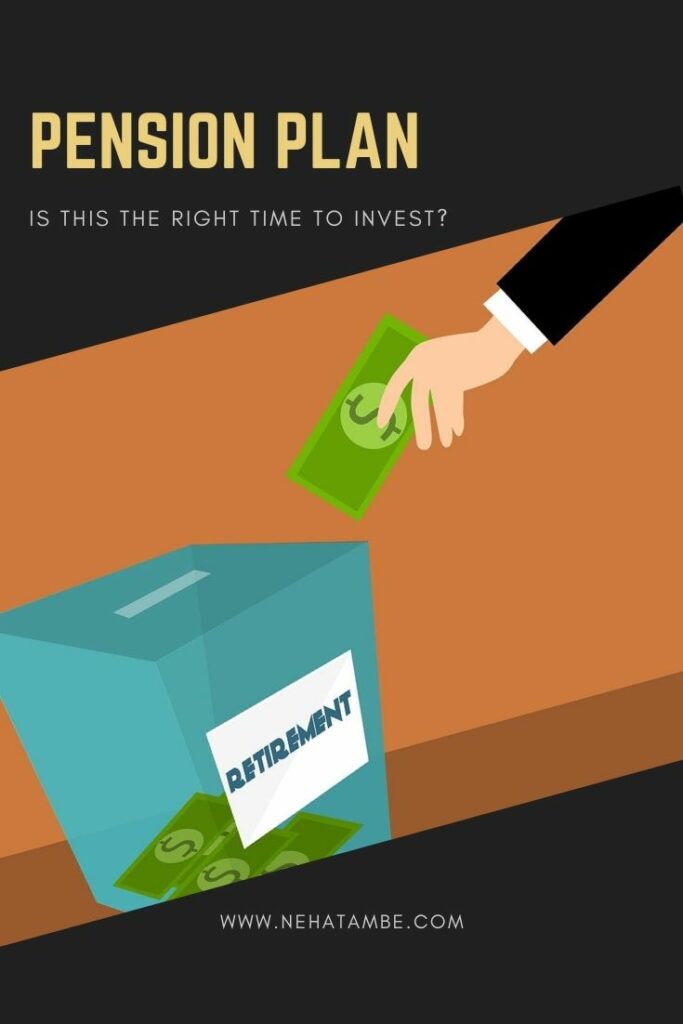 What is a Pension Plan?
Pension plans offer the dual benefits of retirement corpus with insurance. These are specially designed to offer you financial independence post your retirement as well. You can invest a certain amount over a period of time towards the pension plan corpus and accumulate the fund in a phased manner.
Benefits of the Pension Plan
Guaranteed Income after retirement
With inflation and increasing costs, it will be tough to maintain a similar lifestyle after retirement. Keeping a small amount away for pension every month will help in a guaranteed income after retirement. There are a few plans that continue paying the amount to the nominee even after the pension holder's death and a lump sum amount is paid to the children once the nominee is no more.
Tax Benefits
Saving in pension plans today is covered under 80CCC and 10A, thereby helping us get tax benefits today. So this is a win-win for salaried employees as they get tax benefits today and guaranteed future income after retirement.
Liquidity
There are some plans that allow withdrawal from the corpus after a stipulated time. This means that you have some corpus to fall back on in times of emergencies.
Can invest Early
The minimum age to start investing in a pension plan is 30 years! The current pension plans have a minimum vesting age of 45 years. Vesting age means that you can start receiving a pension amount from the age of 45 years! This helps you to plan for partial retirement or early retirements without hampering your life goals.
Benefits of Compounding Interest
The simple logic here is that the earlier you start investing, your money will have more time to grow however later you invest, you will need to invest more money to reach a similar target.
I had always thought that retirement would usually be covered with the provident fund. But considering the inflation, the rising cost of living and education I know I was wrong. Investing in a pension plan seems like a great alternative for salaried people to secure their future. I have decided to pay heed to my friend's advice and pick a pension plan this financial year, what about you? What are your thoughts about pension plans and have you considered it? Would love to know your views about it.

Disclaimer:- I am not an investment expert. This post is written for educational and promotional purposes only. Do read all the offer documents carefully before investing. Also, consult an investment expert before deciding on any plans