I don't remember where I first saw this idea of writing a gratitude post, but I loved the idea. Then I saw a great post about thankfulness being the beginning of gratitude and vowed that I would follow the same. Though the initial idea was to write one every quarter, me being me that never happened. However as another year comes to a close, I realized it is time to be grateful for all that I got and let go of any or all hurt and anguish I might have suffered.
The year gone by has been a year of learning. When the year started I had thought of learning something new that will excite me and get me connected to a bigger community. I managed to achieve that my trying my hand at graphic design.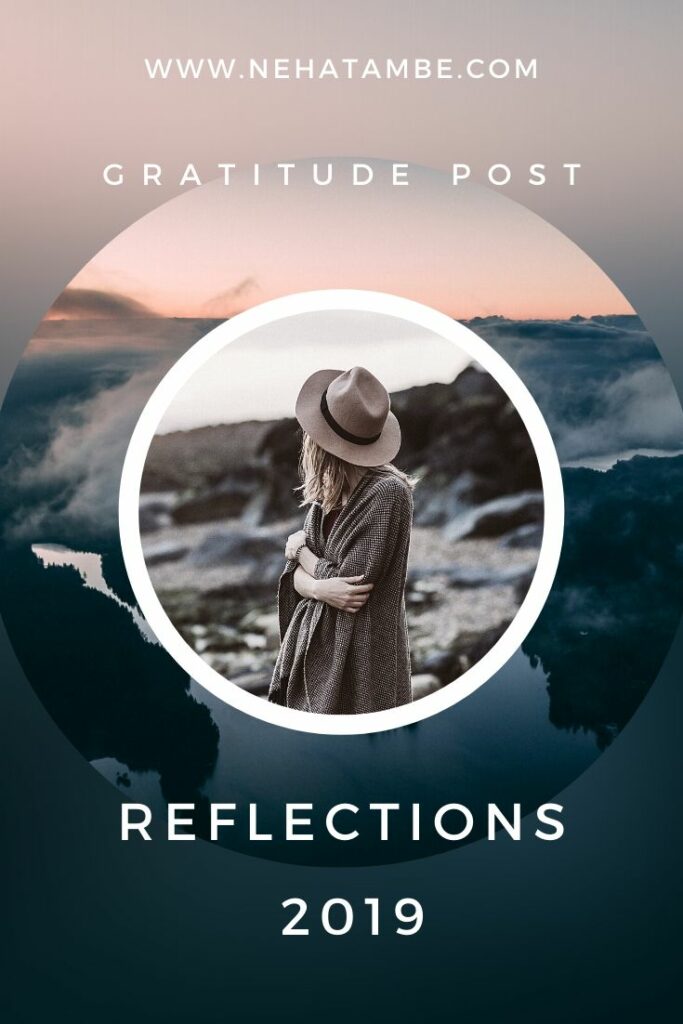 Gratitude in 2019 for
New learnings
So, I had a vague idea of wanting to learn something new, and I am happy that by the end of 2019 I am closer to achieving that goal. I wished to learn something new and improve my knowledge and I did manage to learn a few things in graphic design and coding. I am hoping that by the first quarter of 2020 I would be able to add a few new skills on my Linkedin profile.
Good health
2019 also saw periods of extreme stress and some health issues that were also a result of this stress. It made me realize once again that health is not something that we should take lightly. There is a lot of wisdom in the sentence "Health is wealth" I decided to pick a few good habits like daily walking and exercise. I am happy that I have managed to stay on track the whole year and motivate a few others to join me in as well!
New beginnings
This year also saw some new beginnings for my near and dear ones. I was filled with gratitude that I could be a part of their journey and see them achieve new things. I also started another website called Bhav Marathi- a Marathi community site created with the aim of creating and sharing content-rich in knowledge in the Marathi language. As the website is taking baby steps towards better traction, I am also improving in writing in my mother tongue, something that I had missed focusing on in the past many years! This is something that I enjoy and look forward to making this website a success in 2020.
Life that I have
With all the good things, there were things that I read in the paper and news channels. Things about terrible things being done to girls in our country, things about societal neglect and things about abject poverty, however, every cloud has a silver lining. With these, I read about great young thinkers trying to change the world, inspirational women working in science. All this made me extremely positive about the world that can be.
This wraps up my gratitude for the year 2019. As I reflect on the year gone by I am proud and happy of the things I have achieved but I can't wait. In the words of Robert Frost –
The woods are lovely, dark and deep,
But I have promises to keep,
And miles to go before I sleep….
How was your 2019? What are you grateful for?