You might wonder why I am writing about starting a blog for free in 2021! The other day, an aunty who is close to my mom's age connected with me. She wanted to start a blog, but wasn't sure if she could go through. She wanted to understand if she could handle the technology requirements, was it too expensive and many other similar questions. Talking to her made me realize that I was at a similar place around 5 years ago, when I was just starting out.
The fear of the unknown can be crippling for many. It might make many take a step back even before they truly understand the medium and its requirements. So, I decided to do something about it!
Here I am creating byte size training for all those interested in starting a blog in 2021. This will be a small read with a simple task at the end of the day. I will try and include video's if possible, but I do not guarantee anything, considering that video is a medium I am still exploring and acing.
Getting back to the training, let us look at the things you will be learning in this basic start a blog for free course.
Things you will learn in this basics to starting a blog series
Important essentials other than writing
Are you ready to go self-hosting?
I hope to help the many out there who are wondering if they should blog or not. For this tutorial I will be looking at free blog hosting and creation. I am doing this to help people overcome the first barrier to entry.
Difference between writing on social media and a blogging platform
The aunty that I was talking about earlier has been writing on social media platforms and she was comfortable doing that, before my mother told her about my blog. She asked me why shouldn't she just continue on social media and I completely understand her thought process. Writing on social media automatically updates her followers and there is instant initiation of conversations. After all, that is the aim right?
While all this is true, it is important to realize that social media algorithms change regularly. If your content is visible to 100 people today, it might be viewed by just 20 tomorrow. You do not own the platform and hence any changes or closure of the platform would result in loss of content. We have had examples of Orkut and G+ so it is important to safeguard the content. Another aspect is the search ability of content. Older posts are hard to find on social media. Your content might go viral today, but it will be a task to find it again after maybe a year, whereas a blog maintains each content piece as a separate web address which is easily accessible.
Is blogging expensive? How about we start a blog for free!
Every time someone talks about blogging to me, the first thing they ask is how expensive is it?
The simple answer to this question is – you can start a blog for free and that too under 30 minutes. The blog platforms are simple enough to help you follow the step-by-step guide and get on-board. Even if you decide to move to self-hosting over time, you can easily migrate all the content that you have to the self-hosted domain. The only thing you might not be able to continue is the blog design, but that is a small price to pay.
I started free. I was on a free platform for more than a year before I decided to migrate to self-hosting. There is no pressure to move to self-hosting immediately and you can do it when you think the time is right.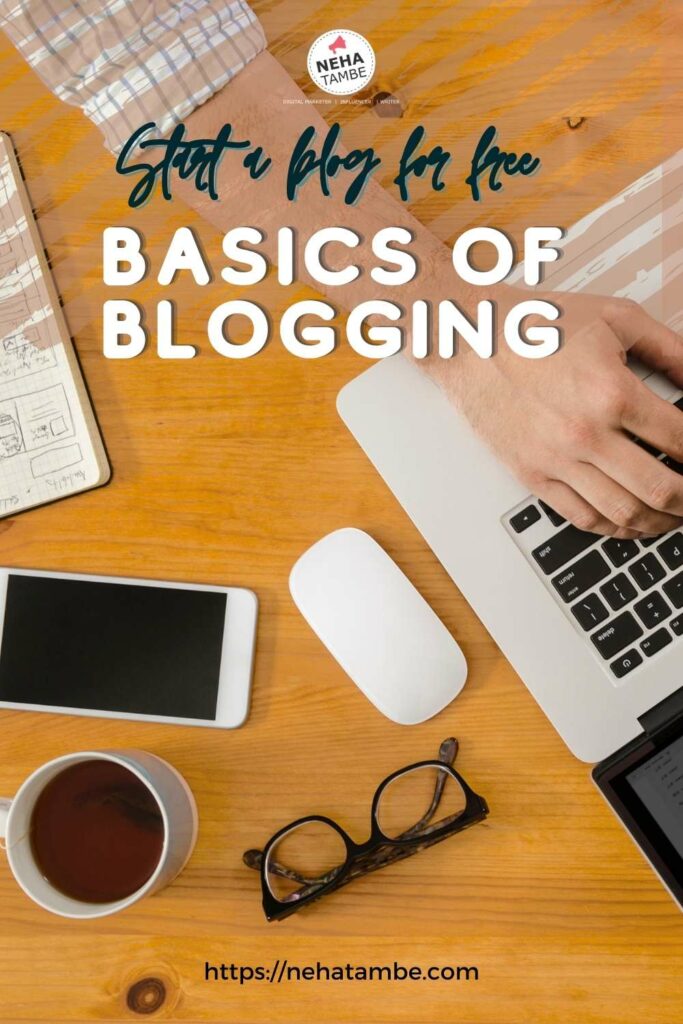 Another important thing that people worry about is do they need to write in English?
No! You can write in almost any language that you want to. I have a blog that is in English and the other is in Marathi. As the focus on regional languages and speech search grows NLP (natural language processing) will be the driving force for pushing native content. Even if the platform that you choose to blog does not offer the language, there are multiple software's which help in setting up virtual keyboards. Another way is Google input tool. This is a simple tool that can help you type in the language that you want. Speech to text is also a software that you can explore to write in native language. The possibility is endless, so don't fear and take the plunge.
In the next post, we will be discussing about choosing the right platform and setting up a free blog on wordpress.com
I am writing this post as part of BlogchatterA2Z challenge