6 minutes
Any person who has spent a considerable time in Maharashtra and understands a bit of history will know the importance of Chatrapati Shivaji Maharaj in Maharashtra. These are a couple of lines from a famous powada that sings the praises of Shivaji Maharaj and the death of Afzal Khan at Pratapgadh.
Why am I talking about this?
My recent trek to Pratapgadh fort was no less than experiencing the powada and reliving the history, albeit through the eyes of a young tourist guide whose ancestors protected this very fort! He was a descendent of a Mavla (soldiers in the Maratha army were called Mavla's)
History comes alive with Powada's – Maharashtra's folk art
At a time when oral history rendition was a form of entertainment and a way to show their respect to their beloved Maharaj – powada thrived in Maharashtra. It is a form of folk art that has a Shaheer sing and perform a particular episode from history. While the royal historians maintained the history in the form of scrolls, regular people or villagers of Maharashtra sung them and passed the history through generations. A powada has everything – dialogue delivery, energetic music, action and acting, voice modulation and more. It is almost like watching live theatre. The most popular powada's are the ones sung about Shivaji Maharaj, his guerilla warfare and his courageous Sardar's.
Why is Shivaji revered in Maharashtra?
Shivaji Maharaj and his mother Jijabai have a special place in every Maharashtrian's heart. Jijau or Jija mata as she was fondly called by the subjects was a woman of steel. She dreamed of a free country and planted the seeds of 'Swarajya' in her son's heart at a tender age. She was a single mother as her husband was banished from Maharashtra for planning a revolt against Adilshah and yet she asked her son to follow the same path. Shivaji Maharaj at a tender age of 16 dreamed and started working towards establishing Swarajya. At a time when Maharashtra acted like the last defense for South against Mughals and was constantly attacked by Mughals, Siddhis and Nawab's, Shivaji decided to rise against this and establish a unique identity.
The manpower was less and hence he depended on his brave Sardar's and guerilla warefare to safeguard his territory.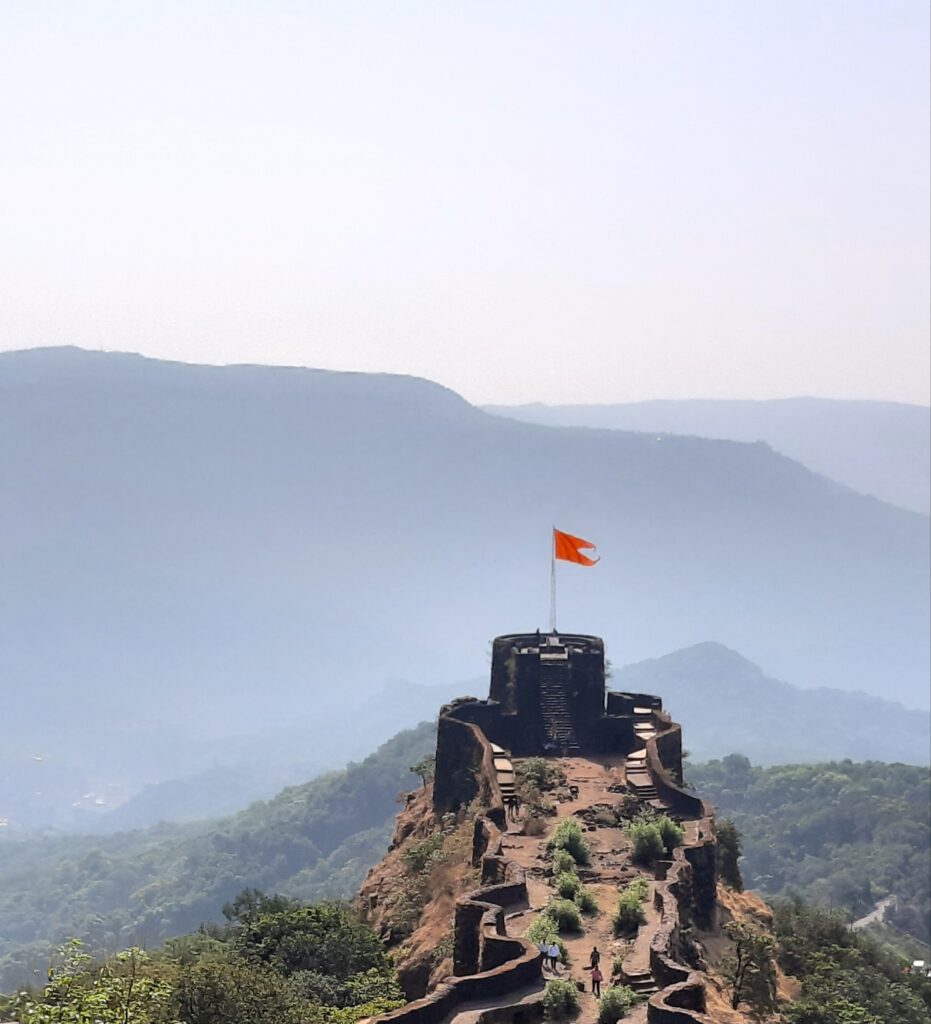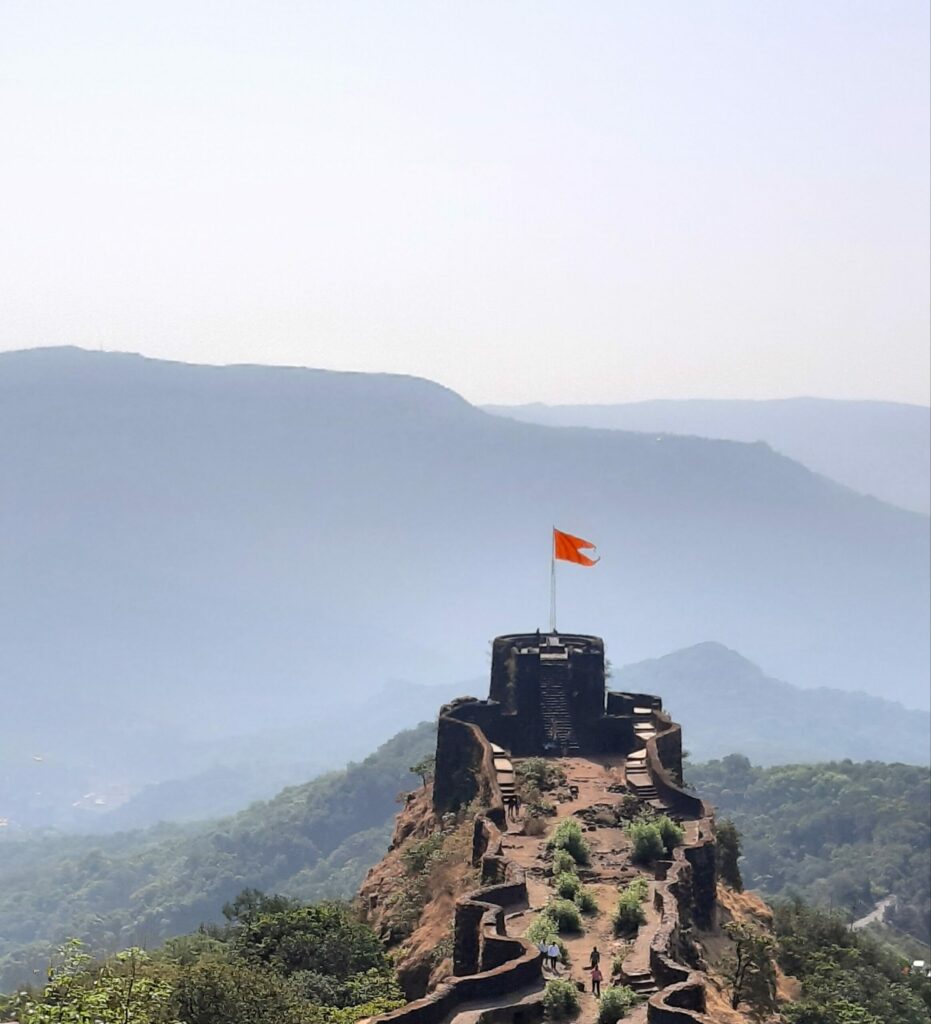 Photo Credit – Neha Tambe
My trek to Pratapgadh
Distance – 24 km from Mahabaleshwar on Mahad road
Closest airport – Pune
Fort is open from morning 6 am to 8pm everyday
Guide fee- Rs.300/-
There are a few small set-up on the fort that offer breakfast and lunch
Pratapgadh fort is a privately owned fort. It is owned by the 13th descendent of Chatrapati Shivaji Maharaj, and has around 30 families living in the fort. These people are the descendants of the original fort soldiers. One of them – Guide Ganesh, met us at the foot of the fort. Vehicles can be driven almost till the fort entrance. There is a parking lot, post which one needs to trek the fort.
Ganesh grew up in the Pratapgadh fort and he was well aware about the history of the fort, latest movie shoots that took place and most of all, the best places and angles to click a photo that is Insta worthy!
He retold the history of Shivaji Maharaj meeting Afzal Khan at the foothills of this fort. Afzal Khan's attempt to kill Shivaji using his height and strength, Shivaji Maharaj's unique Vaghnakh (tiger nails) that dug into Afzal Khan's flesh and Jiva Mahala's attack on Sayyad Banda that saved Shivaji in the nick of time.
Today while there isn't much left except for the fortification, view towers (buruj) and a Bhavani temple built in 1650's, the narration by Ganesh and people like him make the history come alive at the fort.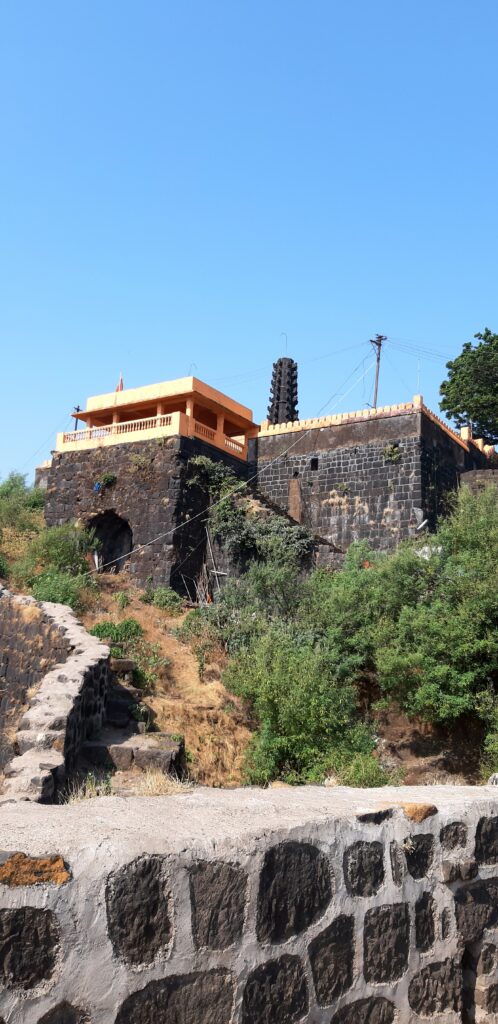 Photo Credit – Neha Tambe
Bhavani Temple at pratapgadh
According to Ganesh, Shivaji Maharaj had a dream about building Bhavani mata's temple at Pratapgadh fort. It was a mountain earlier, however Maharaj's mavalas and skilled architects built the fortification and the fort in just 2 years. The temple is a simple structure with a beautiful statue of the goddess. A few interesting things to see in the temple are the crystal shivling that Maharaj took with him during expeditions and Senapati Hambirrao Mohite's sword. The sword has 6 gold stars as a testament to his valor and courage. There are a few old artilleries and guns on display around the fort. The temple is on the highest end of the fort and the total steps to circle all the noteworthy places in Pratapgadh requires a trek of around 475 steps.
Shivaji Maharaj statue
At the place where balekilla ( small fort) stood earlier, a beautiful garden has been created. There is a Shivaji Maharaj statue which was installed in 1957 when Jawaharlal Nehru visited the fort. The statue is made of metal alloy is beautifully crafted. The place is extremely serene and quiet.
North View tower
This is one of the highest points near the north drop of the fort. It gives a clear view of the valley and the roads leading towards the fort from all three sides. There is a (Bhagva) flag hoisted on the fort which was the Maratha flag.
The day we went there, a young group of teenage boys and girls had come to the fort. They were dressed in white kurta pyjama with saffron headgear. They reached the North view tower, bowed in front of the flag and sang powada, finishing with a reverberating Har Har Mahadev ( the Maratha war cry) As I was hearing the history of the fort from Ganesh, a sudden chant of Har Har Mahadev was so invigorating that I could feel the pulse of the place. The best part was this young crowd, silently made their way back after spending an hour or so under the flag sharing notes about the music or history. They clicked their customary insta worthy shots, however nowhere was their behavior disrespectful.
This was a group of Gen Z that I knew would make a difference in the future.
The Holi festival was san's colors as Corona cases played spoil sport but this trek and a date with history was well worth it. I was happy to have shared this with my kids. As children study in central or international board curriculum, they do not have a connect with local history. People like Ganesh help parents like me get their children involved and be aware of the local history through such trips and treks. Indian history is huge and impossible to be covered in any form of textbooks. Such trips and treks can help kids know a bit about the past.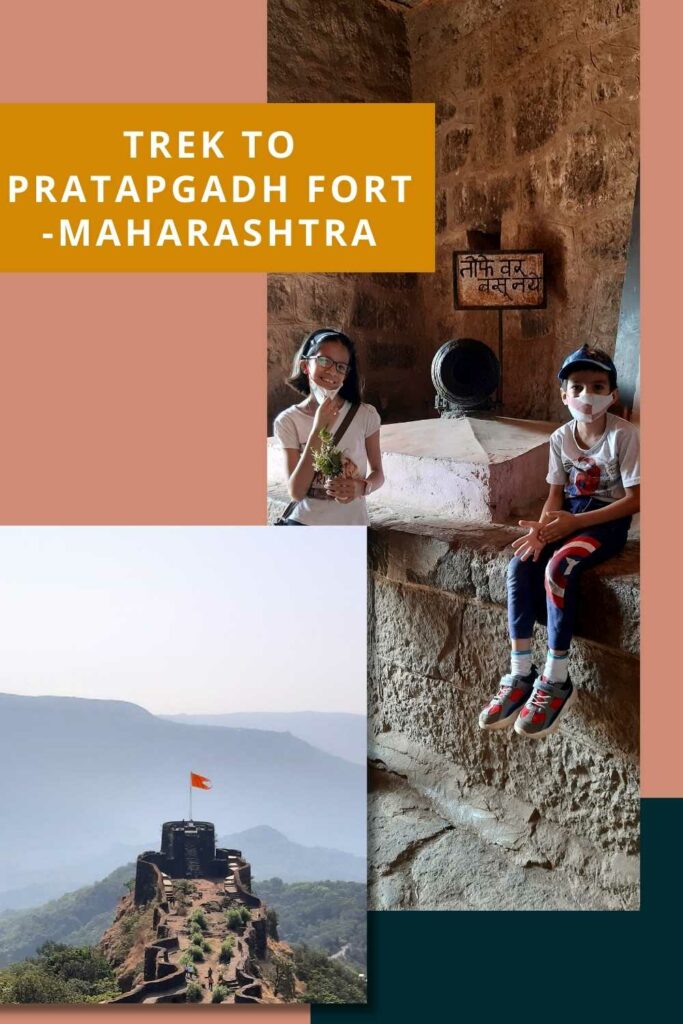 This post is written as part of BlogchatterA2Z challenge.