If the winter cold wasn't sending chills down your spine – maybe the fact that the kids are going to be home soon for winter holidays, will! December is synonymous with Christmas season and holiday time, isn't it? It always so nice to relax and not having to get up early on wintry mornings!  The only damper on a perfect holiday spirit can be your child whining – I'm Bored!
So, fret not mommies! Here is a list of awesome and unique Christmas activities that will keep your kiddos engaged during the Christmas vacations! Some Christmas themed and some general for a healthy mix!
Interview a grandparent
A nice activity for teenagers, though even a 10 or an 11 year old could do it. Dada, dadi, nana, nani – are usually so lonely – but so full of memories of their yesteryear's. And who loves a good story more than kids?
It's a win win! Get your child to record or note down an interview with any grandparent or even an uncle or aunt about their childhood and "unka jamana". It's an eye opener for children as they learn how people managed without so many comforts that we enjoy today.
Once it's done you can "publish" it on your blog (if you have one) or on a paper and circulate among family and friends. And don't forget to add some photos! That'll be another activity to keep them busy – help grandpa or grandma look for the old photos!
Christmas Camping
Who'd want to go out camping in this cold weather, right? So just set up a play tent inside the house! It'll be great if the colors are red and green – but not necessary. Let the kiddos use it as a Christmas holiday fort or castle for games and pretend play. They could even do a fancy dress up activity like a knight defending his fort. Or who knows – they may just want to curl up in it with a book! A mother can hope, no?
Bored Jar
I guess this should be the first activity you can make them do! Make a bored jar so that they can use it throughout the holidays! Let your children learn to entertain and occupy themselves, instead of you sitting and planning out activities. Take a jar and stick on notes and ask your kiddos to write whichever activities they like doing and put them all together in a jar. The next time you hear the words "I'm Bored" you know what to pull out! Add as many art and craft activities as you can into the jar.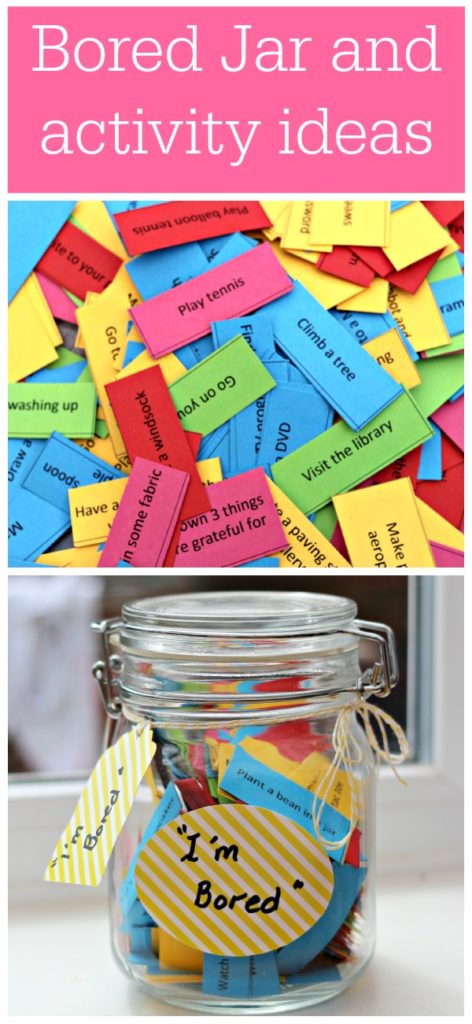 Secret Santa
Why should only mommy and daddy play Santa with the gifts? Put chits with all your names and let each family member create little surprises or get gifts for others over the entire holiday period. You can then do a big reveal on Christmas Eve to see who was who's Secret Santa.
Magazine Scavenger Hunt
While kids love and enjoy a good treasure or scavenger hunt, winters is a time everyone wants to curl up. So give them a bunch of old magazines and a long, long list  of pictures you "need" cut out from the magazine. Add things like 2 pictures of red cars, a man and woman wearing glasses, someone wearing a red tie or a red dress. Or you could even slip in a picture of Santa or an elf and add that to the list. Let them curl up in bed and get busy. Have a small reward ready for them if they manage to complete the list.
Make a Paper Christmas Tree
Not exactly unique – but what would Christmas be without a tree- you tell me? If you're short on space or don't want an actual tree you can have a simple yet unique take on the X-mas tree like the mom in the picture has done! Eazzy Peazzy! I think this would keep the kids occupied for a good couple of hours, no?
What activities do you plan for your kids during the holidays? How do you handle your children when they say I'm bored during Christmas holidays? Share below!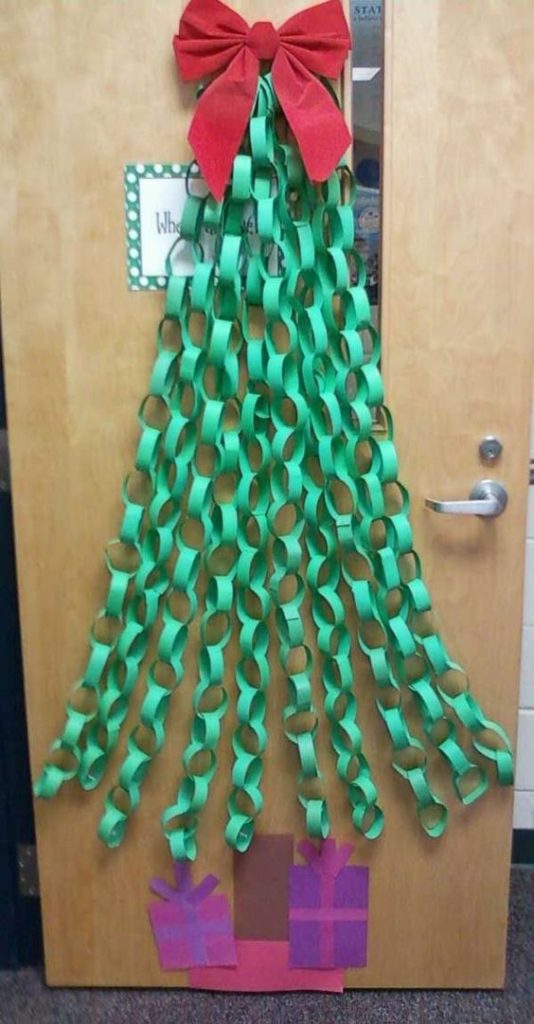 Author Bio
Anjana Bhartia is a mommy blogger at MommyRepublic.in